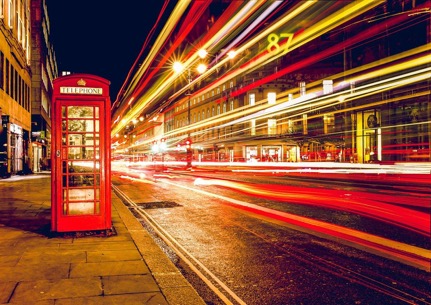 Ideally, with a world-class city like London, whose hidden gems are as innumerable as the pigeons in Trafalgar Square, you'd want to spend a week – at least.
But that's not always the way things shake out. Maybe London is only a single stop on your grand European itinerary, maybe you're passing through on a cruise ship, or maybe you've just been dealt an overnight layover. Travelzoo offers vacation deals that include a short amount of time in a smattering of European destinations, so it's not uncommon to only have a day in in London. There are lots of reasons you might only have a day in the UK's spectacular capital.
But don't let that get you down. Even if all you have is 24 hours, you can still get a lot out of London. With some pre-planning, a little energy (plan on chugging a coffee or two!) and the right guide, you'll be set for a smashing day in this metropolitan megacity.
What to Do
London has 32 boroughs, each of which contain neighbourhoods with their own charming high streets and markets. There's no way, though, that you can hit all 32 (most Londoners haven't even done that!) so put that out of mind immediately. What you want to do is be smart about where you go.
The densest area for tourist attractions and activities is between Covent Garden and Westminster. It's here that you'll find iconic sites like Big Ben, Trafalgar Square, Buckingham Palace and St. James's Palace and the National Gallery. They're each within walking distance of one another, and can easily be checked off in a single day.
And if you have a little gas left in the tank at day's end, stroll across Westminster Bridge to the London Eye, then over to Southwark to take in art at the Tate Modern and grab a delicious meal at one of the many Borough Market stalls.
How to Get Around
Taking the Tube around town is the easiest, least expensive and, frankly, the most "London" way of getting around. When you first land (or dock) you'll find machines or manned tills where you can buy an "Oyster Card", a transit card you can load with money, which affords you lower prices per trip than individual tickets. You need to pay a £5 deposit on the card, but you get that back when you turn it in at one of the many stations (or keep it as a £5 keepsake!)
Where to Eat & Drink
As mentioned, Borough market is a great choice; it's a smorgasbord of European and global offerings, in the form of both prepared meals and raw ingredients. There's a reason so many famous London gourmands, like Gordon Ramsay and Jamie Oliver, swear by it.
For a more hectic experience, head to Brick Lane, a street lined with fantastic Indian restaurants, each of which employs its own "tout" out front. These touts will haggle for your business, and it's your job to talk them down to a reasonable price (£20 for appies, mains and a couple beers is an average price).
It's entirely possible to eat, drink and sightsee your way through the English capital in just 24 hours!