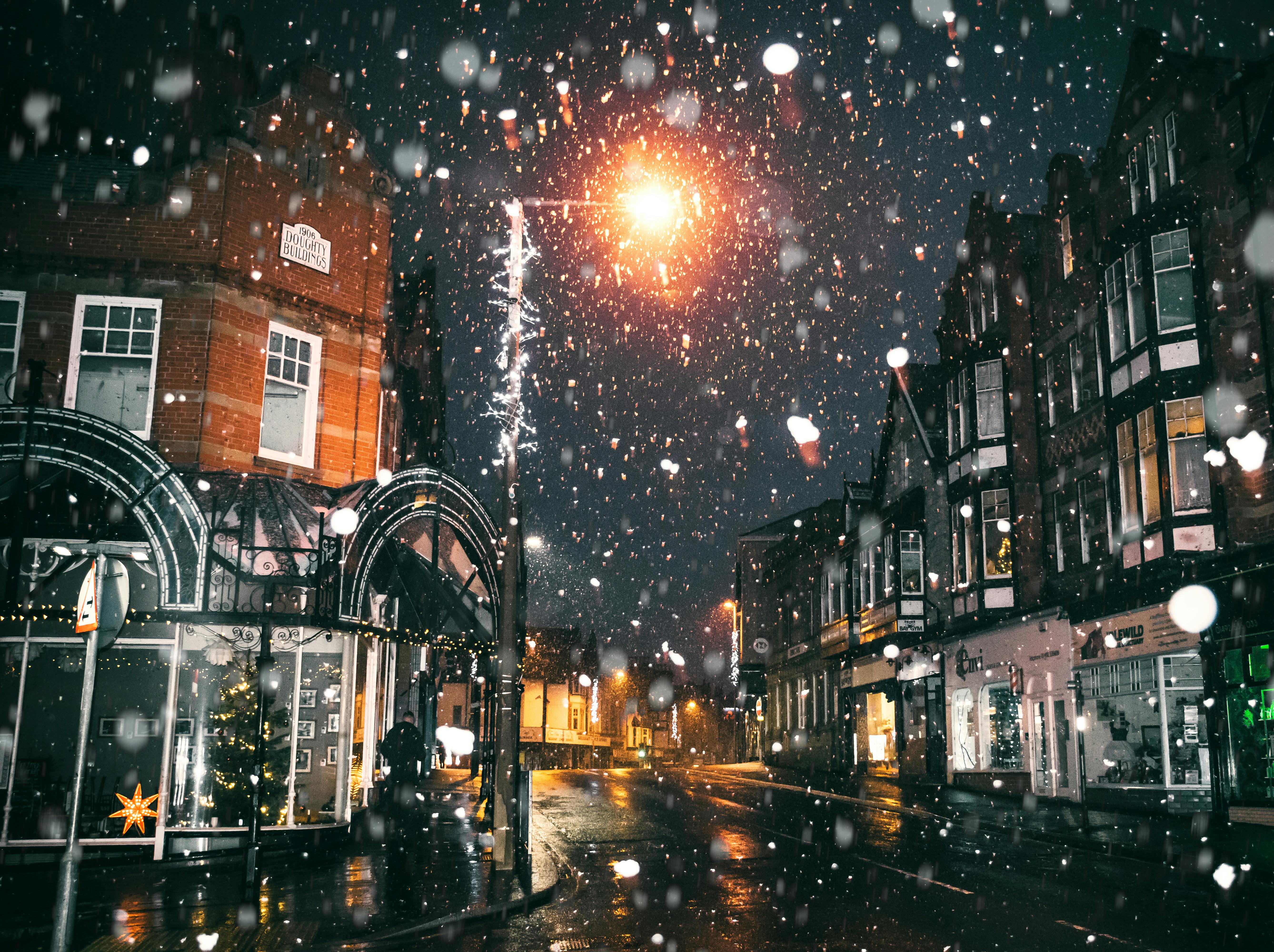 Christmas is a magical moment of the year. If you want to celebrate it in a town that appears like it was plucked from the pages of a graphic novel, these destinations provide the opportunity for one of the most memorable holidays of your life.
From remote European cities to mountain towns in Australia, here are the world's most enchanting Christmas towns. Additionally, you can also visit the most festive cities index to explore more comprehensive ideas for traveling around the globe.
Without any further ado, let's begin searching for your magical destination for the coming Christmas!
Turn This Christmas into A Magical Memory
Vienna, Austria
With the scent of gluhwein in the atmosphere, holiday decorations adorning imperial buildings, and three outdoor Christkindlmarkt or Christmas markets, Vienna allows experiencing a delightfully traditional Christmas. Visitors can select from a wide range of artisan products and ornaments, delicious finger appetizers, and that exquisite spiced mulled wine.
Nuremberg, Germany
The Nuremberg Christmas market, one of the best venues in Germany to spend Christmas, attracts roughly two million visitors each year, with its 200 merchants putting on impressive displays. There will also be no fake, mass-produced plastic ornaments or other stuff – the market council is claimed to be quite serious about selling only traditional handmade souvenirs and seasonal gifts. As you go through, you'll smell mulled wine, sausage, gingerbread, and sweet roasted almonds, all in an enchanting festive ambiance in the Old Town, decked out in all its Christmas splendor.
North Pole, Alaska
As you may expect, the North Pole is the most spectacular Christmas destination in the United States. In this 2,200-person village, it's always Christmas, with festive décor up 365 days a year. You may drive down streets such as Mistletoe Lane, Kris Kringle Drive, and Santa Clause Lane and even spend the evening at Santaland RV Park. Here, Santa Claus is the focus of attention. The North Pole comes alive in December with its yearly North Pole Christmas In Ice Tournament, which attracts ice sculptors worldwide.
Leavenworth, Washington.
Leavenworth is a Bavarian hamlet on the eastern side of Washington State's Cascade Mountains that transforms into a magical snow globe of Christmas splendor during the holidays. The Festive Lighting Festival includes traditional singing carols, Christmas characters, and an almost unending supply of brilliant lights.
Prague, Czech Republic
Prague is renowned for its spectacular gothic architecture and distinctive folklore traditions. It is genuinely unlike every other town in the world during Christmas. From its famous Christmas markets, which feature beautifully adorned wooden tents packed with seasonal goods ranging from handmade gift items and decorations to spectacular delicacies such as spit-roasted hams and trdelnik, a traditional hot sugar-coated pastry.
Strasbourg, France
Strasbourg, a leading European Christmas destination, features several themed Christmas towns that convert the city into a gorgeous winter wonderland and culinary paradise. Visitors can sample apricot, prune, and other getaway-themed variants of farm-fresh foie gras at the Village of Alsace Farmhouse. While in neighboring Bredle, you may find its eponymous classic Christmas cookies and a seemingly limitless supply of spiced Alsatian wine.
Rovaniemi – Lapland, Finland
Rovaniemi in Finland's Lapland region may be the nicest place to enjoy Christmas. Finns claim that because it is located close north of the Arctic Circle, it is a much more likely residence for Santa compared to the North Pole. What better spot to see Santa Claus than in an icy winter paradise of heavy snow and pine forests? Children can create cookies alongside Mrs. Claus and even attend Elf School here. Other seasonal highlights feature husky-dog rides, tobogganing in heavy, beautiful snow, and witnessing the Northern Lights.
Reykjavik, Iceland
While it may be a little chilly, doesn't that make the city even more Christmas-like? The metropolis of Iceland offers a beautiful Yule Town Christmas and a slew of unusual holiday traditions, such as the 13 "Yuletide Lads," or scruffy Santas, who distribute gifts to children who have been suitable for the previous 13 nights. The Yule Town Christmas marketplace is lined with rows of modest, charming huts where visitors and locals may find unique items, holiday decorations, and food.
Amsterdam, Netherlands
In early December, Amsterdam does it flawlessly with its Sinterklaas tradition, comprising 16th- and 17th-century houses draped with lights. There isn't just one Christmas market in this Dutch metropolis; tourists can browse or shop at over 25 distinct marketplaces. Many have extra attractions, such as the ice skating rink on Leidseplein.
Mackinac Island, Michigan
A short ferry will transport you to this gorgeous island community of 500 people, where everyone enjoys the holidays the same way they did a century ago. People here travel by walking, bike, or horse carriage because motorized automobiles have been prohibited for almost a century. At Christmas, Santa indeed visits each child to fulfill their Christmas desires. They also have an annual island Christmas fair loaded with unique crafts and decorations in red, green, and lots of lilacs – a beloved local shade.
So if you're looking for a festive place to travel during the holidays, consider one of these ten charming Christmas towns.