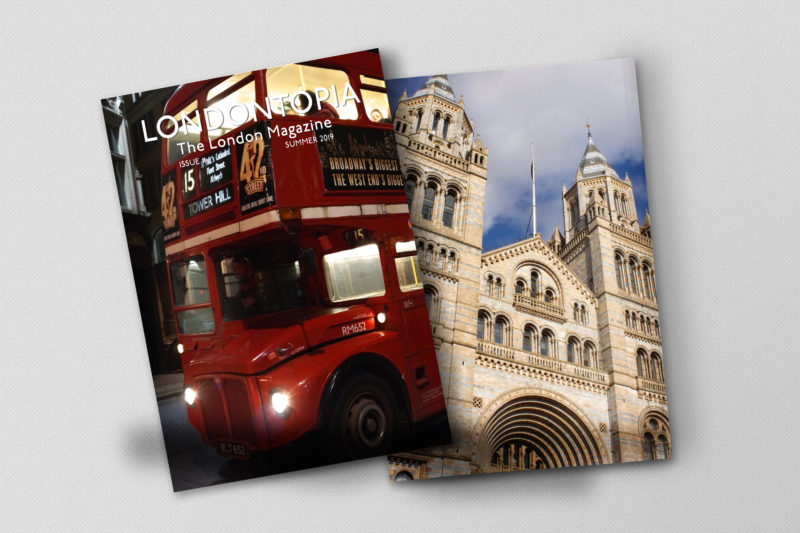 Today we're excited to reveal the cover for Issue #4 of the Londontopia Print Magazine! Issue #4 will be shipping in June 2019. Featuring 48 full-color pages, this love letter to London will feature a great line-up of new articles.
Here's a taste of what's in Issue #4*:
Latest Events and Exhibitions
The London Diary
One Day in London
Turner's House Tour
Behind The Scenes at The Albert Memorial
A Guide to London's Smaller Museums
Plus much more!
The Londontopia Print Magazine is published four times a year and Issue #4 will close out the first year of publishing this unique magazine. We hope you can subscribe and enjoy the only print magazine dedicated completely to London. As promised before, the magazine contains NO ADVERTISING.
A subscription costs $49 for four issues or $12.99 per single issue (outside the USA, there is a shipping surcharge). Your subscription will begin with Issue #4
PLEASE CLICK HERE TO SUBSCRIBE!
Miss out on the previous issues? You can buy them here:
Londontopia Magazine – Issue #2 – Single Print Copy – Autumn 2018
Londontopia Magazine – Issue #3 – Single Print Copy – Winter 2019 – Shipping in February
*line-up subject to change!