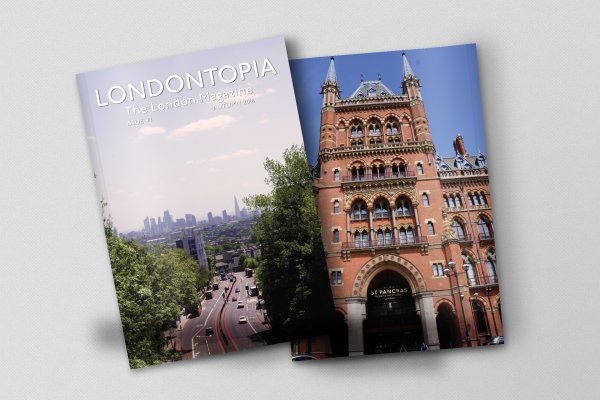 Just a quick update on the Londontopia Print Magazine. Today we're revealing the cover for Issue #2 and announcing that all new subscriptions will now start with Issue #2 going forward.
The Autumn 2018 Issue will feature 48 full-color pages about everything London. We have several big features planned – including a behind the scenes look at London's Newest Museum at Westminster Abbey, a rundown of London's new railway – Crossrail/Elizabeth Line, the latest edition of Laura Porter's London Diary, events for Autumn 2018 and much more (we're still working on the whole line-up).
Issue #2 is scheduled to be released in October (Issue #3 is tentatively scheduled for Jan/Feb 2019, Issue #4 for Spring 2019).
Due to the printing costs, we're using small print runs for the Londontopia magazine, so if you want to ensure that you receive a copy of the next issue, we highly recommend ordering now. We only have a few copies of Issue #1 left.
To reserve your subscription – please go here.