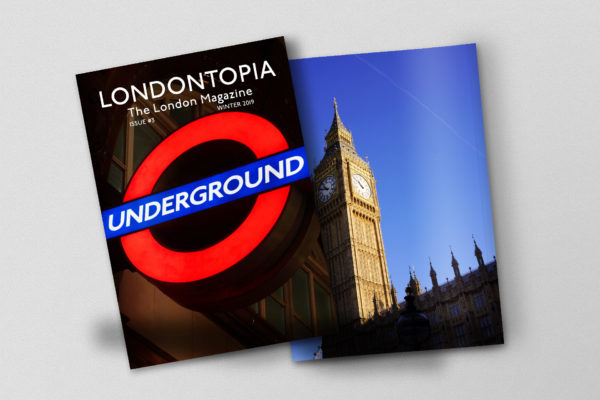 We've sent Issue #3 of the Londontopia Magazine off to the printers and approved the proofs. We should have them soon. We've ordered 300 copies and have sold about 250 of them so far, so if you want to make sure to get a copy, you need to order as soon as possible.
What's in Issue #3 of the Londontopia Magazine?
What's On in London for Q1 2019
Strawberry Hill House Tour
Terror on the Tube History
One Day in London – Next Edition of this new Column
The London Diary: London's City Farms
Map – London Bomb Damage Tourist Map
Metroland – History of London's Suburban Expansion
Unseen London – Stunning Photography from Peter Dazeley
London's Non-Free Museums – Guide to London's paid museums
London Top Five: Bookshops
The Londontopia Magazine is 48 full-color pages and contains NO ADVERTISING! Just great articles and pictures of London. It's not available on newsstands and you must order directly from us.
Here on Londontopia.net, we publish several articles a week dedicated to London but the magazine is different, as it allows us to commission great long-form articles about London that we couldn't economically publish on the web for free. Subscribing to the Londontopia Print Magazine costs $49/year and single issues are $12.99. Each subscription supports Londontopia directly and allows us to continue to bring you the best of London every week.
If you enjoy Londontopia, please consider subscribing.