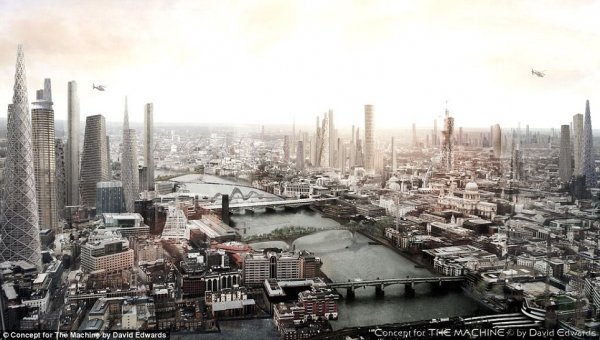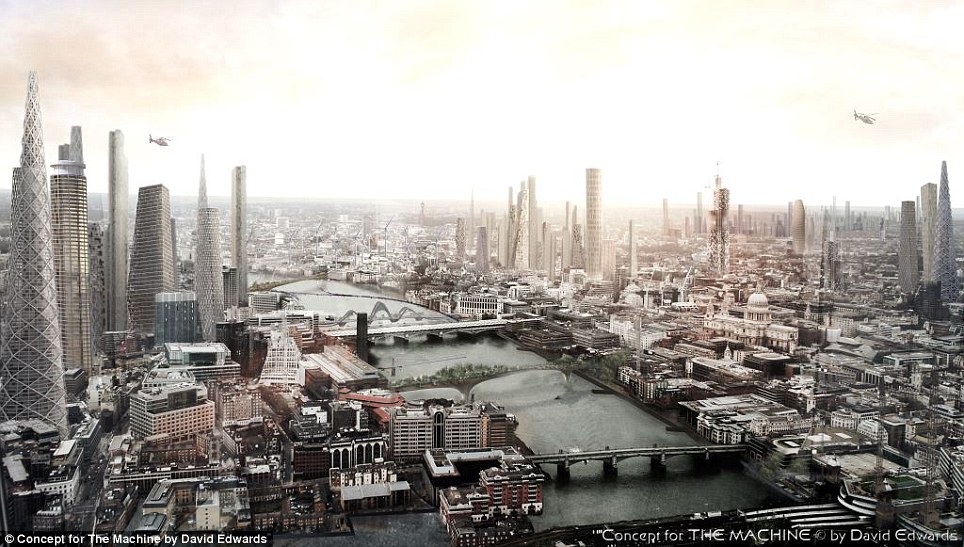 A London Architect has taken all the plans for skyscrapers in the planning stages in London and created a chilling vision of the future London Skyline – which will be punctuated by ever taller towers.

In David Edwards' concept designs, wind turbines are built on the Thames, Waterloo Bridge is transformed into a garden, and The Shard is upstaged by a series of pointed skyscrapers all over the city. Edwards developed the concepts to promote the sci-fi film The Machine, released in UK cinemas earlier this year.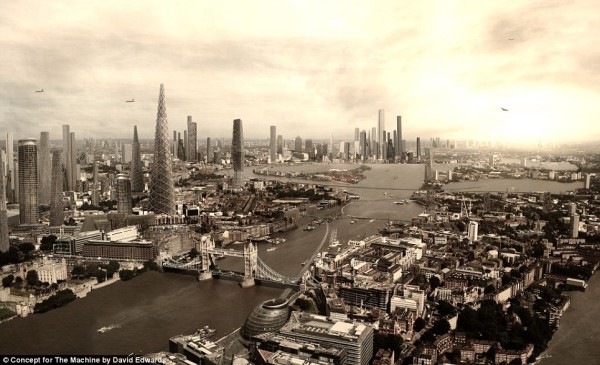 There are currently 236 buildings in the planning stages in London that are above twenty stories and if they're all built – this is what London could look like in the future. I personally love tall buildings and modern architecture but I hope they build them keeping in mind London's beautiful historic architecture.