I came across the old black & white picture above of the City of London a few weeks ago and I thought it looked really familiar to me. I went through the pictures I took from our last trip and found this shot of the View from the Shard. It's almost the same view.
Since the View from the Shard opened, it has provided the highest place in London to see the city below you – something that could only have been done from an airplane in the 1930's.
Here's a closer view of the 1930's shot: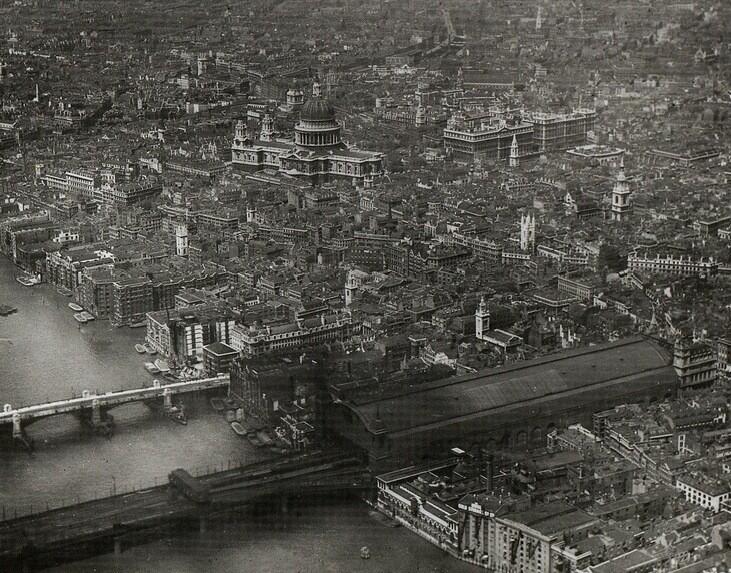 And here's my shot from January 2014: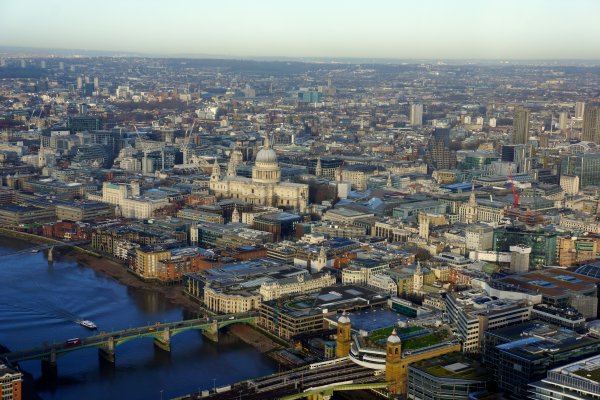 I find it very interesting to compare what was there in 1930 to what is now there today. Much was swept away by Hitler during the Blitz, much more was swept away in post-war reconstruction. But St Paul's endures, as do the many Wren churches.
What an interesting view into the past!