When I took a tour of the Houses of Parliament last December during my last trip to London, I snapped what I thought was a rather boring picture of Portcullis House (where the offices of MP's are). But when I looked at the pictures afterwards, I saw that I captured something rather amazing – the morning sunlight streaming through the top of The Shard.
Here's a close-up look: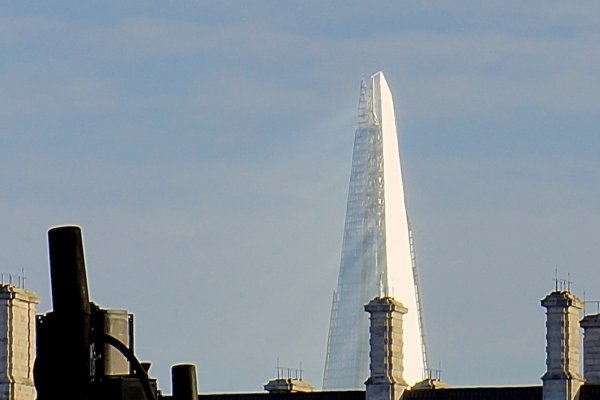 As an aside, if you're going to be in London and haven't done it yet – definitely check out The View From the Shard at the top – you can an amazing view of London.