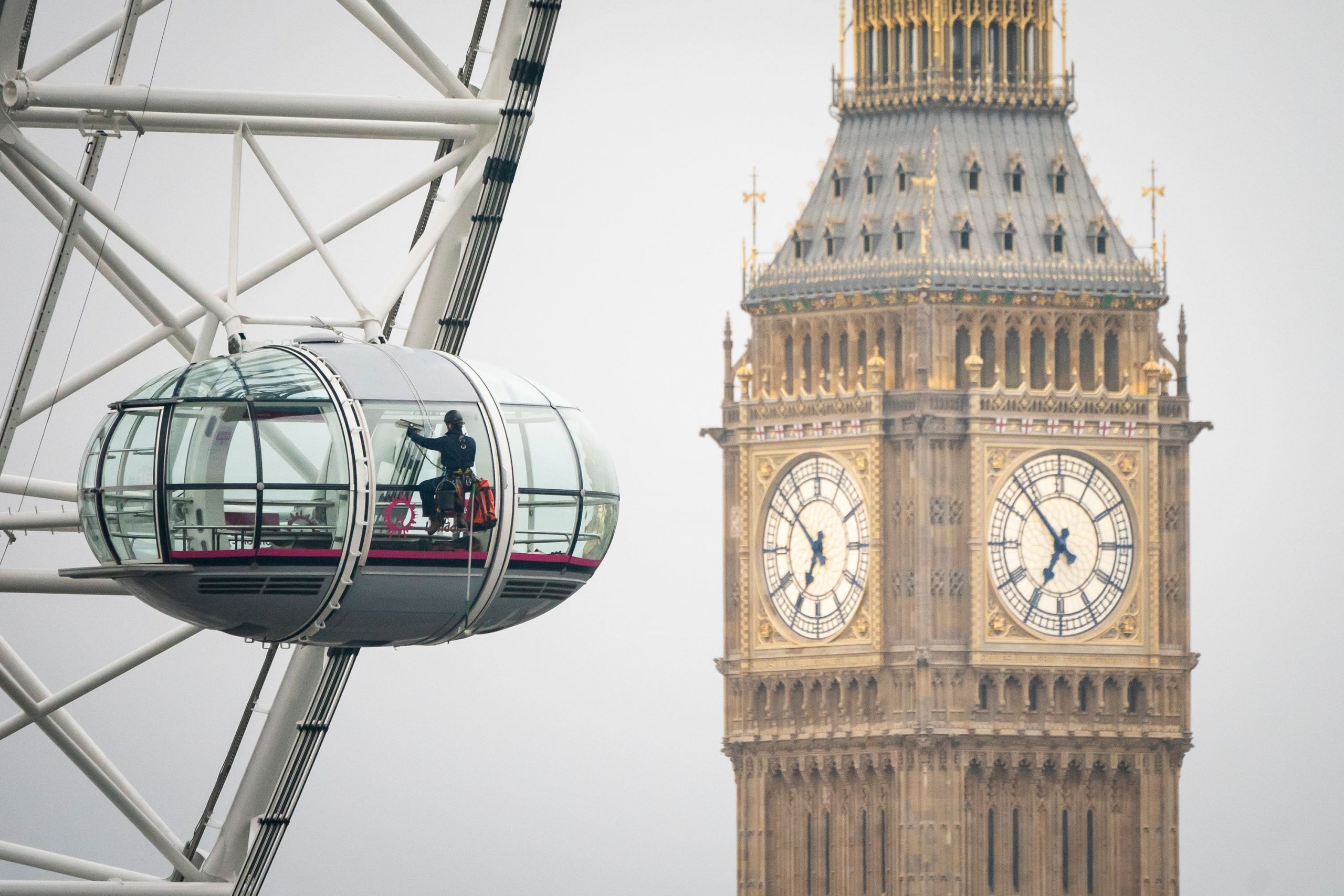 One of London's most distinctive landmarks has had a thorough clean to mark the first day of spring on Monday.
Staff braved heights of 135 meters (443ft) to reach the pods on the London Eye in Westminster and ensure the glass on each capsule was washed and polished.
The landmark, which first opened in 2000, has 32 capsules each weighing 11 tonnes.
A crew of cleaners wore harnesses and protective gear while being hoisted atop the pods to clean the window panels.
The team attached their cleaning equipment to their harness for easy access to wipes and products.
Pictures of the cleaners show them suspended in the air while cleaning the London Eye capsules against the backdrop of Big Ben.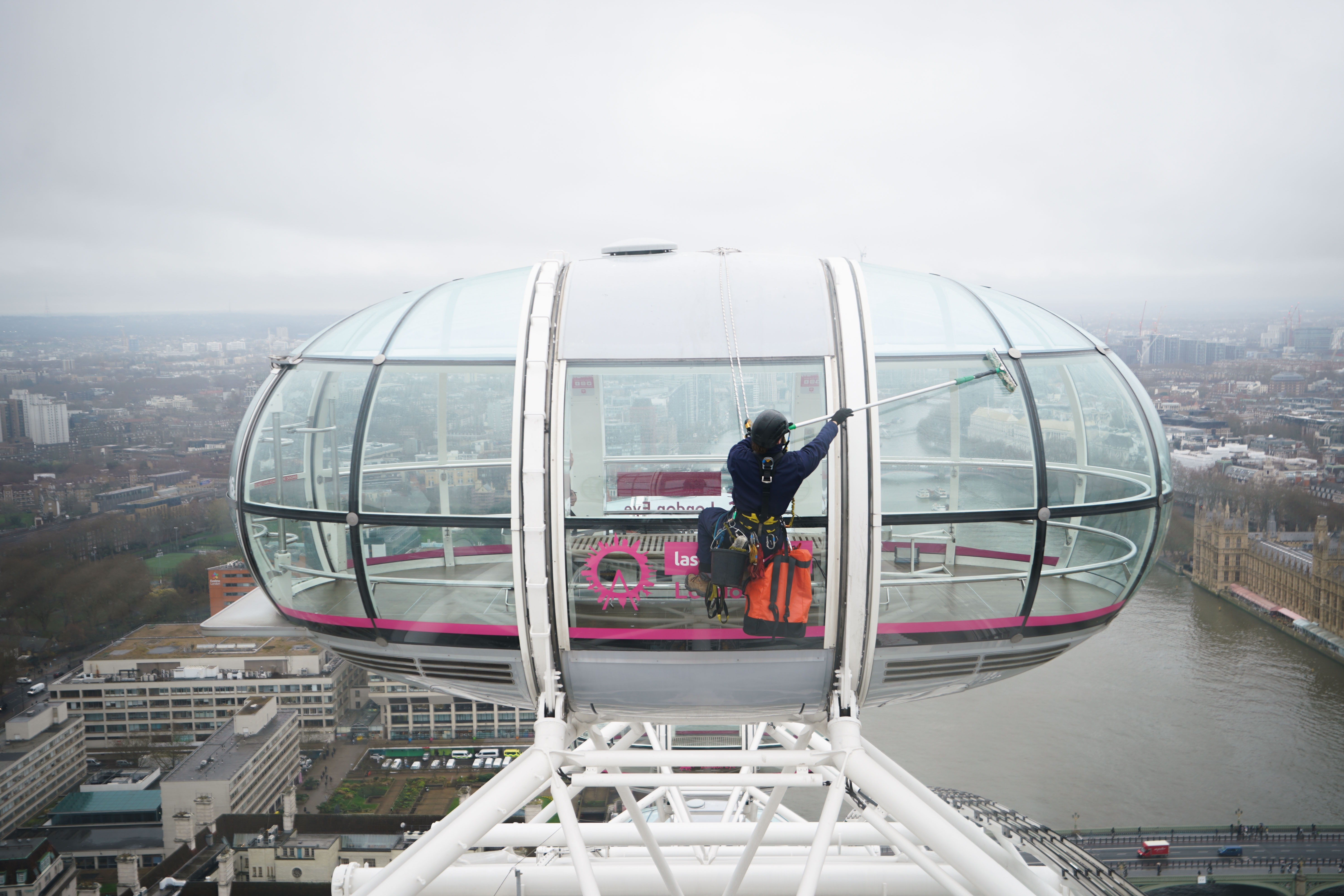 Imran Tauqir, general manager at the lastminute.com London Eye, said maintaining the pods is "vital" so visitors from around the world can experience the "full majesty" of the views it offers over the capital.
"This is polishing with a panoramic view," Mr. Tauqir said.
"Keeping every pane of glass in our pods gleaming all year round is vital so we can ensure our visitors can take in the full majesty of our world-famous views across the capital.
"2023 is set to be a big year for us, with London forecast to receive 21.6 million visitors across the year.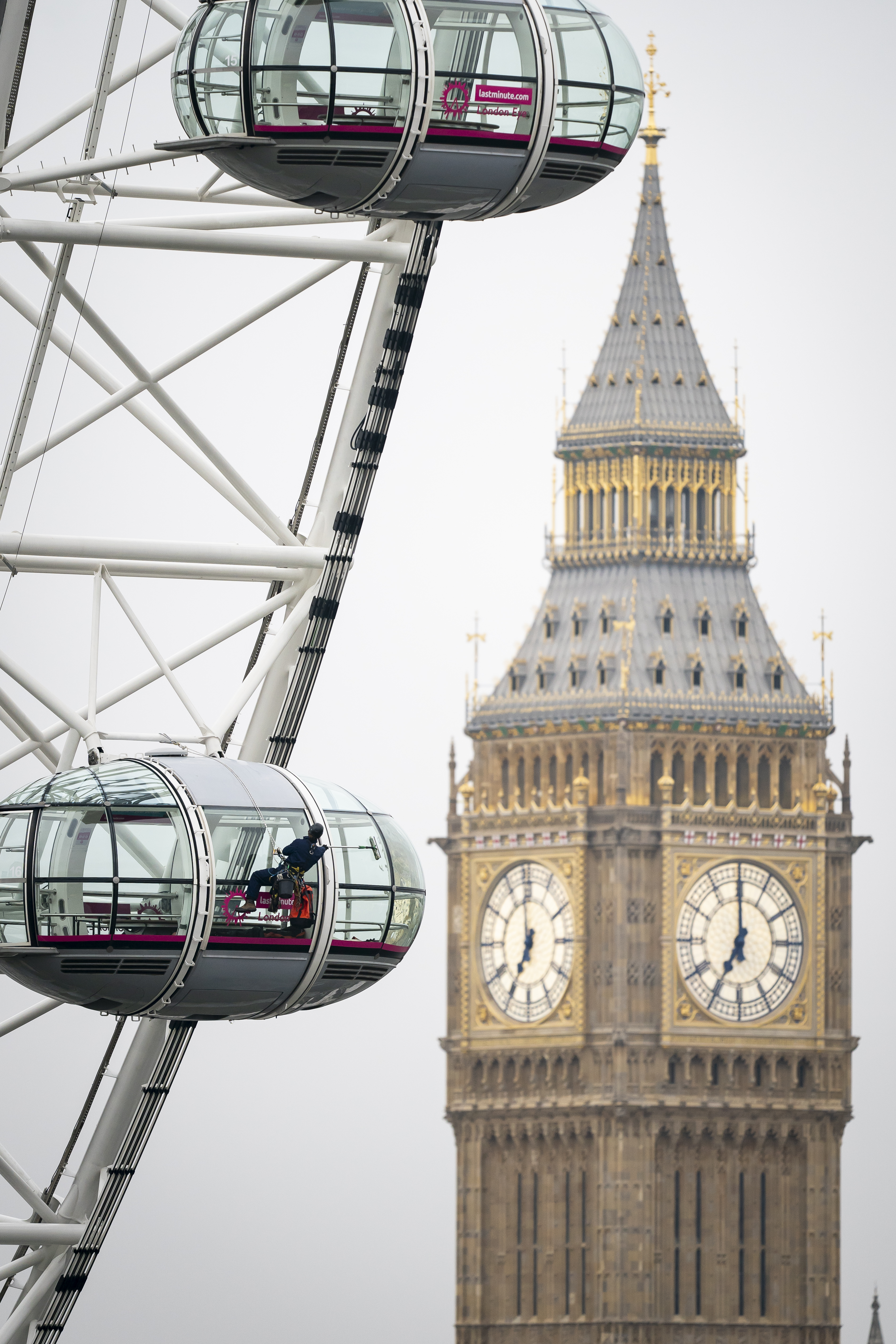 "We're looking forward to a spring season of celebration in the capital, thanks to Easter, the coronation and an extra bank holiday.
"As the UK's most popular paid-for attraction we're looking forward to welcoming guests from far and wide to join in the festivities."