The ArcelorMittal Orbit in the London Olympic Park wowed the world during the London 2012 games. After the games, no one has really visited it much.
So, in an effort to boost visitors, planners have approved building a 178 meter (583 feet), 12 loop slide. It will start and the top and go all the way to the bottom.
From London's Evening Standard:
A 178-metre helter-skelter will be built around the Olympic Park's ArcelorMittal Orbit sculpture after getting the thumbs-up from planning bosses.
Visitors will hit speeds of 15mph on the giant 12-loop slide, which will begin from a height of 74m above ground and is expected to last about 40 seconds per ride.

The slide, whose plans were revealed by the Standard earlier this year, was signed off by the Queen Elizabeth Olympic Park last night, and will be built in time for spring 2016, according to director of visitor services Peter Tudor.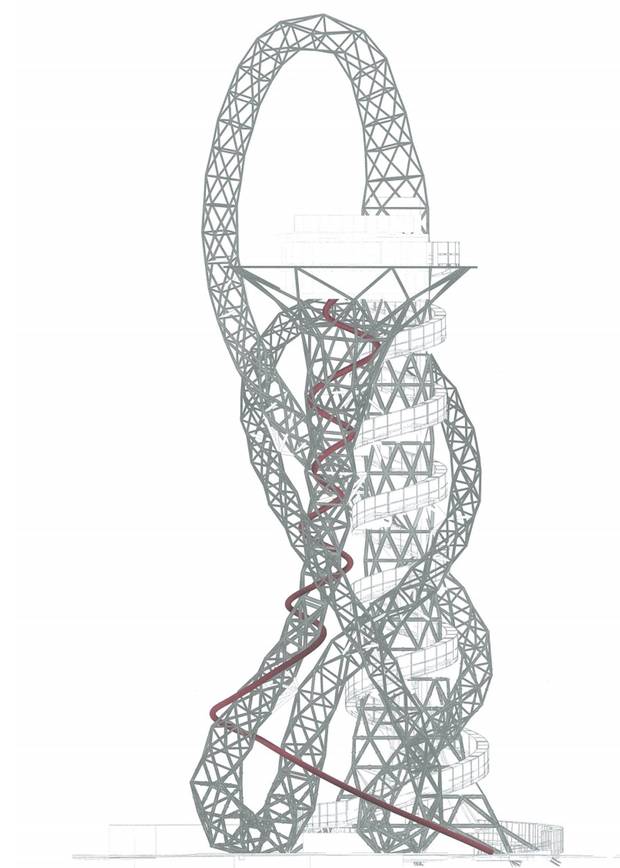 Will you be more likely to visit now that there will be a giant slide? I still think I'll pass, I'm not a big fan of huge slides!
Source: Olympic sculpture slide: Go-ahead for 'world's biggest' helter-skelter on Orbit Tower – London – News – London Evening Standard