After a long hibernation since the London 2012 Games, the park where it look place is now opening up to the public. It's been a long time since the games put London on the world stage but workers have been hard at work converting the entire complex into a public space that London can enjoy for generations to come.
There's a ton to see and do, so bear with us ad we get through it all. Access to the park is itself free, but some attractions will have an admission fee. The park never closes and is open 24 hours a day, seven days a week.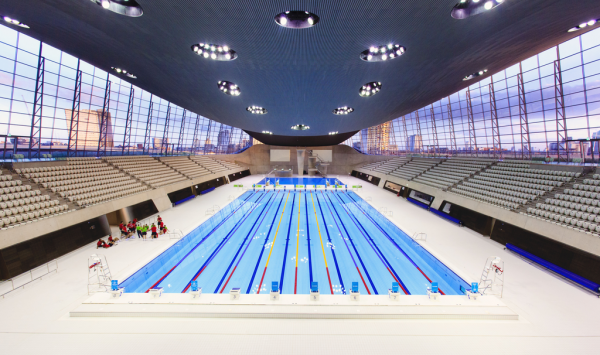 First, fancy swimming in an Olympic sized swimming pool? Anyone that pays admission can now swim in the very pools used in competitions. The world class Olympic legacy houses two 50m pools, a 25m diving pool, a state-of-the-art gym and a crèche (day care centre). Prices vary but you can swim for as little as £4 ($6) for adults and £2 ($3) for children. You can also buy a membership that gives you unlimited access. They have several classes on offer and you would do well to check ahead to make sure you can do the kind of swimming you hope to.
Full details are available on the website of the organization running the pool: click here for more info.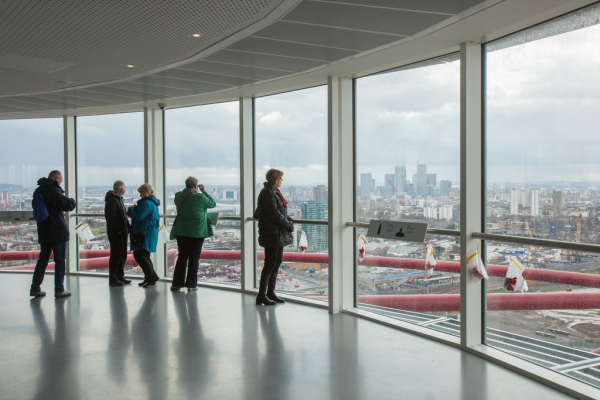 Second, the sculpture/tower by Sir Anish Kapoor is now open to the public offering expansive views of London. Take in a totally new perspective of London with views of up to 20 miles into the city and over the parklands, waterways and world-class sporting venues of London's newest Park, Queen Elizabeth Olympic Park. The wave-shaped roof of the Aquatics Centre can be seen in its full glory, now the temporary spectator wings have been removed. Take a hawk's eye view over the magnificent Stadium, the future new home of West Ham United Football Club and look down on the unique and intimate gardens of the newly landscaped south of the Park.
The Tower is expected to be a very popular attraction so you would be advised to book your tickets in advance on the official website. The attraction is completely accessible. Tickets prices at £15 for adults and £7 for children. Undre 3's get in free. Honestly, that's a bit pricey but I think the views will be worth it. There's a restaurant on site to provide refreshments. If you have a London Pass, you can get free admission to the Tower.
Check the website for opening times and information.
In addition to the above here are few other things now open in the park:
A new tree-lined promenade with 100 trees strung with a unique globe lighting system.
Interactive water fountains and an action packed adventure playground.
Four themed walking trails explore the key sights of the London 2012 Games, the Park's biodiversity, family fun on the Park and arts and culture.
There's much to see and do – I think we'll definitely be stopping by to explore on our next trip to London.
There are no roads in the Olympic Park, so you need to plan ahead for transport. It's not really designed to visit by car as you have to park at the Westfield Mall parking garage. But the entire park is easily accessible from public transport. See details on the website here.