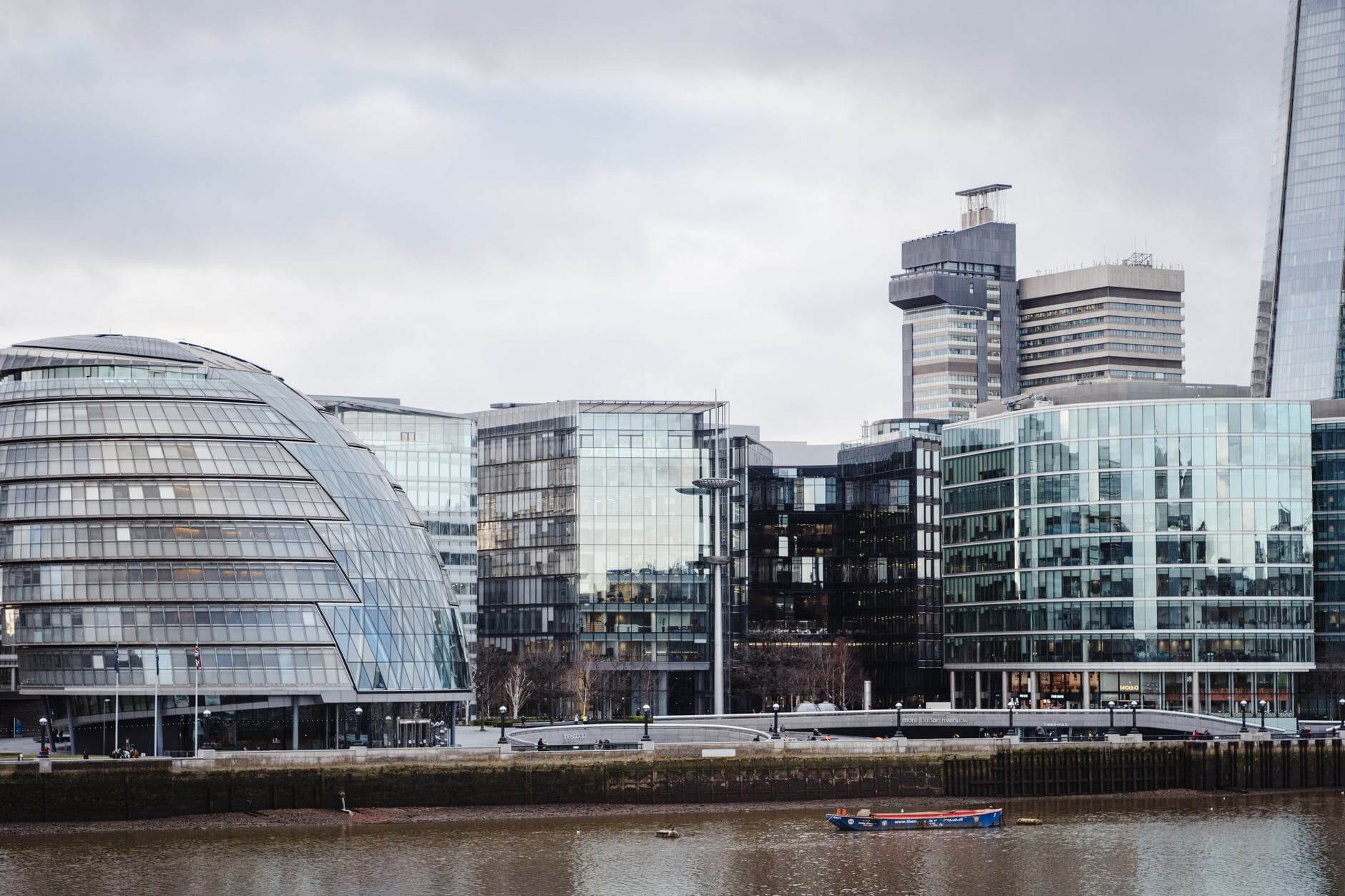 A new London for a new millennium.  With the advent of the third millennium and the newly-created Greater London Authority, London started to truly transform into the City we recognize today.  The decade of the 2000s saw everything from new buildings to new politicians that helped shape its future.  We have outlined an important event in every year from 2001 to 2010 below, and if you think there's something we left out, you can share that with us in the comments.
2001 – Conservatoire for Dance and Drama Formed
The Conservatoire for Dance and Drama began as a higher education institution in 2001 when several of London's performing arts schools to share educational opportunities for students, faculty, and staff.  Member schools include the Bristol Old Vic Theater School, London Central School of Ballet, the London Contemporary Dance School, the National Center for Circus Arts, the Northern School of Contemporary Dance in Leeds, and the Rambert School of Contemporary Dance and Ballet.  Additionally, the London Academy of Music and Dramatic Art is a former member, while the Royal Academy of Dramatic Art maintains affiliate status.
2002 – City Hall Opens
For the first two years of the GLA's life, it didn't have its own home. Most GLA business was conducted out of Romney House and the London Assembly met at Emmanuel Center until City Hall opened in 2002. The GLA does not actually own City Hall and was leasing it, prompting current Mayor Sadiq Khan and the London Assembly to move operations to The Crystal at the Royal Victoria Docks this year (a move estimated to save £12.6 million per year).
2003 – Congestion Charged Introduced
In an effort to keep traffic in Central London low, the Congestion Charge was introduced in 2003. The current cost of £15 allows vehicles to enter a defined area of Central London during the day and a few hours into the night. In an effort to encourage environmentally-friendly cars, hybrid and electric vehicles are not subject to the charge. The charge also does not operate on Christmas Day and was suspended through much of 2020 for emergency workers.
2004 – London Plan Published
Regional planning documents are all the rage today, but it was relatively new for London when the first London Plan was published in 2004.  The London Plan has been altered four times since, with the most recent version adopted in 2016, revised in 2017, and due to see the City through 2036.  It is designed to help in the City's growth and was mandated as part of the Greater London Authority Act of 1999.
2005 – Successful Bid for 2012 Summer Olympics
In 2003, London entered the bidding process for the 2012 Summer Olympic Games and by 2005 it was one of five City's on the final ballot that included Paris, Moscow, Madrid, and New York City.  After four rounds of voting, London emerged victorious against Paris by a vote of 54-50.  The games would help shape London's future over the 16 years since the announcement.  Unfortunately, the announcement on July 6, 2005 was quickly overshadowed by the 7/7 attacks on the London Underground.
2006 – London Tornado
You tend to expect tornados in the American Midwest, but not in the center of the United Kingdom. On December 7, 2006, a low-pressure system caused thunderstorms in Cornwall that quickly moved east. About 11 AM, weather conditions were perfect for the creation of a T4 tornado that touched down in Kensal Rise, London. While only a few people were hurt, several hundred were displaced from their homes until it was determined that it was safe for them to return.
2007 – Rebuilt Wembley Stadium Opens
The current Wembley Stadium is a successor to the original that stood from 1923 until it closed in 2000. Construction broke ground in 2002 and finished in 2007 with a capacity of 90,000 (though the largest attendance here was 98,000 for an Adele concert in 2017). Today it remains a major sporting and event venue and is home for the England National Football Team.
2008 – Boris Johnson Elected Mayor
In 2007, Boris Johnson launched his campaign for Mayor of Greater London by focusing on youth crime reduction, safer public transportation, and replacing "bendy busses" with a new version of the Classic Routemaster, as well as leaning into the Conservative-leaning suburbs' perception that they had been neglected by Mayor Ken Livingstone in favor of Central London. He ultimately won a majority in the second-preference vote at 53% to Livingstone's 47%. After eight years and two terms, he achieved a popularity rating of 52% and stepped down in 2016 to campaign for Brexit.
2009 – Snowstorm
As it was for much of Great Britain and Ireland, London suffered through a snowstorm that struck on February 1 and lasted through February 13.  Pretty much all transportation and schools in London shut down for about thirty-six hours and around six inches of snow was recorded in North London.  It was the City's largest amount of snowfall in 18 years.
2010 – "Boris Bikes" Ride Share Scheme Launched
Despite the name, the bicycle hire scheme that began in 2010 was originally proposed by Mayor Ken Livingstone.  Johnson implemented the plan after he was elected mayor and both the alliteration and Johnson's own love of riding got the scheme nicknamed "Boris Bikes."  The scheme continues to run all over the City with more than 11,500 bicycles and 750 docking stations.