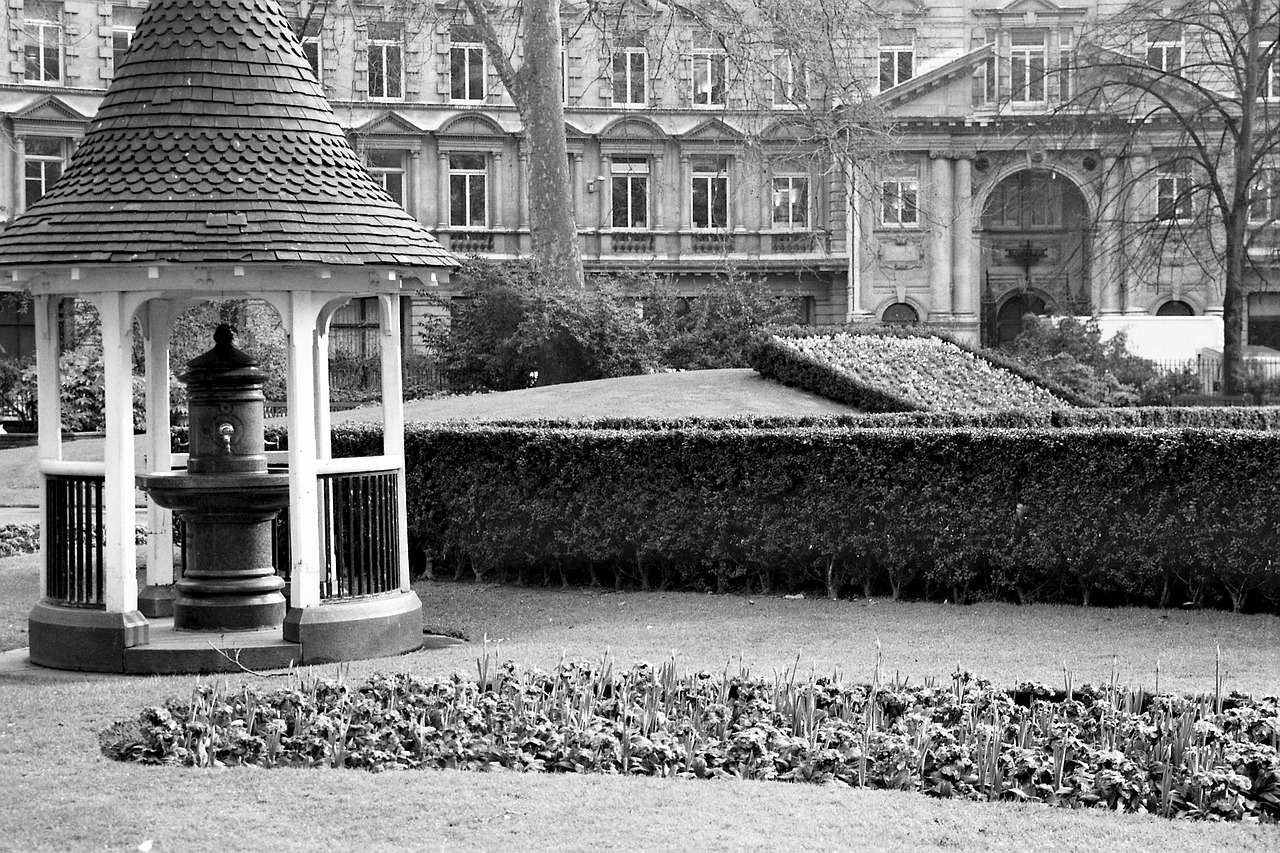 The Borough of Haringey is caught in the middle between Inner London and Outer London and often stated to belong to one or the other.  Over its history, it's been home to the Celts, the Romans, the Saxons, and more.  As with London's other boroughs, it was formed in 1965 with the formation of Greater London.  Today it's home to some of London's most famous buildings, beautiful green spaces, sport, and culture.  We've found ten of the best that we think you should visit and laid them out below.  If there's something you think we left off, let us known in the comments.
Crouch End
Crouch End is an artsy area of North London.  Marked by the clock tower built as a memorial to Henry Reader Williams, this part of Haringey is like it's own beautiful village in the middle of the city, full of colorful buildings, shops, and restaurants that are worth perusing.  Just walking through it will surely awaken you to its charms.
Tottenham Green Market
Fans of street food will want to hit up Tottenham Green Market, which began as a pop-up for new and local businesses before becoming a permanent Sunday fixture.  From freshly prepared meals and desserts to produce, cheese, and other home goods, there are plenty of edibles for everyone to enjoy.  Feel free to take your time wandering the stallholders and finding just the perfect thing to eat.
Finsbury Park
Finsbury Park is a 110-acre green space in London that got its start in 1841.  Londoners felt the increasing urbanization of the city needed a remedy and attempted to mimic the parks of Paris as a solution.  In addition to sports fields, trails, and a beautiful view of the city, Finsbury Park is also known for Mackenzie Garden, a colorful planned flower garden.
St. Mary's Tower
A church has existed on this site since before the 13th Century; it's believed that the tower may be the oldest building in the neighborhood of Hornsey.  Maintained by a group of dedicated volunteers, this ancient structure is still used today as an intimate performance venue.  While it might not be open to viewing, it's worth walking around and admiring its architecture.
Waltham Stow Wetlands
Certainly the greatest nature reserve in Waltham Forest, Walthamstow Wetlands is 211 hectares of urban wetlands that are vital to several bird species who call it home throughout the year or during migration and breeding periods.  There are ten reservoirs in the wetlands, several small islands, and a walking/running path that will give you the best opportunity to see everything.
William Morris Gallery
The William Morris Gallery is the only free public museum in the UK dedicated to its namesake, who was a 19th-Century textile designer, novelist, and socialist activist.  He was a majorly influential figure in the early British Arts and Crafts movement.  The building was once Morris's home and is Grade II listed as well as containing a great amount of his work and exhibits dedicated to his life and activism.
Tottenham Hotspur FC
Tottenham Hotspur FC, also known as the Spurs, who were founded in 1882. In the 1970s, they were the first English team to have both a Football League championship and the UEFA Cup.  Whether you're visiting for a match, a tour, or even for an NFL in London game, it's a place worth seeing for the storied history of the club.
Alexandra Park
At the feet of our no. 1 entry, Alexandra Park was developed in 1863 and named after Princess Alexandra of Denmark who married the future King Edward VII.  It's nearly 200-acres in size and split between flat and hilly area, and the largest hill offers an excellent view of London.  Alexandra Park is home to a number of events throughout the year, including concerts, festivals, street food, and farmers markets.
Bruce Castle
Once known as the Lordship House, Bruce Castle was constructed in the 16th Century.  It is Grade I listed and an excellent example of a Tudor Period manor home.  Inside, there is a museum that is dedicated to the history of the Borough of Haringey, offering visitors an excellent opportunity to learn more about the area in addition to the house itself.
Alexandra Palace
Otherwise known as the "Ally Pally", it was built between 1865 and 1873 as an exhibition center with a museum, art galleries, concert halls, and more.  It was the original television broadcasting location for the BBC in 1935.  Today, it continues to serve as an exhibition and performance center while also being a Grade II listed building.