We've covered weird landmarks before from a grave for a Nazi dog to a nose on the Admiralty Arch, however, these aren't the only strange markers you can find in London.  There are any number of weird and wonderful things you can find in the city if you're really looking.  If you're looking for something to see beyond the normal tourist sites, you can find these odd spots and museums to make your trip more memorable.  If you know of any unusual London landmarks to add to this list, let us know in the comments.
Seven Noses of Soho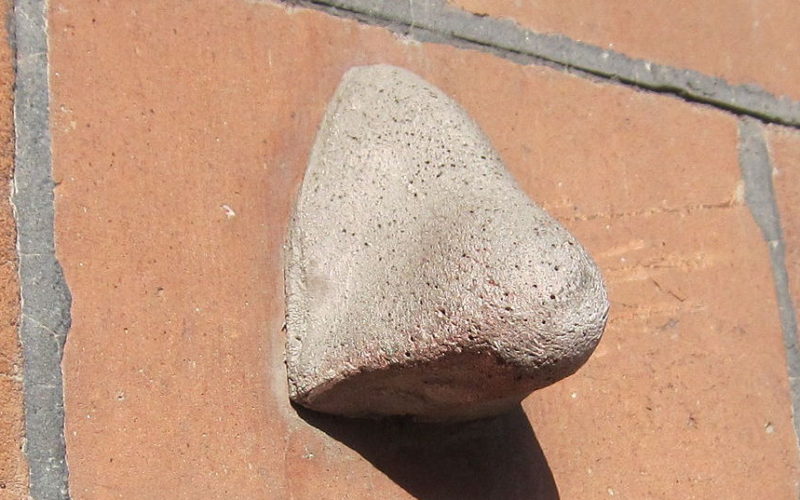 Did you think the Admiralty Arch nose was the only one in the city?  Rick Buckley originally made 37 of these plaster noses to protest the "Big Brother" nature of modern public surveillance ("The Nose" being the name for the police in Alan Moore's V for Vendetta).  Buckley didn't admit the reasons behind the statues until 2011, allowing many wild stories to grow about them over the years.  One of them is that, should you find all seven noses in Soho, you'll become fabulously wealthy.
Brixton Windmill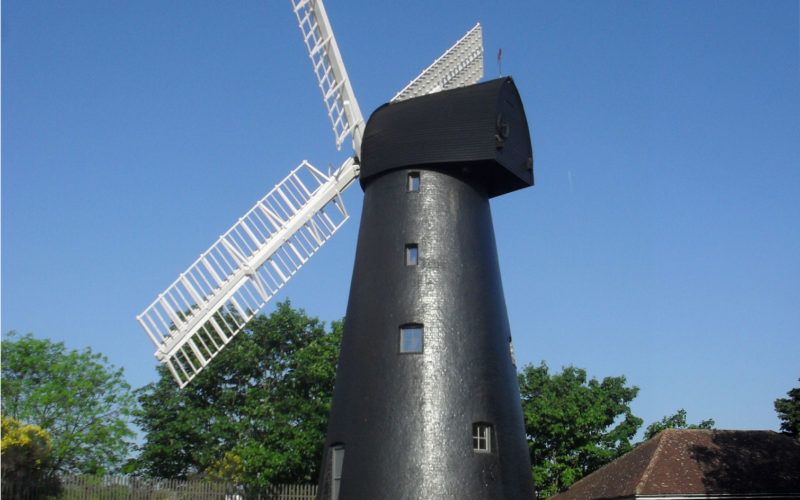 Also known as Ashby's Mill, the Brixton Windmill stands out as unusual in the sense that it represents a bygone day in which local farmers had their goods milled locally.  The windmill was built in 1816 and powered by wind until World War II.  In 1968, it opened up to the public and serves as a piece of living history.
First Public Drinking Fountain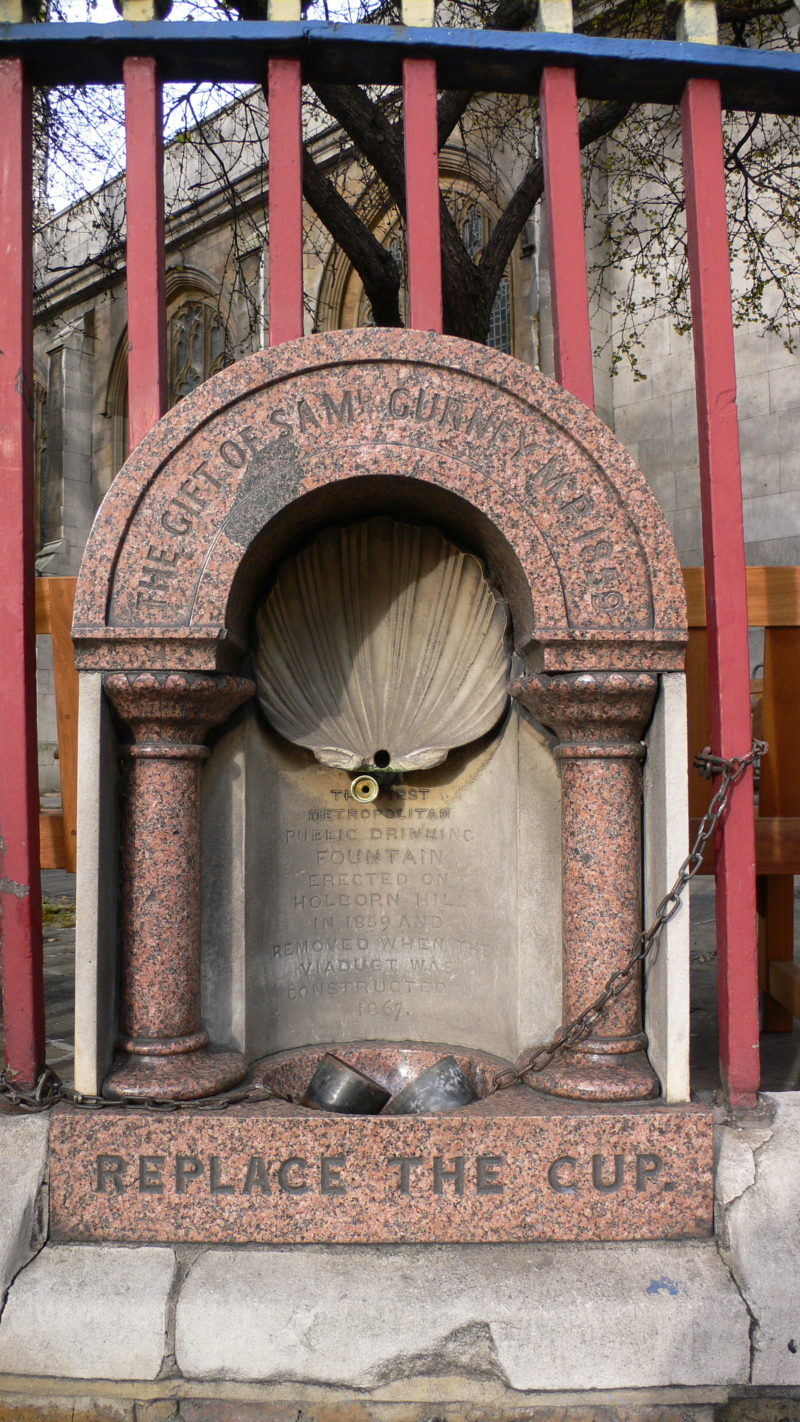 We take public amenities for granted nowadays, but once upon a time, public water fountains were nonexistent and clean water was controlled by private companies only.  Things began to change in the mid-19th Century when a series of cholera outbreaks led to massive changes in the city's water and sewer systems and philanthropist Samuel Gurney built the first public fountain on Holborn Hill.  It was immensely popular, with some 7,000 people drinking from it on a daily basis and led to many more fountains throughout the city.
Dick Whittington's Cat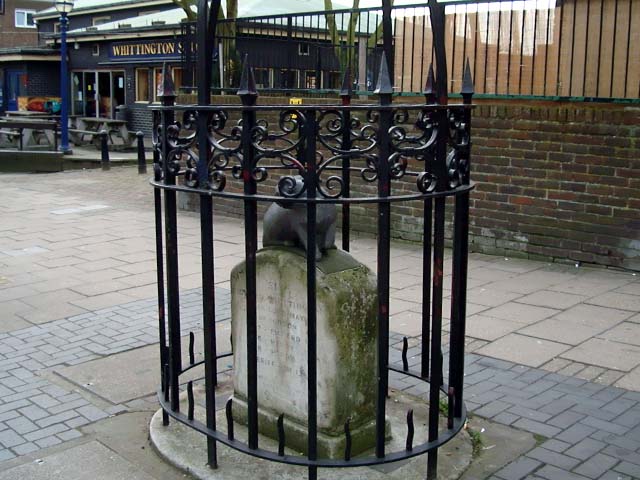 Richard Whittington is one of London's legendary figures, a piece of city folklore that tells of a man who went from rags to riches.  Whittington was allegedly tired of the city and swore to go back home to Gloucestershire until he believed that he heard bells promising he would one day become mayor if he stayed.  Selling his cat helped bankroll his future fortune, and the statue of the cat commemorates this legend, one that states the city will fall into ruin if it is ever moved.
William Wallace Memorial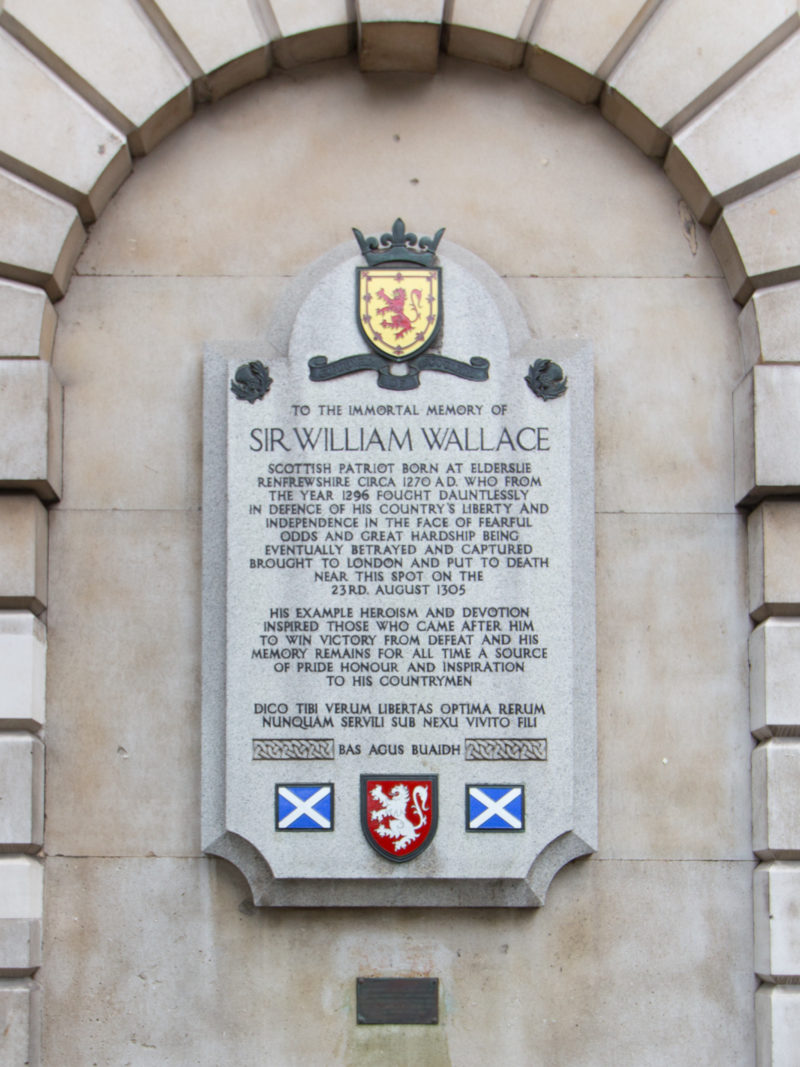 It might be strange to find a memorial to one of Britain's greatest rebel leaders in the heart of London.  William Wallace is best remembered as one of the heroes of the Wars of Scottish Independence against King Edward I, and he was eventually captured, tried in Westminster Hall, and drawn-and-quartered at Smithfield.  The Church of St. Bartholomew is closed to where the execution happened and has a memorial to Wallace on the outer walls.
The Cross Bones Graveyard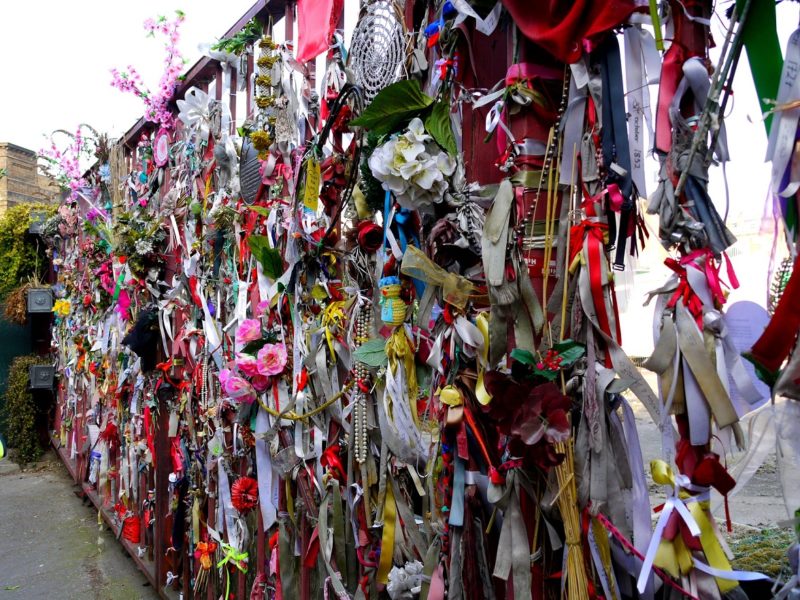 Many graveyards across London are dedicated to populations that weren't allowed to be buried with the general public.  Cross Bones Graveyard was a "single women's" cemetery, a category that included a large number of prostitutes, also known as "Winchester Geese".  While they were largely forgotten in their own time, there are many ribbons and flowers left to commemorate a group of women that society forgot.
Traffic Light Tree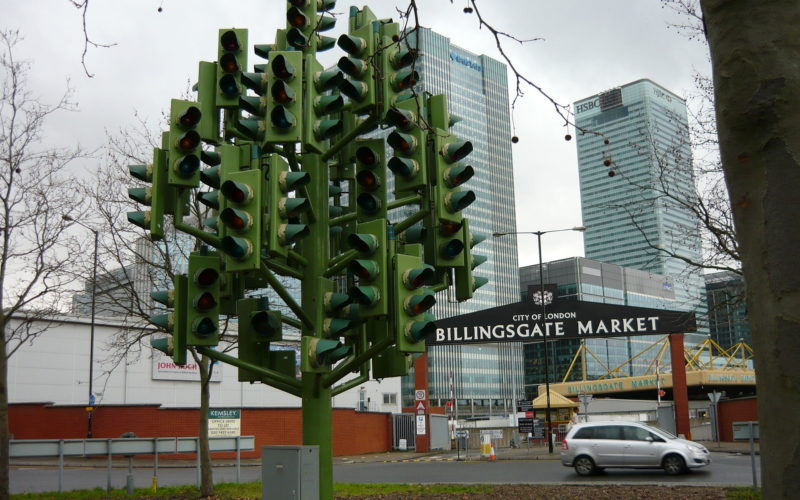 One of the most colorful pieces of public art in London, the Traffic Light Tree in Billingsgate market has a deeper meaning that stop, slow, and go.  Created by Pierre Vivant in 1998, the Traffic Light Tree's constantly-changing lights are meant to symbolize the ever-changing domestic, financial, and commercial activities going on around it.
Lindow Man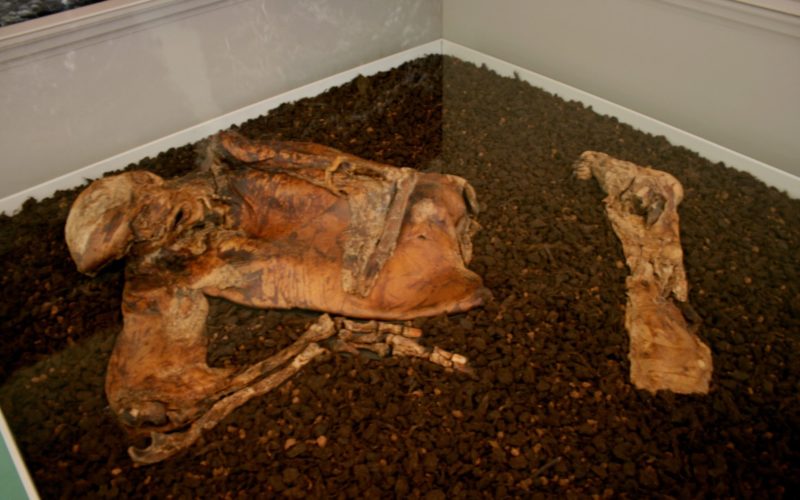 Mummification is always a fascinating process and tells us a lot about how people lived in ancient times.  While the Ancient Egyptians intentionally mummified people as part of their beliefs, occasionally in prehistory natural conditions would trap some unfortunate soul and preserve them for thousands of years.  The Lindlow Man was perfectly preserved in a bog sometime between 2 BCE and 199 CE and uncovered in 1984.  Today, you can visit him at the British Museum.
Clock of the Long Now – Prototype One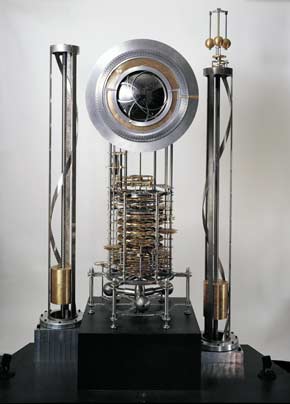 Getting a clock to run on time is always a challenge, but imagine if a clock could be accurate for 10,000 years.  The Clock of the Long Now was built inside a Nevada mountain in 1999 and has been on Loan to the Science Museum of London for a while.  The timing is generated by a torsional pendulum, and a Solar Synchronizer recalibrates it to solar noon on a sunny day.
The London Stone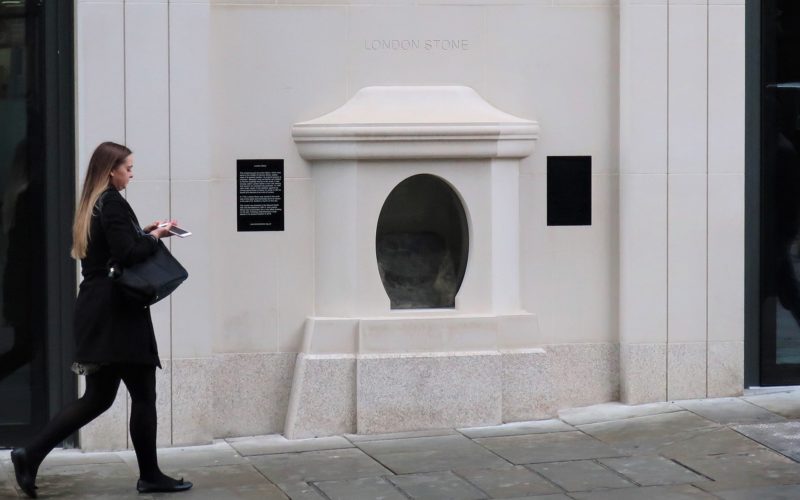 This important piece of London's leadership history has an origin no one really knows, though most geologists suspect the London Stone may have originated in Kent.  While many legends perpetuate about the stone, it became important to London in 1450 when Jack Cade led a rebellion against King Henry VI and struck the stone while declaring himself "Lord of the City".  Since then, the Lord Mayor of London strikes the stone with a staff on Mayor's Day as a proclamation of his authority.