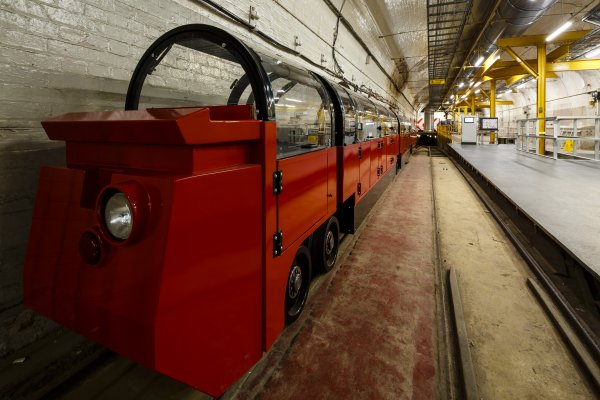 Editor's Note: This article originally appeared in the 2018 London Annual and is a fixture of each Annual – the new attractions in London along with the places that have sadly closed. Support great longform writing about London by buying the London Annual – 128 full-color pages about London history, culture and travel. We have less than 50 copies of the 2018 edition left – get yours here!
New Places for 2018
Sandycombe Lodge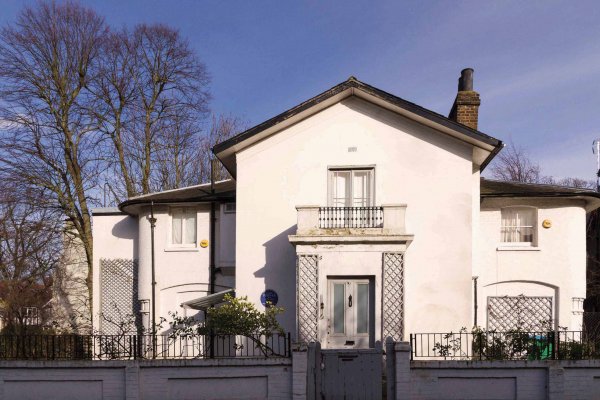 Sandycombe Lodge in Twickenham is the retreat designed and built by renowned landscape painter JMW Turner in 1813. After years of occupation and alterations, and with the support of Heritage Lottery Funding, Turner's House Trust have fully restored the house to Turner's original designs. It is now open to the public Wed-Sun. It is just 30 minutes from Waterloo to Turner's House. Visitor details are on its website: www.turnershouse.org Admission is £6 (about $8) for adults and £3 (about $5) for children.
Postal Museum and Mail Rail
Did you know that London had a secret Tube Line that was once used exclusively by the Royal Mail? The Mail Rail was used by Royal Mail to transport mail between depots in central London. The system was no longer needed due to shifts in technology, so for the longest time, the system sat abandoned but intact. Now, it's been opened up as a tourist experience. Visitors will learn about the history of the system and how it worked in London. They will also be able to take rides throughout the system on the old mail rail trains. This attraction opened in late 2017 and booking tickets in advance is essential. http://postalmuseum.org
Design Museum
London's Design Museum has officially moved to the former Commonwealth Institute building on High Street Kensington, a perfect use of the iconic modernist building that has been neglected for the past few years. The new museum opened to great acclaim in early 2017. The new museum, with three times more space, will have a free permanent display, entitled "Designer Maker User" that tells the story of contemporary design. There will be two temporary exhibition spaces that will feature unique exhibition on design. The museum is open daily. Admission is free, but there is a charge for temporary exhibitions. https://designmuseum.org/
New Victoria & Albert Museum Spaces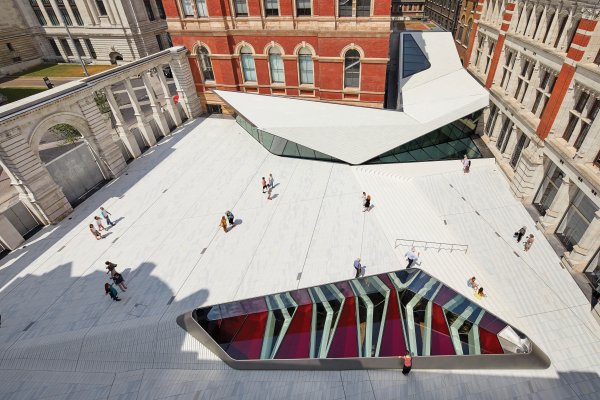 There's been a new addition to the V&A with a new entrance and exhibition space. The V&A Exhibition Road Quarter took six years to realize and transforms the V&A's former boilerhouse yard on London's great cultural artery, Exhibition Road. This new entrance connects the Museum with its neighbors, reinforcing the Albertopolis vision of intellectual ambition and innovation and creates a sequence of major new spaces: The Sainsbury Gallery, The Sackler Courtyard, The Blavatnik Hall: a new entrance into the V&A from Exhibition Road and the Aston Webb Screen. Admission to the V&A is free as always, but there is a charge for special exhibitions. https://www.vam.ac.uk/
Charterhouse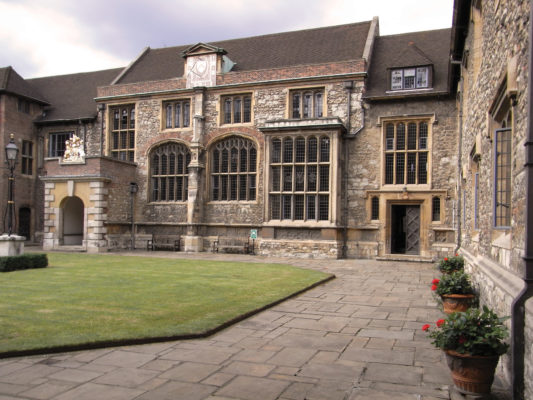 Hidden away in the heart of Smithfield is an unknown tourist gem, which covers 660 climactic years of London history, including plague pits, a dissolved Carthusian monastery, a Tudor mansion which hosted Elizabeth I, a school with alumni including John Wesley, Thackeray and Robert Baden Powell; and finally an almshouse for "decrepit" men. Although they wouldn't appreciate that original description, it is still home to some 40 'Brothers,' who have opened up their fascinating home, rich in history, architectural rarity, and art, to the public in a partnership with the Museum of London. The museum charts seven phases in the history of the buildings through rare artifacts, unique and historically important documents and artworks, including a water map illustrating how the monks tapped water from Sadler's Wells to ingeniously supply each cell with running water in 1431; plus the odd plague pit skeleton and graffitied original school desk! It will open with an accompanying dedicated Learning Centre, finally revealing the treasures of Charterhouse – educational, historic and artistic – to the public. Entrance to the museum will be free, with the option of an additional paid tour of the buildings. http://www.thecharterhouse.org/
Migration Museum
London has a new museum dedicated to the history of migration to that great city. Opening up in a temporary home at The Workshop at 26 Lambeth High Street, there are two exhibitions currently on show until the museum can find a permanent home in 2018. Their goal is to showcase London's important history of migration from all over the world. http://www.migrationmuseum.org/
Closures for 2018
London Duck Tours
The iconic amphibious trucks that you used to see all over London will no longer ply the tourist trade. London Duck Tours lost their slip due to a major infrastructure problem and decided to close down. They plan to offer new types of tours in 2018, but as of press time, this information as not available.
Dickens World
The indoor Charles Dickens attraction located just outside of London in Chatham has closed permanently.
Whitechapel Bell Foundry
The iconic business where the Liberty Bell and Big Ben were cast has closed forever. The owners decided to sell up and move on (the building was worth a lot of money). A new company will now make bells under the Whitechapel name, but they will no longer be made in London.
Geffrye Museum
The Geffrye is about to embark on a transformational £18m development project – Unlocking the Geffrye. This will mean that the museum will close on 7 January 2018 for almost two years. Although the main museum building and period gardens will be closed, there will still be plenty of reasons to visit. Throughout closure, we will run a programme of events and activities in their front gardens.
Big Ben/Elizabeth Tower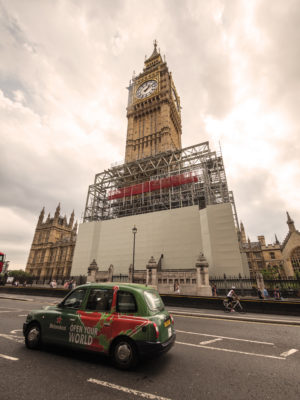 You will be disappointed to see the clocktower (called Elizabeth Tower since 2012) covered in scaffolding for the next few years. The tower and clock were in desperate need of engineering works to ensure their survival, and as a result, the tower is now covered, and the mechanism has been stopped. Big Ben will not chime except for special occasions until 2021.