Lots of people out there want an interesting dining experience. For most, it means they want great food, great service, and maybe some interesting décor. However, some restaurants go the extra mile in making a dining experience worth remembering. In London, there are many strange and interesting restaurants that Londoners and tourists can visit for the most exciting and odd meal of their lives. Have a look at five of these strange restaurants and decide for yourself if this is where you want to dine.
1. Faulty Towers Dining Experience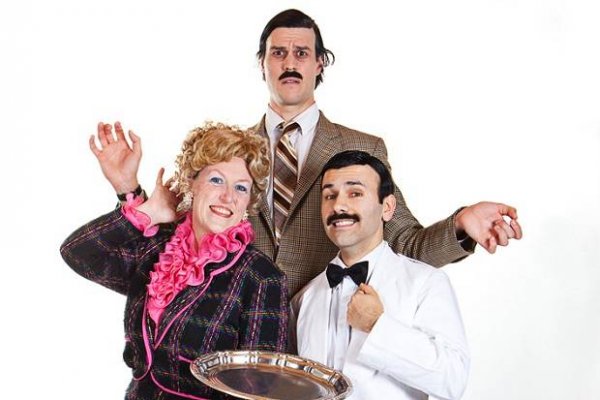 Dinner theatre has never been more hilarious than with this tribute to Fawlty Towers and its resident curmudgeon, Basil Fawlty. Begun in 1997, this dinner experience at the Charing Cross Hotel in the Strand (which serves as the permanent residence for the show) provides a three-course meal and two hours of entertainment with Basil, Sybil, and Manuel. Besides London, there is a traveling show in the UK, Australia, and different parts of the world. As befitting a character played by John Cleese, there is a high level of improvisation mixed with classic bits from the programme, just make sure you don't mention the war!
2. Bunga Bunga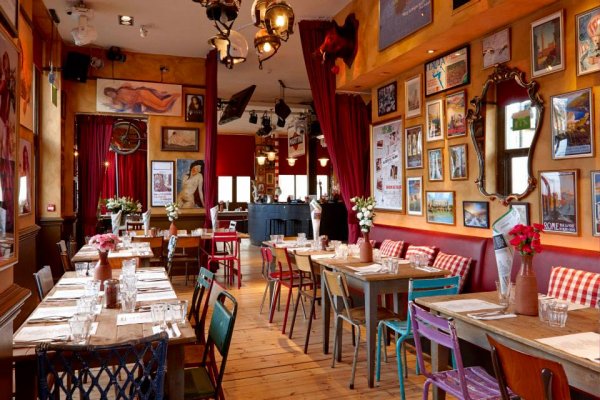 The name is taken from an old joke about three Englishmen captured by a primitive tribe. The tribe offers the men a choice of death or "bunga bunga". The first two choose the latter and are sexually tortured before being killed. The third man chooses death, to which the Chief says, "Death you have asked for and death you shall have…but first, a little bunga bunga!" Like a speakeasy, you enter the restaurant through an Italian phone booth. The interior has a definite Italian interior, most likely a reference to Silvio Berlusconi who liked to tell the bunga bunga joke. Naturally, the food is Italian fare as well, and even the drinks continue the theme, even producing a Godfather-inspired "horse head cocktail".
3. Circus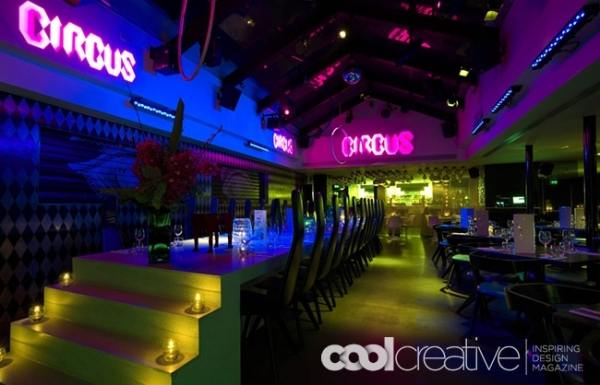 Exactly what it says on the tin, this restaurant in Covenant Garden is like giving Cirque de Soleil a dinner show element. Guests enter the restaurant through an alleyway of kaleidoscopic mirrors into a dining room with a "stage table" that acts both as a communal banquet table and stage on which the performers display their talents. The restaurant has three interconnected areas, including a bar and a lounge, and it regularly changes the performances to keep them fresh and entertaining. Not serving corn dogs and cotton candy, Circus offers its patrons a Pan Asian menu for their dining pleasure.
4. Dans le Noir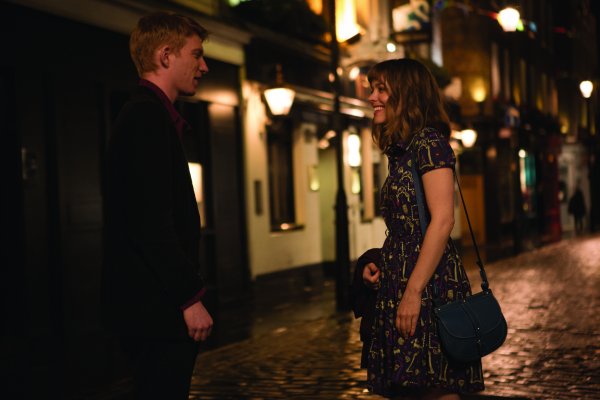 Have you ever heard of a totally dark restaurant? Well, we can bet you haven't seen one. Dans le Noir in Clerkenwell Green serves its patrons in total darkness with blind waiters. While the restaurant area is pitch black, the bar is at least partially lit. Waiters serve as guides to help the diners decide what they're going to have. Aware of the possibilities of what could happen in the dark, Dans le Noir refuses to serve alcohol at a table where ANY patron is under 18 years old. The restaurant has a selection of "Surprise Menus", so that guests don't know exactly what they're ordering, just the general category. The only thing they'll ask you at Dans le Noir is what you *can't* eat for allergy or medical reasons. This is the restaurant that features in the recent Richard Curtis film About Time.
5. Beach Blanket Babylon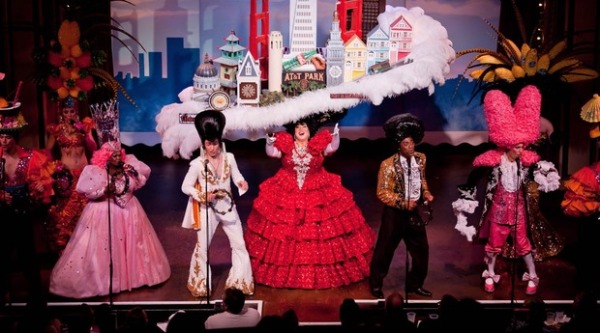 Occupying an old Georgian mansion in Notting Hill, BBB as it's known for some of the oddest décor of any place on this list. It hands-down has the most interesting locations, from a chapel room to "the crypt". There are A La Carte, brunch, lunch, and three-course menus. I can't even begin to describe the atmosphere of this place because there is so much in every room. Ultimately, BBB is as much a feast for the eyes as it is for the stomach.