With so many iconic locations and studios, it's no surprise that London is a heavily-used place for filming. It's ancient monuments and newer buildings can be anything from an alien world to a future dystopia or even actually the UK's capital. Whatever it may be in a given film, many of these locations can be visited every day. While you may not be able to enter some of these places, you can at least walk by and pretend you're part of another world.
1. St. Luke's Mews, Notting Hill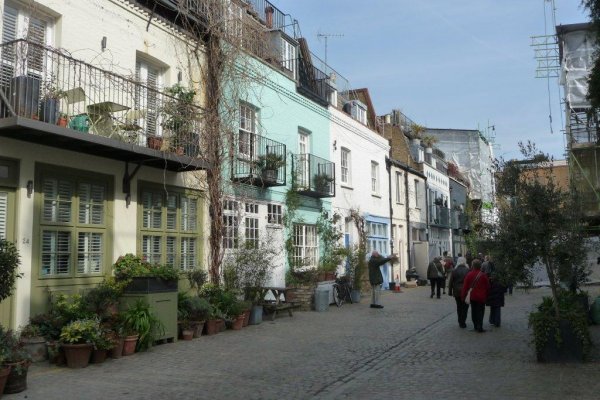 It's no secret that writer/director Richard Curtis loves Notting Hill, he even wrote an entire film that took place there and even used its name. This didn't change in his first directorial outing, Love Actually, in which this borough of London (specifically at St. Luke's Mews) serves as the location of Peter and Juliet's home, at which Mark shows up to declare his undying love for his best friend's wife before getting a last kiss and moving on (to battle hordes of Zombies). Additionally, the nearby are has been featured also in The Man Who Knew Too Little and Withnail and I.
2. Westminster Bridge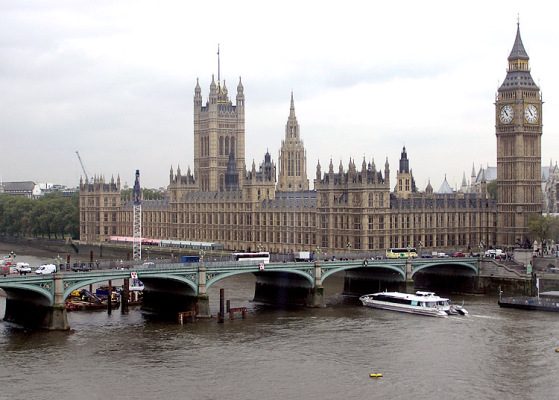 The first of the city's iconic locations on this list, the bridge leading to the Palace of Westminster has often been used as a great establishing shot. Even as early as "The Dalek Invasion of Earth" in Doctor Who, in which an army of Daleks crossed the bridge in a show of force and terror, it made its mark in British television and film. It appeared again in Doctor Who in the first new series episode, "Rose", as the Ninth Doctor and companion Rose Tyler run across the bridge to defeat the Nestene Consciousness. Additionally, the abandoned bridge served as an echo of the rage virus's aftermath in 28 Days Later.
3. Royal Naval College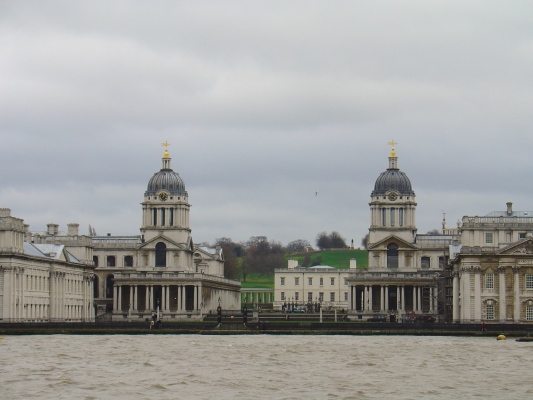 This great Christopher Wren designed building is a screen veteran. It has appeared in The Madness of King George, Four Weddings and Funeral, Lara Croft: Tomb Raider, Les Miserables, The Mummy Returns, Pirates of the Caribbean: On Stranger Tides, and more. It was originally built as a hospital for Naval Seamen until it was converted into a training college for officers. Tours are available and the grounds are open daily. Most recently, it appeared in Thor: the Dark World as itself and the site of the final confrontation between Thor and Malekith.
4. Wenlock Arms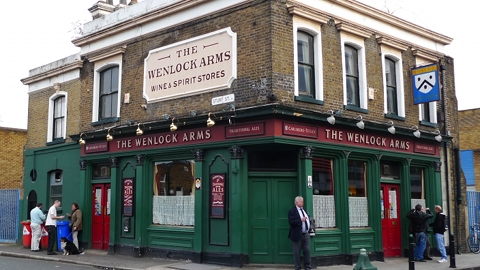 While many of the pubs found in Edgar Wright's film The World's End, can be found in Letchworth or Welwyn Garden Cities, at least one of the pubs can actually be found in London. The Wenlock Arms, located in Islington, served as the location for pub number five—The Good Companions. The exterior of The Good Companions was actually a false front made for the film, but the interior scenes at the bar were filmed at the Wenlock Arms. The real-life pub as a great selection of ales and ciders and received a 5/5 star rating from TimeOut.
5. 3 Whitehall Place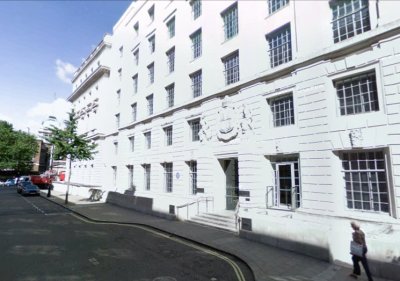 Every fancy a visit to MI-6? Well, the SIS Building isn't exactly friendly to visitors as it is the real-life location of MI-6, but you can take pictures of 3 Whitehall Place, the current home to the Department of Energy and Climate Change and the fictional home to MI-6 in many classic James Bond films as well as Skyfall. It's on the top of this building that James has his iconic view of London towards the end of Skyfall and its exterior was used for M's offices in films before the current SIS Building existed.