I love pastries. Sometimes, I love them a little too much. Whether it's cupcakes, bread, rolls, cannolis, donuts, cronuts, or any other type of delicious baked goods, there are plenty of places in London where you can find them. Some are big, well-known establishments, while others are your friendly neighbourhood bakery; yet, both have their own charms, their own delicious options, and their own reasons to keep you coming back for more. While these bakeries are some of the best, they're not the only ones you should visit, so do share your own favourites in the comments.
1. Dum Dum Doughnuts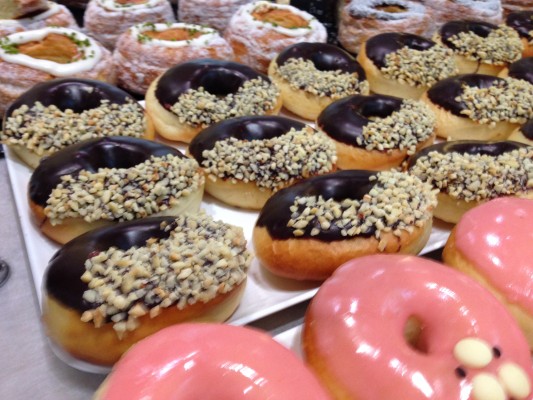 Founder and head baker Paul Hurley started his bakery with the goal to create "The Best Doughnut in the World". In these days, the artisan chef is a much sought after commodity and Hurley certainly fits the bill. In an interesting twist on the traditional doughnut, Hurley sprays his donuts with vegetable oil and bakes rather than fries his creations, which Dum Dum Doughnuts claims reduces fat and lets them choose the right amount to include. In addition to a bevy of flavourful doughnuts, Dum Dum offers its own take on the croissant doughnut, making small as well as large versions. With their inclusion in Harrod's Food Hall, you can find them either there or the Dum Dum Donutterie on Bethnal Green Road in the Boxpark.
2. Ben's Cookies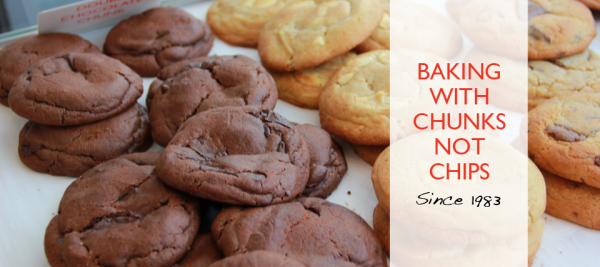 A chain out of Oxford, its closest equivalent in the States might be the Great American Cookie Company. The bakery was founded by Helge Rubenstein and was part of Oxford's Covered Market. There are multiple locations in London, including: Covent Garden, High Street Kensington, South Kensington, both east and west sides of Oxford Street, Hammersmith Broad, and Westfield shopping centre. You won't find any giant cookies or sprinkles like GACC, but there offer no less than a great selection such as lemon, ginger and dark chocolate, triple chocolate, coconut, white chocolate & cranberries, and more. With many locations in the city, it's worth your while to look into at least one of them.
3. E5 Bakehouse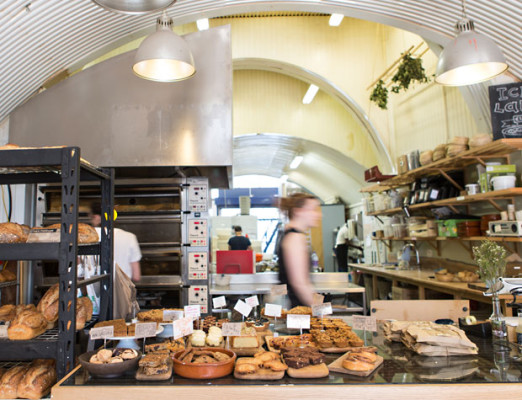 In case you thought this article would be all about sweets, there are a number of bread-focused bakeries including E5. Located at the London Fields railway station, E5 is an artisan bakery that supports the local community by sourcing its ingredients from UK farms. While the majority of what the bakery produces includes sourdough, seeded rye, ciabatta, spelt loaf, and more, they also have a number of cakes and other pastries from which to choose. You can also sit down and enjoy a cup of coffee or other beverage. If you're interested in learning how to bake yourself, E5 Bakehouse also offers classes on making everything from your own bread to pizza and cakes.
4. Crumbs and Doilies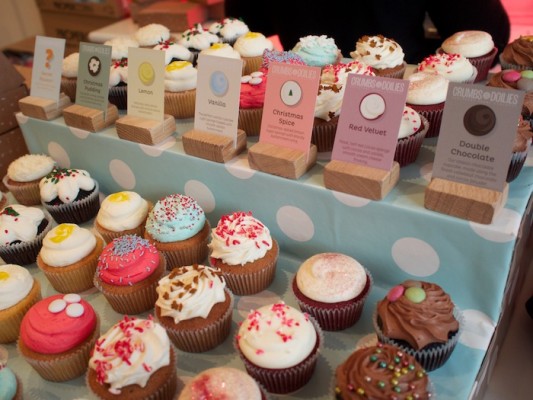 Cupcakes have experienced an explosion of popularity in recent years, but one of the largest and best places for them is Crumbs and Doilies, which can be found at their shop in Soho, the bakery in Wandsworth, or, on Saturdays, at their stall in Chelsea. Headed by Jemma Wilson (aka "Cupcake Jemma"), the bakery offers a broad selection of 50-60 rotating flavours that ensures anyone could find a cupcake they'll enjoy. Classic flavours include cinnamon toast, raspberry ripple, and vegan vanilla, while some of their more specialty cupcakes are toffee apple, blueberry cheesecake, and (my personal favourite) maple & bacon.
5. Bad Brownie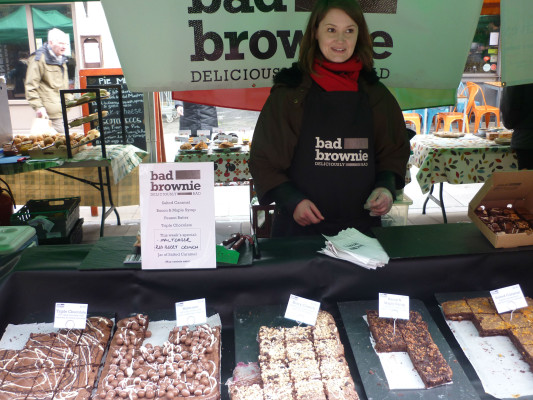 Not a sitting restaurant, but if you like brownies, you'll find no better place than this brownie specialist with a stand that moves around to the various weekly markets in London. In addition to the standard chocolate brownie, they also offer salted caramel, Earl Gray with lemon sugar, Malteser-flavoured, Nutty Orange, cappuccino, and more. If you can't find the stall, they also sell their brownies online and offer subscriptions for boxes for the series brownie fanatic.