A pub is a great place to relax and London certainly has plenty of options for that. However, what if you want something more? Something a little different? Well, if that sounds like you, London also has plenty of interesting and fun pubs in which to take your pint. Whether it's the décor, the selection, or some other unique quality, there are several interesting pubs that will bring you some fun as well as a good pint. Check out five of them below.
1. The Thirsty Bear, Blackfriars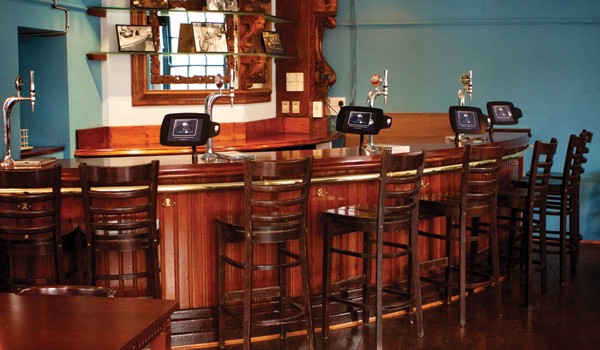 The Thirsty Bear bills itself as "London's first fully fledged self-service pub". Sure, there's still a staff there, but patrons are encouraged to order using iPads and pour their own pints. Taps right there at the tables and on the bar facing the patrons enable them to do so. The technological wonders don't end there, as the patrons can also use the iPads to select songs to play on the jukebox. Further, while most places have a "build your own burger" option, Thirsty Bear also has its own food challenge—Goldiehops and the 3 Grizzley Bears. This challenge includes three 1 ½ lb. burgers, two Meantime London Pale Ale pints, and one hour to finish it all. If you can do so, it's free.
2. Bar Kick, Shoreditch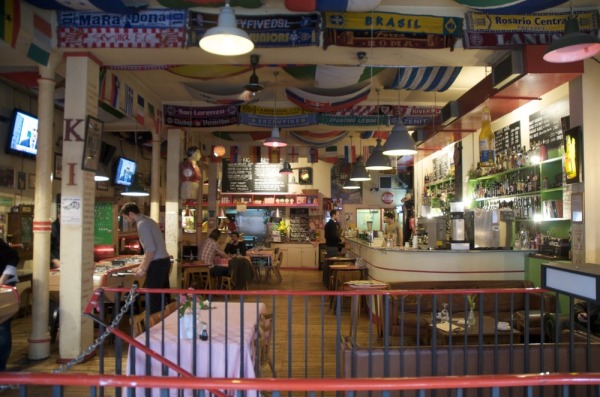 I don't need to spin how awesome a bar where you can play table football is. Of course, this place doesn't have just one football table, but several. The pub even has its own babyfoot league and hosts tournaments against rival international teams. The decorations are also pretty interesting, as the pub encouraged its patrons to bring in items to put on the walls, creating a pretty eclectic atmosphere to accompany the flags bordering the ceiling. Not just a place to play games and enjoy the décor, Bar Kick has a great food menu with Euro-themed dishes.
3. Doodle Bar, Battersea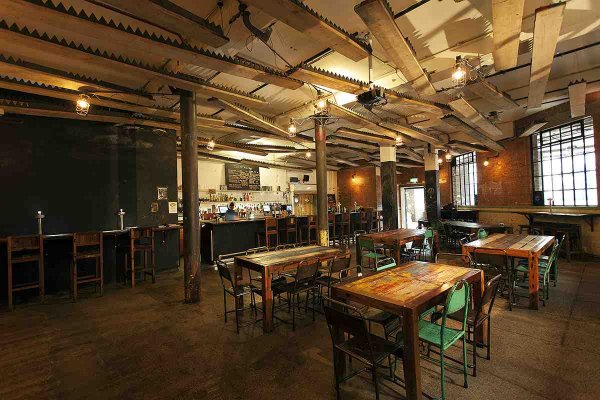 Your mum always told you not to draw on the walls as a child, but at this pub, that's encouraged. Perhaps being located near the Royal College of Art had its influence on this bar, which contains a large chalkboard wall and a whiteboard that the art students or any patrons can express their creativity. A true art college bar, they even put on exhibitions and life drawing classes. If art isn't your thing, there is also a ping pong table for the sportier type.
4. Aeronaut, West London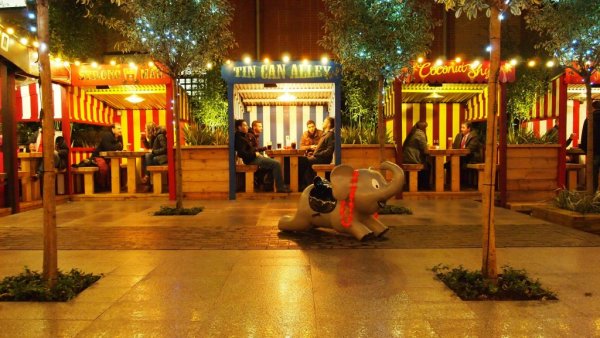 I must have a hankering to go to the circus, as this is the second circus-themed place I've written about in the last month. Aeronaut on Acton High Street not only offers you a pint, but puts on a great show featuring contortionists, jugglers, acrobats, and other performers. Their Sideshow Garden features covered booths made to look like carnival attractions surrounding a courtyard. Further, Aeronaut contains its own brewery, giving customers plenty of opportunities to experience new beers and broaden their palates. Unique beer and a unique show.
5. Callooh Callay, Shoreditch
If you need a bar that brings Lewis Carroll's world to life, Callooh Callay certainly does that. There is an eclectic atmosphere about the place that can't seem to decide if its 70s, 80s, 90s, or some strange mix of every decade. This cocktail bar continues the great British tradition of eccentricity surrounded by polite conformity. Even the entrance is something out of a fairytale, requiring patrons to go in via a mirrored wardrobe door. Pretty limited in its food options, it really does go heavier on the cocktails, so make sure you eat before you drink…and don't follow any white rabbits you may see.