Dive bars are an experience.  They're not fancy, they don't have a five-star menu, and you probably wouldn't recommend them to your friends.  However, this horrible reputation is many times undeserved.  Dive bars in both the US and the UK are havens for locals.  They might be full of kitsch or memorabilia from employees.  They engender a loyalty in their regulars because the customers know that, no matter whether times are good or bad, the bartender will be there with their favorite drink.  London's dive bars are a bit fancier than most, but they're still places that carve out a distinctive atmosphere where the lower lighting makes for a better bar.  Let us know some of your favourite dives in the comments.
The Moustache Bar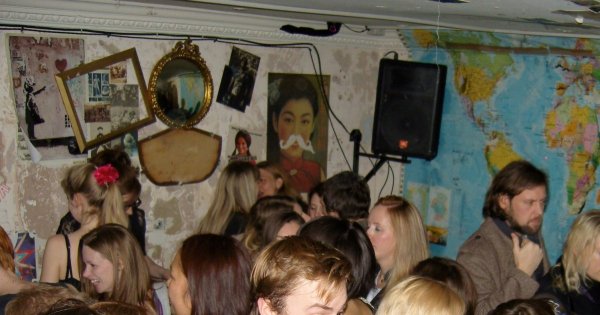 With its entrance under a simple picture of a handlebar mustache and the word "bar", The Moustache Bar has two things that are very important for a dive bar:  a lack of space and cheap beers.  The small size also means you're definitely going to hear the beats as some of the UK's finest DJs play in this basement establishment.  Located in Stoke Newington and one of only a couple clubs, if you find yourself there looking for a great deal, lively atmosphere, and good music, you'll want to hit this place.  Lack of mustache isn't a bar to getting in.
Slim Jim's Liquor Store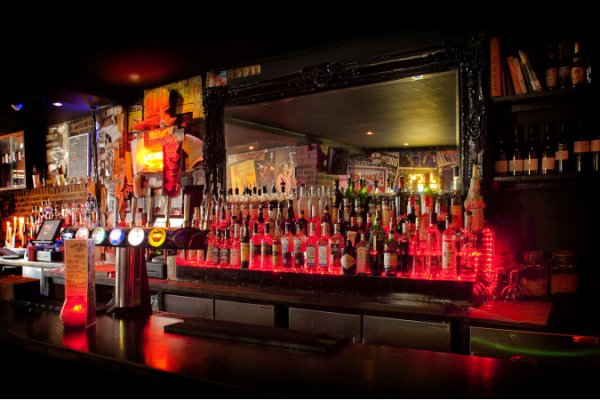 This Islington dive has a strict "no suits" policy and the amount of crap strewn about the place helps give it that low down and dirty feel a dive bar really needs.  One of the most striking things any patron will notice on entry are the bras hanging from the ceiling, but there's a good purpose for them.  If a kind female (or anyone really) gives them a bra, they'll get a t-shirt in return and the bar donates £1 to breast cancer care and research.  What's more, this bar has the ever-important jukebox that only plays hits of the 50s and 60s.  Grab a cocktail, select a song, and donate a bra for a good cause!
The Alibi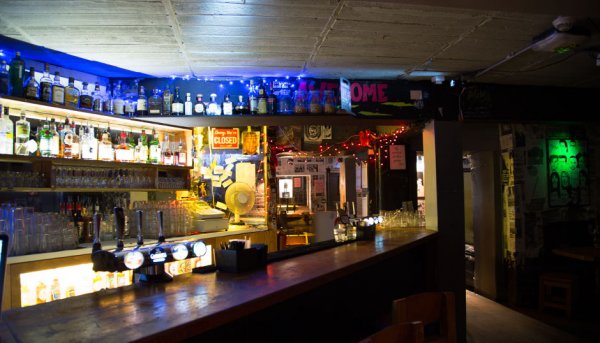 Surrounded by some of the trashiest establishments on the Kingston High Street, the Alibi is another basement dive bar with good drinks and a good atmosphere.  The bar really packs them in on the weekends and you may have to wait in the queue for a chance to get a little too close to your fellow bar crawlers.  However, the music there is an eclectic range of rock, techno, rap, and everything in-between.  The Alibi also throws on some fun events before things get too late at night, such as karaoke and French movie nights.
Ladies & Gentlemen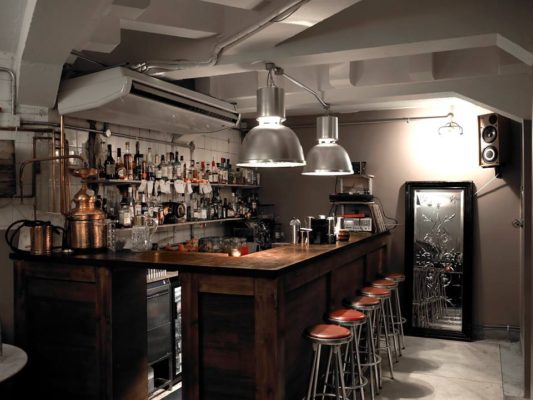 Beneath the London streets in a former public restroom, one will find a bar that is literally a toilet.  However, its status as an old lavatory belies an extremely inventive drink menu that changes with the season.  Of all the dive bars on this list, it is possibly the most upscale, believe it or not, though like the others, it's a bit on the small side so it has that quaint, intimate atmosphere any good dive bar needs.  It can be guaranteed that every time you set foot in Ladies & Gentleman, you can find a different cocktail and a new experience.  This dive bar is a truly unique place that you'll want to visit again and again.
Efes Snooker Club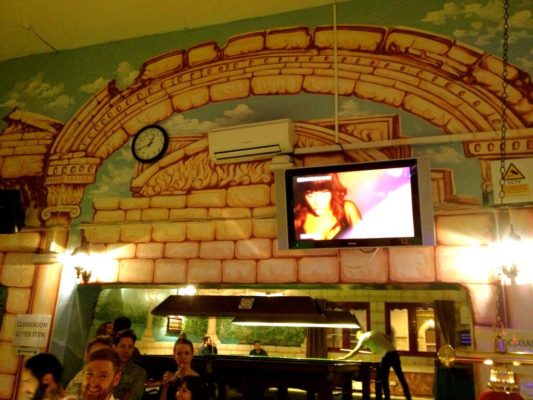 You won't have a bad miss with this actual snooker club in Dalston.  Other places might accept your card, but one of the things that makes Efes different is that it's strictly cash-only, perhaps adding to its dive atmosphere.  Thanks to the tables, it's a bit larger than other dive bars, but totally worth a good, cheap game of snooker, pool, or even mini-golf now that the bar has installed a small course.  Once you add in reasonably priced drinks to go with your playtime, Efes makes for a really fun night out with your mates or even a good first date idea.