There's no place like home. Finding yourself in London, whether you're just there for a visit or living there long-term, you may get a longing for some of the comforts of home—namely the food. It may seem strange for Americans to think of their own food as a something foreign, but in London, it's a unique style as much as French, Italian, or Chinese. And sure, you can find McDonald's, Burger King, or even Krispy Kreme in the city, it doesn't take the place of a good sit-down meal. Here are five of the best places for a taste of home when you're in London.
1. Far Rockaway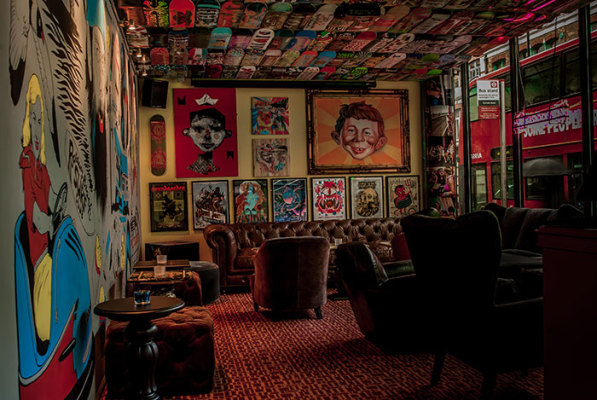 I wrote about this place previously for an interesting pubs and bars article, and I stand by Far Rockaway as a place for great American food. If you're a New Yorker, it's also a great place for you as the interior harkens back to the glory days of Queens' Rockaway Beach resort, including tons of DC and Marvel art on the walls and skateboards hanging from the ceiling. The food is a smorgasbord of burgers, wings, pizza, and ribs with a few originals I wish we had over here, such as mac n cheese spring rolls, basked sweet potato with maple syrup, and chili cheese corn on the cob. The menu rotates, so what you had before may not be on there in a few months.
2. Roadhouse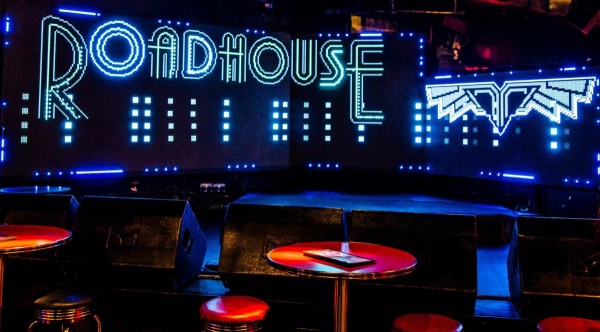 You won't see a Patrick Swayze look alike bouncing out troublemakers, but you will find good food and music at this Covent Garden establishment. The food menu has a combination of standard American fare, Tex-Mex, and Cajun food. For desserts, you can get a New York Vanilla Cheesecake, brownies, or even a sundae. Being a roadhouse, music is also a main feature of the establishment, with regular performances by R&B and blues bands as well as house DJs.
3. The Diner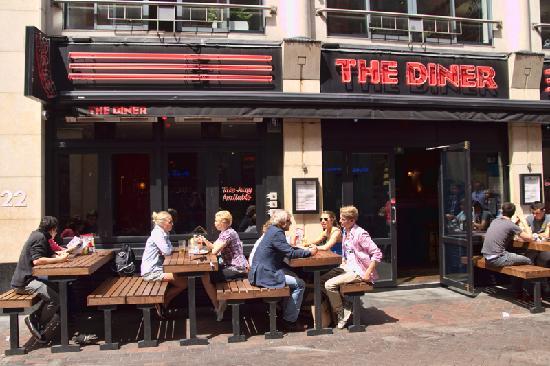 What's more American than a diner? Long counters and booths where you ca get any number of breakfast and grilled classics abound at this multiple-location chain in the city. Of course, neon signs and traditional diner trappings don't take the place of good diner food, but fortunately this place has that in spades. The Diner serves breakfast all day including banana pancakes, brunch burgers, and breakfast burritos as well as blue plate specials such as corn beef hash and steak & eggs. Additionally, you find a number of alcoholic beverages, milkshakes, and alcoholic milkshakes.
4. Sports Bar & Grill/Jetlag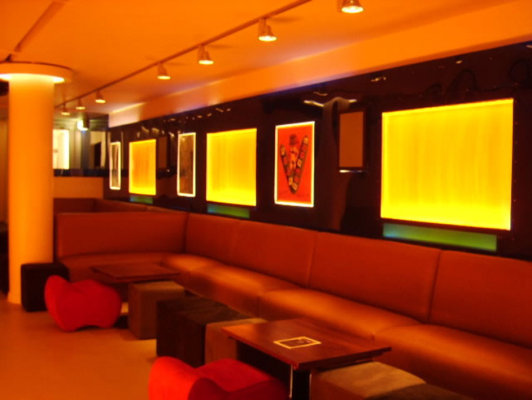 Another chain with multiple locations, this is a place for those who need a NFL, NBA, MLB, or even their FIFA fix. Being London, most of what's on the big Sony tellys is going to be FIFA football, but they do have a tendency to show American football games. The menu is a combination of American and British food, and you can find burgers and wings alongside Welsh lamb burgers and Sunday roast. Jetlag, meanwhile, is a single-location bar the bills itself as the home of American college sports, including NCAA football and basketball games. Food is a bit more on the standard pub grub side, but good luck finding your bowl game at another location in the city.
5. Tequila Tex-Mex
Mexican food is as much a standard for Americans as curry is for Brits. Sometimes, wherever you are, you just want a bit burrito or tacos with some beans and rice, even when you're in London. Tequila Tex-Mex in Notting Hill is a family-owned restaurant that has been around since 2006 and serves just about every Tex-Mex staple, as well as a few interesting additions including wings, ribs, and prawns. Drinks, of course, include margaritas, sangria, and a selection of cocktails with a Mexican influence. Definitely a good place to visit if you have a hankering for quality Tex-Mex.