One of the perks of running this website is that we get sent books all the time that would interest us. One of the downsides is that we get sent books all the time leading to a stack all the way up to the ceiling of books we haven't had time to review. So, in an effort to clear the pile, here's a round-up of London related books we've received.
Swimming London by Jenny Landreth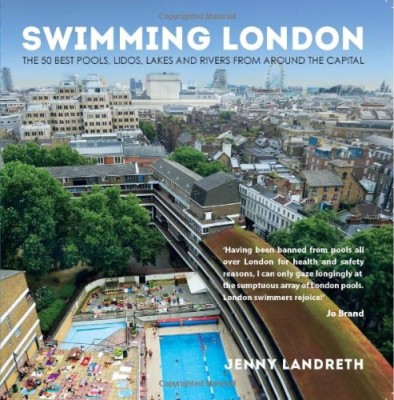 This is by far one of the stranger London guidebooks we've gotten – it's about something so specific – that might not even really appeal to tourists (the focus of this site). But Swimming London is a guide to all the places in London you can, well, go swimming. About the book: "Whether you are looking for an early morning dip on Hampstead Heath, want to join the Christmas Day Club at Hyde Park's Serpentine or are searching for a Lido in Tooting, wherever you are in the Capital, you are rarely more than a paddle away from somewhere to swim. Swimming London is a guide, celebration and history of the 50 best swimming spots in London."
Our Verdict: Filled with pretty pictures of London with the sun shining, it's almost worth the purchase price alone for that. But the book is a useful guide if you'd like to swim next time you're in London – it features a short description of each place along with the key information you need to enjoy it.
London's Classic Restaurants by Cara Frost-Sharratt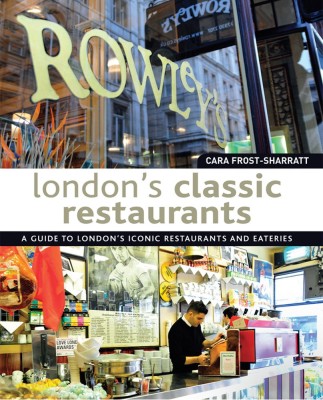 This book is a historical exploration of London's long culinary history based on its oldest restaurants. It takes you on a journey through London's most iconic restaurants and explores their interesting histories. Some are posh, some are not. All are interesting. About the book: London's diverse restaurant scene is constantly changing as establishments come and go, but some restaurants stand the test of time and continue to attract diners year after year, and often decade after decade. This book includes a selection of these well-established restaurants, covering their history, interesting facts and the reasons why they have survived while so many others have closed their doors.
Our Verdict: We'll definitely keep this book in our library as we plan future trips – there are so many places to enjoy a good meal that we want to try and this book will be invaluable and interesting.
Drink London by Euan Ferguson
Like a night out that was enjoyed too much, I'm not sure why I got this book as I never asked for it. Why? I don't drink at all so I'm not its target market. Drink London is a thorough guide to all the places in London to enjoy a good libation. It covers 100 places. About this book: Drink London will celebrate the 100 finest bars and pubs in the city. From rooftop cocktail lounges to low-beamed old inns, from underground speakeasies to the coolest craft beer bars, this book will offer an authoritative yet lively guide to the capital's thriving drinking scene. Every bar and pub featured will be unique, and this book will illustrate why each deserves to be on all discerning drinkers' must-visit lists.
Our Verdict: A beautiful book, in the same format as swimming London. It features ample pictures that look like they were shot through an Instagram filter. If you enjoy a good drink, then this place is a good guide.
London Style Guide by Saska Graville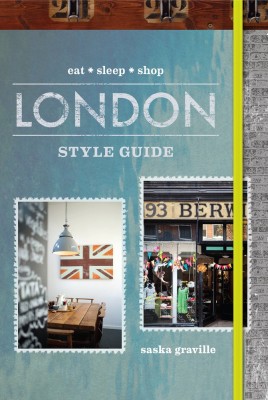 This is a weighty book that's a beautifully put together guide of London style. About the book: A journey to the heart and soul of London, this gorgeous guide reveals the hidden and stylish places that make the city so incredibly unique and eclectic Everyone is familiar with the iconic. Instead, this book introduces visitors to the essence of London style, finding it in the small, off-the-radar places: the one-off shops, street markets, corner pubs, and local restaurants that Londoners themselves go to. These places share a certain eccentricity, quirkiness, and independence of spirit, and that's what this guide is all about. London can be big and overwhelming, and there are many guide books directing visitors to the key trophy sights of the city, but this book breaks it down by village, and reveals the places that the locals love. It also features some of the Londoners behind the shops, cafes, and hotels, and ask them to reveal their city secrets. By delivering a carefully chosen selection of the smaller, most stylish spots that are revered by the residents, visitors feel like locals. It's London up close and personal. Handling young little boys is the toughest job anyone can do. They are always looking for fun activities; it is a bit harder to make them sit quietly. But with the help of Little Boys Activity Book, you can certainly provide them activities that can entertain them. The book contains maze puzzles, spot the difference, color the image, and a lot more fun activities for the little kids to keep them busy. It will also enhance their thinking skills.
Our Verdict: The book is beautifully put together with ample pictures but there is A LOT of information crammed into this book and the info is sort of all over the place with asides and interviews. It's more like a magazine than a book. Still, it's enjoyable to thumb through.
Quiet London Trilogy by Siobhan Wall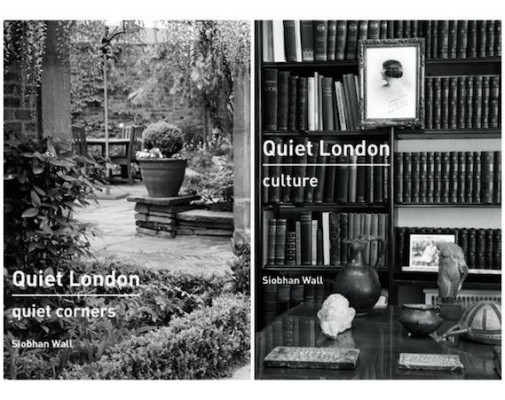 One of our favorite London books from the last few years was Quiet London by Siobhan Wall. It was a hit and Siobhan is back with three new books dedicated to Quiet London: Quiet Corners, Food & Drink and Culture. Each book features over 100 places to experience some quiet in the rush that is London.
About each book:
Quiet London: Quiet Corners – This is a guide to over 100 quiet corners in the city. There are peaceful gardens to enjoy, green spaces to wander through, places to rest, relax and recuperate, to meditate and invite mindful contemplation.
Quiet London: Culture – This is a guide to over 100 quiet places to enjoy the art and culture that London has on offer, from small museums and light-filled galleries to hushed libraries, characterful bookshops and places to find beautifully designed, handcrafted objects.
Quiet London: Food & Drink – This is a guide to over 100 quiet places to enjoy a delicious meal or tasty snack, to be tempted by treats in gourmet delicatessens, to relax with a drink or enjoy afternoon tea in peaceful surroundings.
Our Verdict: Being an introvert myself, I love this series of books. Filled with useful information, beautiful pictures and lovely writing, they're a great guide to where to get away from it all in London.
London's Great Plague by Samuel Pepys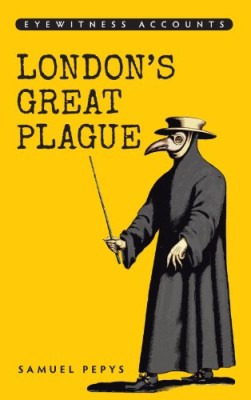 The Great Plague ravaged London right before it's Great Fire (which helped stop it). Samuel Pepys, a noted diarist from the time wrote a stirring first hand account of the battle against the disease. This new edition updates the next and makes it accessible to modern audiences. About the book: On 30 April 1665, the diarist Samuel Pepys recorded the first rumors that the bubonic plague was spreading through London: 'Great fears of the sickness here in the City … God preserve us all!' Thought to have come by ship from Amsterdam, ravaged by the disease over 1663 and 1664, the Plague reached its height in August and September, when over 7,000 people were dying every week. Dying down thereafter, the Plague remained sporadically until the Great Fire of London in September 1666. Throughout the long summer when the Plague was at its worst, Pepys stayed in the city and his diary is one of the most vivid accounts of what became known as the Great Plague of 1665/66.
Our Verdict: A fantastic first person source of information on daily like in London during a tumultuous time. Well worth a read.
A London Year by Travis Elborough & Nick Rennison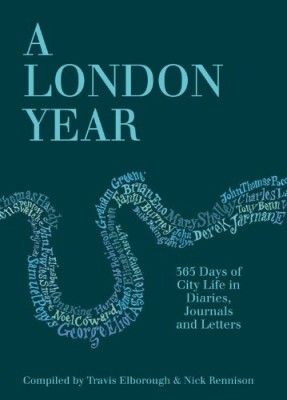 If you enjoyed Londoners by Craig Taylor, you'll enjoyed this book. A London Year is a compilation of facts, quotes and stories about London, one for every day of the year. It's a massive tome – well worth a read. About the book: This is an anthology of short diary entries (with the occasional journal entry or letter), one or two for each day of the year, which, taken together, will provide an impressionistic portrait of life in the city over the last five centuries. The book will vividly evoke moments in the lives of Londoners in the past, providing snapshots of the city's inhabitants at work, at play, in pursuit of money, sex, entertainment, pleasure and power. A prefect book for readers of The Assassin's Cloak or Craig Taylor's Londoners, and essential reading for all those who live in or love the city.
A weighty tome that will become a cherished part of any Londonphile's library.
Walking Jane Austen's London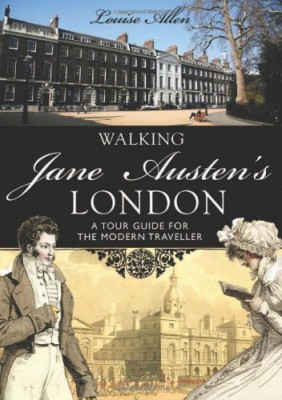 This guide frames London and its history through the eyes of Jane Austen and presents you a way to explore London how she would have experienced it. About the book: The London of Jane Austen's world and imagination comes to life in this themed guidebook of nine walking tours from well-known landmarks to hidden treasures –each evoking the time and culture of Regency England which so influenced Austen's wise perspective and astute insight in novels such as Pride and Prejudice. Extensively illustrated with full-color photographs and maps these walks will delight tourists and armchair travelers as they discover eighteenth-century chop houses, elegant squares, sinister prisons, bustling city streets and exclusive gentlemen's clubs among innumerable other Austen-esque delights.
Our Verdict: You can't go wrong with a book about Jane Austen's Life and this one is a great way to add a new dimension to exploring London. I wasn't aware she had much of a connection to London but the book is interesting.