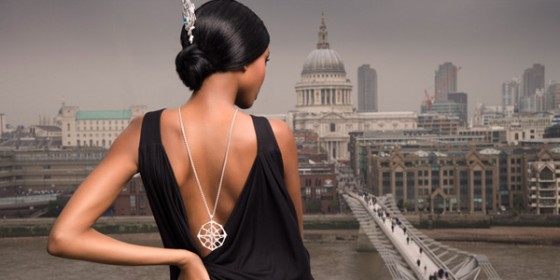 Shopping for jewellery is always the most fun when exploring and traveling for a chance to see something new.  However, knowing where to shop can be tough when unfamiliar with a new area.  This jewellery shopping guide for London will give you a good place to start with a couple of popular areas to shop for jewellery.
The historic Farringdon
In the historic Farringdon area of London is a popular street for jewellers and jewellery fanatics alike called Hatton Garden.  With a large cluster of jewellery shops, over sixty, all within walking distance, the street is a wonderful place to find a diversity of jewellery and other accessories.  Here are a few to look for:
Hatton Garden Jewellers – This jeweller has been designing and manufacturing jewellery for over 25 years in London.  They are one of the leading importers of sea water pearls in the UK and are located at 31 Hatton Garden in London.
Madison Diamond Rings – If you are looking for that perfect wedding ring in London, head on over to 25 Hatton Garden to visit Madison Diamond Rings.  They have a large selection of wedding rings, half eternity rings, diamond earrings, and more that are made in their own workshop.
Rennie & Co. – This relatively young jewellery company was started in 1995 with an emphasis on handcrafted quality and unique designs.  Rennie & Co. seeks to craft every piece with a mix of modern technology and traditional methods to create something that you can't find in a mass produced piece.
Mayfair in London
Mayfair is another great place to visit when travelling through London shopping for jewellery.  Many of the stores are upscale with really high quality jewellery, but you will get what you pay for.  Here are a few places to check out if you go through Mayfair:
Hancocks & Co. Ltd – If you are a person that loves antique and vintage jewellery, then visit Hancocks & Co.  The 150 year old business has earned a reputation for quality that gained the attention of royalty.  Queen Victoria made Hancocks the sole maker of the Victoria Cross in 1856 which continues even today.
Nude Jewellery – With a rather provocative name, the jewellery store has a large selection of contemporary jewellery that comes from local as well as national and international designers.  With a strong pride in providing unique masterpieces, the store also provides a custom jewellery service to make your dream ring into a reality.
Ingle & Rhode – Ingle & Rhode is a bespoke jeweller that specialises in ethically produced engagement and wedding rings.  They use conflict free diamonds and fair trade gold that can be traced back to the source.
Bulgari – The 130 year old famous Italian jeweller Bulgari has a location in Mayfair, London at 168 New Bond Street.  This is a must see if you are a fan of Italian style jewellery with influences from Greek and Roman art.  This store has a nice blend of ancient, classic, and contemporary influences.
There are so many more jewellery shops in London than named here from big names to local dealers.  The most important thing is to just see the great diversity of shops yourself while focusing on a few key popular areas.