Tea, the classic staple of British beverages. Whether one enjoys a cuppa for breakfast, to relax, or while enjoying a traditional afternoon tea meal, it is a drink full of flavor and culture. When traveling in London or new to the city, you may want to take the opportunity to branch out from your local grocery shop for tea and try one of the metropolis' many excellent tea shops. From shops full of history to ones with many varied selections, you are guaranteed to find something new and enjoyable in your next cup.
1. Twinings – The Strand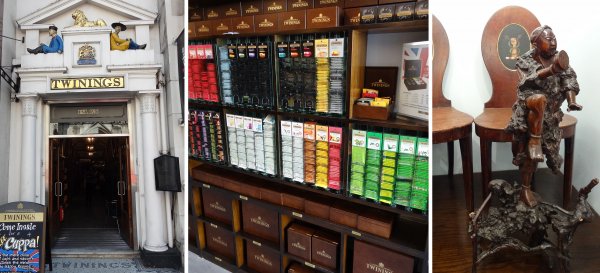 First on the list is Twining's.  Why?  Because it's the first tea room ever established in London. Thomas Twining established the tea room at No. 216 Strand in 1706 and you can still find it there today. In another first, at the time it opened, women were not allowed in London's coffee houses, but Twining's was open to everyone. Today, the tea room continues to sell tea for you to enjoy on premises or to take home, and there is also a small museum dedicated to the company's success. While you can certainly buy Twinings at the grocery shop, you may find something new to enjoy while you bask in history.
2. East India Company – Soho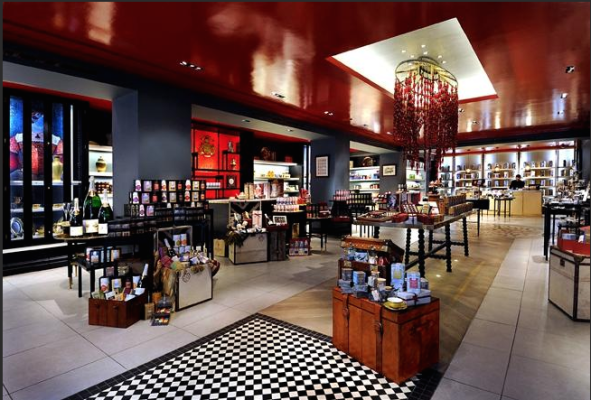 For a bit more history, it doesn't go much farther than the East India Company. The original EIC was founded in 1600 and was one of the first publicly-traded companies in the world. It dissolved in 1875, but 135 years later, Indian businessman Sanjiv Mehta opened a new incarnation in Soho to serve all kinds of gourmet tastes—including tea. The shop is stocked with around 350 different luxury products such as chocolate, spices, mustards, and 100 varieties of tea. If you can't make it to the flagship shop, you can also purchase their products online.
3. Yumchaa – Soho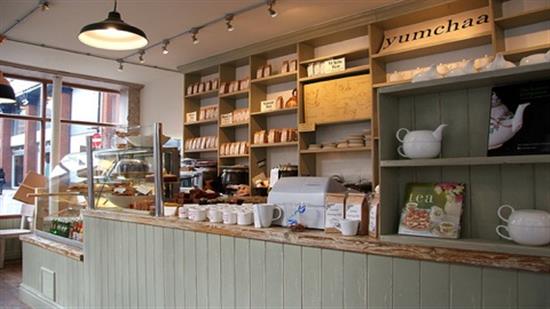 Another Soho tea shop (with additional locations in Camden and Google Street), you won't find any tea bags at Yumchaa. The shop believes whole-heartedly in loose leaf tea and that the factors for a great cuppa are "the leaf, the water, and the freedom for the two to mingle." The shop is full of handcrafted blends and addition to classic favorites, offers interesting twists such as Chai Red, Raspberry Vanilla, Berry Berry Nice, and Chilli Chilli Bang Bang. If you want to try something new and different, Yumchaa will show you how tasty its teas can be.
4. Postcard Teas – Marylebone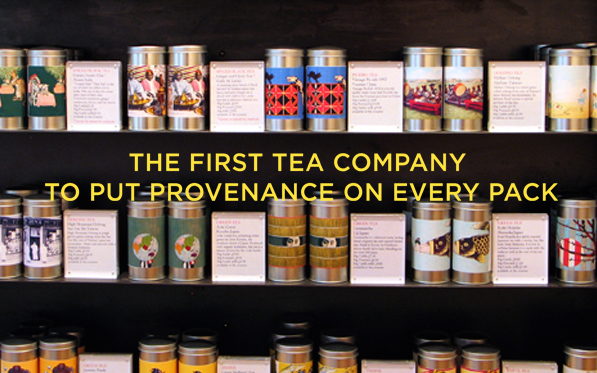 Owner Timothy d'Offay prides himself on traveling the world to find the best teas for his London shop. The shop loves to pride itself in being the only one to reveal the origin of its teas, listing every tin with the maker or estate's name and the place of production. The shop's name comes from one of its unique features, in which customers can send their friends tea by posting a packet in the shop's own red postbox. Get some for yourself and send some more to your mates back home.
5. Tea Palace – Walham Green
With a name like Tea Palace, you can believe that this shop is royalty. Matching the colors of its façade, each Tea Palace's slections comes in purple tin caddies. In addition to a variety of gifts, Tea Palace creates its own variety of blends, including ones for special occasions. While a Google search will tell you that the shop is permanently closed, that only applies to the original location in Covent Garden, and the shop currently operates out of 9a-9b in Imperial Studios on Imperial Road.