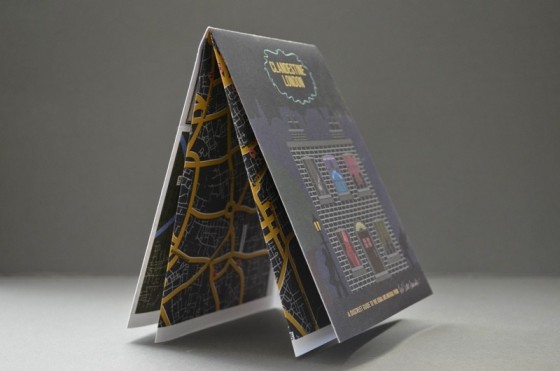 If you're looking for somewhere in London to arrange a secret liaison or if you're writing a story that needs inspiration for a secret meeting place – then check out the latest map from designer Herb Lester.
From their description:
The desire to see and be seen is not shared by all. For those who prefer to conduct business away from prying eyes, this map is for you.

We list 31 places with hidden alcoves and easy exits, neglected restaurants, unreconstructed wine bars, ancient pubs and even natural isolation. In these locations discretion is assured, it's entirely up to you to decide how you make use of that.

The map is designed and illustrated by New Future Graphic. It is A3 (297x420mm) folded to A6 (105x148mm), and litho printed in England on recycled paper.
It only costs £3 and you can buy it here. They also have several other awesome London maps that you can buy in a reasonably priced set for £18.
More info here.