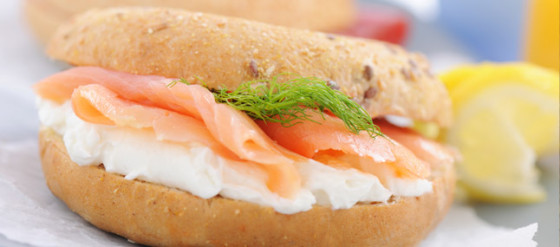 London is awash with great dining, whether you're a fan of the mighty steak or a vegan platter. It's also a city where everyone is always busy, has too little time, and is always rushing from one place to the next trying to get through that 'to do' list. Deal sites like Deal Zippy always list loads of attractive restaurant discount vouchers for the capital but what about when you're short on time? Making the best of all the dining London has to offer under those circumstances isn't always easy to do, but here are some fast eats that won't cost a fortune that you can devour in ten minutes flat:
1. Bánh Mì Bay – Bloomsbury. This little Vietnamese restaurant seems far from the cluster of its ilk on Kingsland Road in east London but provides a welcome distraction to all the chain lunch stops in the Bloomsbury area. This place has become legendary for its baguettes – a combination of its Franco-Viet heritage, the banh mi is a soft baguette filled with chilli, coriander, pickled carrot, cucumber and a choice of beef, chicken or spicy pork (www.banhmibay.co.uk).
2. Princi – Soho. Most people can't walk past Princi without staring in through the window at the wonderful array of baked goods inside. Pizzas, salads and filled foccacias are the fastest and tastiest options on the menu (www.princi.co.uk).
3. Necco – Clerkenwell. Sushi, bento boxes and delicious donburi are the order of the day at Necco, with prices starting at just £4.80. Finish off with a Ma-Cha latte and a slice of tea-scented tiramisu and you'll having a satisfying lunch for a very fair price (www.necco.co.uk).
4. Chicken Shop – Kentish Town. The concept is simple – chicken, fries, slaw, corn and smoky BBQ sauce, but at the Chicken Shop it's been given a hipster makeover whilst still retaining fast service and a mouthwateringly low price (www.chickenshop.com/).
5. Moo! – Whitechapel. Moo! has brought the magnificent concept of the lomito to London – a piece of Argentinean rump in a ciabatta sandwich with ham, mozzarella, egg and salad. Starting at £5, these delicious delicacies won't last more than five minutes once you've got your hands on one (www.moogrill.co.uk).
6. Big Apple Hot Dogs – Old Street. The trend for street food has gathered pace in London in recent years and Big Apple is one of the stands that has managed to maintain a stellar reputation for proper, locally made frankfurters. Eaten with onions fried in butter and thyme, sauerkraut and pickled cucumbers there's nothing like it for a quick tasty fix. (http://www.bigapplehotdogs.com).
7. Borough Market – Borough. It's London's oldest market and one of the best places in the city to fill up on mouthwatering treats in less than the time it takes to walk around it. Cheeses, hams, barbecued-meat rolls, olives and cakes are just some of the delicacies to indulge in to whatever limit your budget allows (www.boroughmarket.org.uk).
8. Arancini Factory – Kentish Town. Arancini are the spicy fried risotto balls of Italian origin and here they are available in original or mushroom and courgette. Enjoy wrapped in a tortilla or simply on their own hot from the fryer. (www.arancinibrothers.com).
9. Shutterbug – Shoreditch. Shutterbug combines the possibly-never-before-tried concept of cocktails and pancakes with fillings like goats cheese, red peppers and spinach. It's open late and the cocktails are heavy hitting and reasonably priced too (http://www.shutterbug-london.com).
10. Beigel Bake – Brick Lane. It's a London institution, whether it's lunchtime on a Tuesday or in the early hours of Saturday morning, these bagels are some of the best you will find. Expect to pay £1.60 for a fresh bagel stuffed with smoked salmon and cream cheese – at that price and fresh from the oven you really can't go wrong.
So, if you're dining in a hurry and you don't want to pay a fortune for it these are ten of your best London options. Steer clear of all the regular, disappointing chains and try out a fresh bagel, genuine frankfurter or Vietnamese baguette instead.