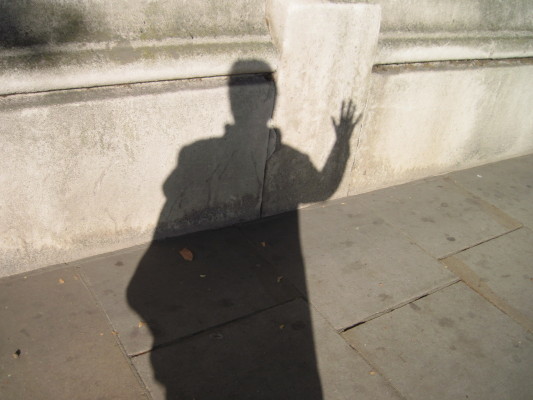 A solo trip to London gives you a new perspective on the world's greatest city. Whether you've been there before with family, on a group tour, or never been at all, traveling by yourself can be an exciting way to really experience the city. Going solo allows you to venture off the usual tourist route, to experience things at your own pace, to see more and do more.
Traveling alone is not always easy, and it's not for everyone, because you have to make all the decisions, including telling yourself to stop and take a rest. But it can be a rewarding adventure. These tips are designed to help you make the most out of your days in London whether you are on a week-long vacation or on your own for a day or two in the city. As with any solo adventure, be safe, be smart, make sure someone back home has your itinerary (just in case), check in with the folks back home when you arrive, and then go enjoy yourself. Here are 10 suggestions to get you started on planning and getting the most out of your solo trip to London.
1) Pre-plan
Do your research. You're an Anglophile, so you've been compiling a list of the things you want to see…places you've read about in a novel or seen in a movie. As you compile your list you might even discover a theme starting to emerge and you can build on that. Decide what time of year you want to go. Every season has its charm. For me, November is an ideal time to visit London. Good weather, few tourists, lower rates, flowers still blooming, and the holiday season is just beginning. Before you decide, check an online London events calendar so you can include a special event in your trip. Where else in the world would you be able to celebrate Guy Fawkes Day or thrill to the military pageantry of the queen's official birthday? Be aware of bank holidays (usually a Monday) when some places will be closed, or mid-term school holidays, when the city can be especially crowded with tourists. If pre-planning sounds too much like work, consider how much you'll appreciate your homework when you wake up in London feeling confident about what you'll be doing that day!
2) Schedule your days
Make a day-by-day itinerary. Write it down with addresses and details. This lets you avoid the disappointment of arriving somewhere to find that it isn't open that day! Group that day's to-see /to-do items together within a general area so you can maximize your time and energy. For example, if your list of things to see includes a visit the British Museum and Charles Dickens's house, see them on the same day, as they're within walking distance. All that being said, stay flexible and pace yourself. It's only you that you have to please! If possible, schedule a weekend into your visit. Saturday morning is the day to go to Portobello Market in Notting Hill or to eat your way through Borough Market in Southwark. Enjoy a slower-paced Sunday. Take a walk through St. James's Park, or attend a service at St. Paul's Cathedral or Westminster Abbey and experience them as the houses of worship that they are, instead of tourist destinations. Have a schedule and make sure you allow yourself to take advantage of opportunities. Also take some time to just sit and watch London live.
3) Build in planned events
Give your days some structure with scheduled events. This might be a play, a concert, or a reserved viewing time for a museum or galley exhibition. Reserve you tickets online for pick up when you arrive. Another way to add structure is by taking a walking tour. The tour company, London Walks®, offers walking tours of approximately 1-1/2 to 2 hours in length that are devoted to specific topics, including some evening pub walks. Most tours are offered on two different days during the week and no reservation is required. You just meet the guide at the appointed spot, pay a small fee and off you go. Walking tours are a good way to see a part of the city you might never go and to meet people from around the world who share your interests in London. A short tour can be a good cure for a twinge of loneliness. It's always good to keep a tour company's brochure with you so you can take advantage of a tour if you find yourself in the area with some extra time.
4) Choose your home base
Decide where you want to "live" during your stay. London is a city of neighborhoods, so find a hotel in one that suits your needs. In addition to price, consider what's important to you: security, a central location, amenities? For a stay of a week or longer you might want to consider a short-stay apartment or a smaller neighborhood hotel. This will become your home in London, so look for something with convenient access to public transportation and lots of eating options nearby. Tour the area on Google Maps. My hotel choice is always close to the Tube, a bit off the main thoroughfare, small, and with a grocery store just around the corner.
5) Dress business casual
London is a working city. Dress like you're on your way back to the office and you'll be properly dressed for any situation. And, you'll get better service. Yes, this works! Dress for comfort with a bit of flair. London is also a stylish city. Pull together some basic, interchangeable pieces (think layers for the weather and for versatility), good walking shoes (not athletic shoes), and make a wardrobe list for each day. Having a list allows you to think through your choices and pack the bare minimum with the maximum convenience. Again, less travel stress on you!
6) Get going!
Buy an Oyster card travelcard for getting around on public transportation! Do it. You'll save time, money and frustration. Some Tube stations don't have attendants and some bus routes no longer accept cash payment for fares. Arm yourself with a good street map in book form. This is indispensable for both pre-planning and exploring after you arrive. My recommendation is The London Mapguide published by Penguin. Why a map book instead of your trusty smartphone? Because your phone will get you from point to point, but wandering lets you see more. Get your face out of the screen, look around, you're in London!  Familiarize yourself with the Tube map and learn some basic bus routes and you're good to go. Also, London is an extremely walkable city and it is sometimes faster to walk than to take the Tube. If you're new to London, take a bus tour to get orientated. It's a useful thing to do on arrival day when you're a bit jet-lagged.
7) Live on a cash basis
London is pricey. When you're trying to figure out the conversion rate and have the convenience of using a debit card, it is easy to go over budget. For me at least, cash gives me better control over my spending. Only bigger purchases go on the credit card and the debit card is reserved for cash withdrawals. VISA and MasterCard are the credit cards of choice in London. Remember to notify your issuing credit card company or bank that you'll be using your debit and credit card in the UK before you go! Get enough "walking around" cash for two or three days at a time from an ATM instead of using your debit card for everyday expenses. Your debit card should work at any ATM without a problem. And ATMs are everywhere, so stick with a major financial institution like NatWest, Barclays or HSBC. There are no additional fees at most ATMs in train stations, but your bank may charge a hefty fee for each transaction. You already know this, but it bears repeating: Don't put your money or bank cards all in one place, like your wallet.
8) Plan a day trip outside the city
City life and traveling alone can wear you down. Recharge mid-trip by getting out of the city for a day. There are numerous tour companies offering day trips to places like Stonehenge, Stratford-on-Avon, Oxford, or Bath. Or go by yourself by train or motor coach and wander on your own. Leave in the morning and you can be back in London for tea. Traveling outside of London is fairly easy with an efficient railway system linking many towns. Take a trip to the countryside, even if it is just a visit to the rolling hills of Hampstead Heath, a trip to Hampton Court, or taking a water taxi (not the tourist river tour) to Greenwich for the day. It's a great refresher.
9) Eat cheap
You can eat cheap without ever setting foot in an American burger chain. Plus, going solo you won't feel compelled to have a sit-down meal three times a day. Eat when you want, where you want. London has lots of affordable dining options. The Café in the Crypt at St Martin's in the Fields is my go-to place for lunch or tea when I'm near Trafalgar Square. Many places have take away (carry out) and most grocery stores offer prepared foods to go. Stake out the local pub and eat at the bar. Dine at a museum café. Make lunch your big meal of the day and you'll save money. Buy fresh fruit at a street market and some snacks from a grocer or chemist for your hotel room and you're all set. Most hotel rooms will have an electric kettle for heating water. Travel with your favorite tea and some packets of gourmet instant coffee for a quick start to a busy day.
10) Give yourself a catch-up day
While in London you'll undoubtedly discover new places you want to visit. Write them down, including the address. Toward the end of your trip give yourself a day (or maybe two) to do the things you've added to your list. By this point in your trip you'll know what state your travel budget's in, so this is the time to shop or to splurge, perhaps on dinner at that elegant restaurant you spotted. Wasn't Simpson's in the Strand Sherlock Holmes's favorite place to dine?
Here's a bonus tip – Make a list of things to do NEXT time
Once is never enough. London has always been a fascinating, vibrant, multi-cultural city. It is rich in history, literature, architecture, art, culture, music, food. It sets trends, it changes, and yet some things never change. Once you've experienced it, you want more. Go back, alone or with someone, and experience London again.
J.C. Warrington is a writer and avid solo traveler living in Richmond, Virginia.
PHOTOS by J.C. Warrington