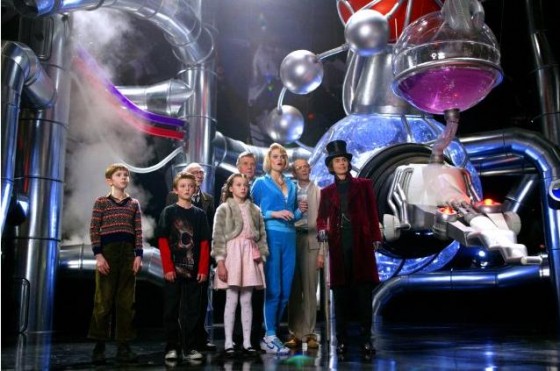 News has come out the a new version of Charlie and the Chocolate Factory adapted for the stage will make it's way to the London Palladium Theatre in London's West End.
According to the BBC:
Sam Mendes will direct the show, which will have its world premiere on 23 June 2013 at the London Palladium.

Dahl's 1964 book tells of a poor young boy who wins the chance to explore a magical sweet factory.

It is not yet known who will play the factory's eccentric owner Willy Wonka, previously played on film by Gene Wilder in 1971 and Johnny Depp in 2005.
Warner Bros are behind the new musical adaptation, along with producer Kevin McCormick and Mendes' Neal Street Productions.

Songs for the show will be written by Mark Shaiman and Scott Wittman, the Tony-winning team behind the musical Hairspray and US TV series Smash.

Scottish playwright David Greig is writing the script, while Peter Darling – a recent Olivier winner for his work on Matilda the Musical – will provide the choreography.
Tickets go on sale in October 2012.