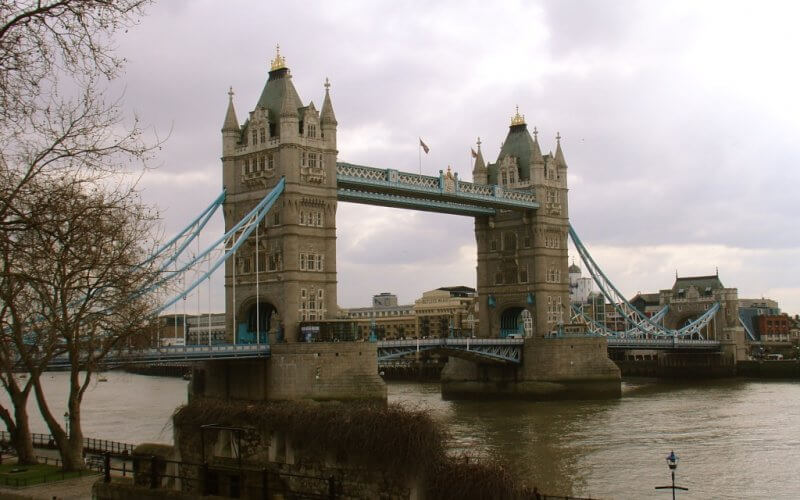 We've all heard an urban legend or two in our time.  Whether it's alligators in the sewer or something almost believable, rumors somehow persist in any city and turn into urban legends.  Some have a bit of truth to them, while others are entirely fabricated.  Even London is not immune to urban legends and has many of its own wild tales, and we have five of them to share with you.  From mythical creatures to almost true scenarios, enjoy these urban legends and let us know some of your own favorite urban legends from London and other places.
Spring-Heeled Jack
This urban legend got its start in 1837 with the first reported sighting, a supposed demon attacked a young woman with its claws, tearing at her clothes before her cries for help caused it to flee.  Spring-Heeled Jack, as he came to be known, with a figure that supposedly terrorized London for decades, an inhuman creature with a perchance for leaping and, depending on the account, bearing horns, wings, fangs, breathing fire, and leaping over fences and even buildings to escape.  Of course, no evidence exists that Spring-Heeled Jack was ever real, and stories were likely the result of mass hysteria and copycat pranksters.
No Roads in the City of London
This one can seem quite ludicrous since there are definitely roads throughout the city of London, but this one has a grain of truth to it, one that depends heavily on a technicality.  You see, well before the word "road" entered the English lexicon, plenty of the City of London's streets were already named.  As such, there were plenty of alleys, lanes, streets, squares, and so on, but none with the suffix "road".  This changed in 1994 when boundary changes put part of Goswell Road in the City's square mile.  So while it's no longer true, it certainly used to be.
Wild Parakeets of Jimi Hendrix
Jimi Hendrix achieved his fame in London long before he became a star in the United States, and one particular urban legend comes as a result of his time in the city.  Today about 60,000 wild parakeets live in Southwest London, and as they're non-migratory and non-native, the theory is that someone's pets got loose and began breeding.  Somehow, this theory got attached to Hendrix, who owned a flat in Mayfair in the 1960s.  However, while Hendrix did own a pair of parakeets, the likes of which are seen in London today, the Royal Society for the Protection of Birds believes it's impossible that the entire current population were fathered by his pets.
Tower Bridge Sold to an American
This is another urban legend that has a grain of truth to it, though it gets a key detail wrong.  The reality is that, in 1968, American millionaire Robert P McCulloch bought the old London Bridge as it was set to be replaced with the current bridge.  He then had the bridge broken down, shipped, and rebuilt in Lake Havasu City, Arizona.  Somehow a rumor got started that McCulloch thought he was buying Tower Bridge, though London Bridge was always his intended purchase. You can still visit the bridge in Arizona today!
Hitler's London Headquarters
It's well-known that Hitler had his armies aimed at London during World War II, but his Operation: Sea Lion never came to pass, thanks to the RAF's success in the Battle of Britain.  It's long been believed that the Fuhrer had picked out the Art Deco Du Cane Court for his London headquarters and home, though there isn't any evidence to support this.  It's possible the rumor may have started from the fact that the building survived some of the worst bombings during the Blitz while other parts of Balham weren't so lucky.