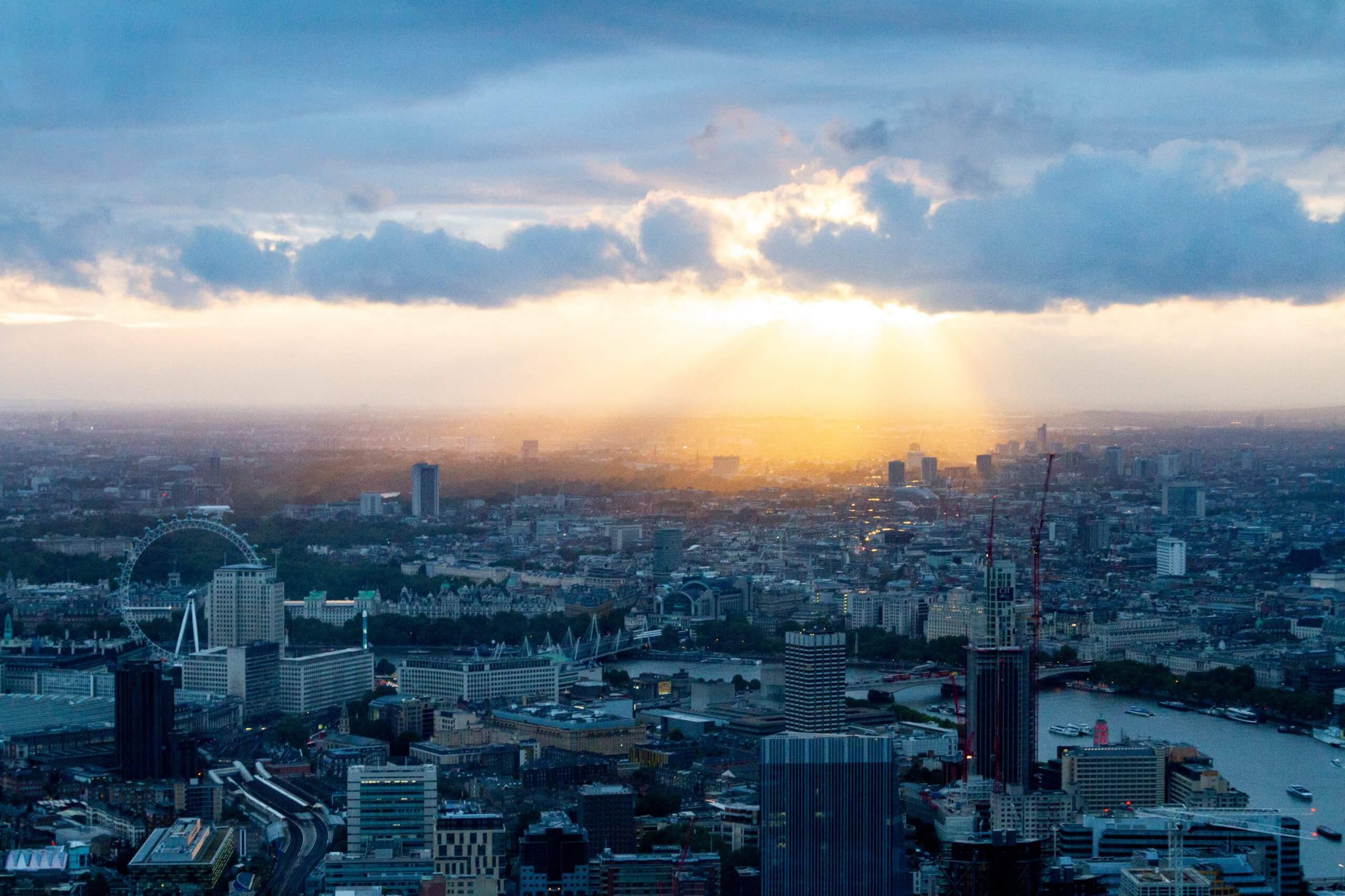 You don't have to be from London to make it as an actor, but it certainly helps.  From the release of Star Wars:  A New Hope in 1977 up to 2019's The Rise of Skywalker, more franchise actors came from London than any other place in Britain.  We've outlined ten of these actors below with a little bit about what part of London they're from and the part they played.  If you think we left someone out, you can share that with us in the comments.  You can also let us know your favorite Star Wars films, shows, and characters. 
Terence Stamp
Terence Stamp was born on July 22, 1938 in Stepney and lived through the London Blitz as a child before his family moved to Plaistow post-war.  Starting his career in the early 60s, Stamp is perhaps best remembered for playing General Zod in Superman II.  He entered the Star Wars universe in 1999 as Chancellor Valorem.   
Alec Guinness
Alec Guinness is one of the most prolific actors in the Star Wars universe, known not only for his role as Obi-Wan Kenobi in the original trilogy, but also for films such as The Ladykillers, Bridge on the River Kwai, and the original adaptation of Tinker Tailor Soldier Spy.  Guinness was born in Maida Vale in 1914, and the gravitas he brought to the role helped to make Kenobi one of the most memorable characters in the franchise.
John Boyega
One of the heroes of the sequel trilogy, John Boyega was born John Adedayo Bamidele Adegboyega in 1992 in Camberwell and grew up in Peckham. His first major role came in 2011 when he played Moses in the urban sci-fi alien invasion film Attack the Block. Only three years later, he would join the cast of Star Wars: The Force Awakens as Finn, a former stormtrooper who joins the Resistance.
Sally Hawkins
Now this is a "blink and you'll miss it" inclusion of someone who's pretty well-known now.  Sally Hawkins was born in Dulwich in 1976 and attended the Royal Academy of Dramatic Arts.  While still a student at RADA, he served as an extra in Star Wars:  The Phantom Menace.  Today she's known for a steady string of hit films, including the recent Godzilla franchise, the two Paddington films, and The Shape of Water.
Julian Glover
Julian Glover is one of those actors that could personify Hollywood's tendency to cast Brits as villains. Glover was born in Hampstead in 1935 and early in his career became familiar with sci-fi through roles in The Quartermass Experiment and Doctor Who. His time as a villain began in 1980 when he played General Veers in The Empire Strikes Back, which was followed by Bond baddie Aristotle Kristatos in For Your Eyes Only, and then American Nazi Walter Donovan in Indiana Jones and the Last Crusade.
Danny Sapani
Danny Sapani was born in London in 1970 to Ghanian parents and grew up in Hackney. He got his start as an actor in 1992 and has held numerous roles in film and television both in the UK and India. He entered the Star Wars franchise with 2017's The Last Jedi, in which he played a Resistance starship pilot killed as the fleet attempted to evade the First Order. He can most recently be seen as Captain Jacob Keyes in Paramount+'s Halo series.
Christopher Lee
Certainly, an actor that needs to introduction, Christopher Lee has had a prolific career across numerous franchises from Hammer Horror to Lord of the Rings.  He was born in Belgravia in 1922 and had quite the career as a real-life spy during World War II before his acting career took off post-war.  In Star Wars, he's best known for playing the Sith apprentice Count Dooku in Attack of the Clones and Revenge of the Sith. 
Peter Mayhew
While you never heard his voice in Star Wars, for years, Peter Mayhew was the actor in the Chewbacca costume. Mayhew was born in Barnes in the London Borough of Richmond upon Thames in 1944. Mayhew came to the franchise after actor David Prowse opted to play Darth Vader instead of the Wookie co-pilot to Han Solo. He remained in the role for every live-action appearance until he retired after The Force Awakens, turning the part over to Joonas Suotamo.
Daisy Ridley
Another of our new heroes from the sequel trilogy, Daisy Ridley was born in 1992 in Westminster, then grew up in Maida Vale.  Prior to her casting in Star Wars:  The Force Awakens as Rey, Ridley had a number of television roles, but Star Wars proved to be her big breakthrough and has led to other prominent roles in films such as Murder on the Orient Express.
Andy Serkis
The man behind the mo-cap, Andy Serkis has been almost as well-known for characters that were CGI'd as for her natural appearance. Born in Ruislip in 1964, Serkis began acting in 1984 but didn't achieve international fame until he played Gollum in the Lord of the Rings trilogy. This led to similar motion-capture roles in King Kong and the Planet of the Apes franchise. He's also been seen without CGI in films such as Burke and Hare, Avengers: Age of Ultron, Sex and Drugs and Rock n' Roll, and most recently in The Batman. For Star Wars, he entered the universe as Supreme Leader Snoke in The Force Awakens until his demise in The Last Jedi, before being revealed as a puppet clone of Emperor Palpatine in The Rise of Skywalker.