Lemn Sissay, the official poet of the 2012 London Olympics, has been awarded the Freedom of the City of London.
The writer and broadcaster, who was made an OBE in the 2021 Birthday Honours for services to literature and charity, was honored during a ceremony at Guildhall on Friday.
One of the City of London's ancient traditions, the Freedom is believed to have begun in 1237 and originally enabled recipients to carry out their trade.
He said: "I am over the moon to be awarded the Freedom of the City of London.
"It gives me great joy to be recognized by the great city which I live in, and I love, and which has been such an inspiration to me.
"It all feels like a wonderful dream, or from a storybook."
Sissay was born in May 1967 to an Ethiopian mother shortly after she moved to England to study.
He was later taken into long-term foster care in Wigan.
Sissay came to national attention in 1988 at the age of 21 with his second book of poetry, Tender Fingers In A Clenched Fist.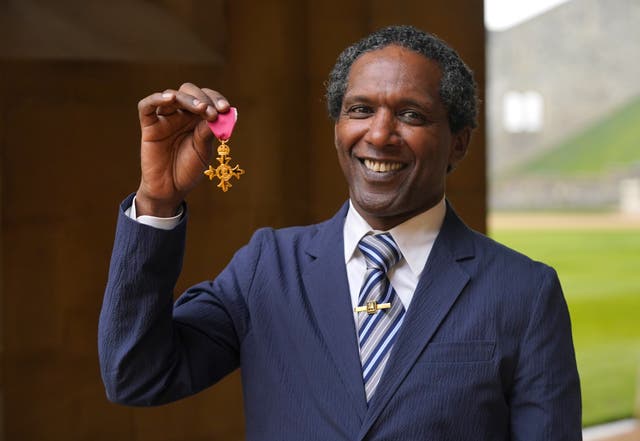 In 1995, he made a BBC documentary, Internal Flight, about his life.
His one-man show, Something Dark, was adapted for BBC Radio Three in 2006, winning the UK Commission for Racial Equality's Race in the Media Award.
Sissay also won the 2019 PEN Pinter Prize and is chancellor of the University of Manchester.
Chairwoman of the City of London Corporation's culture, heritage and libraries committee, Wendy Hyde, said: "Lemn is an internationally-renowned writer and broadcaster and this award celebrates his compelling contribution to the capital.
"We are delighted to award Lemn his Freedom in recognition of his inspirational work."