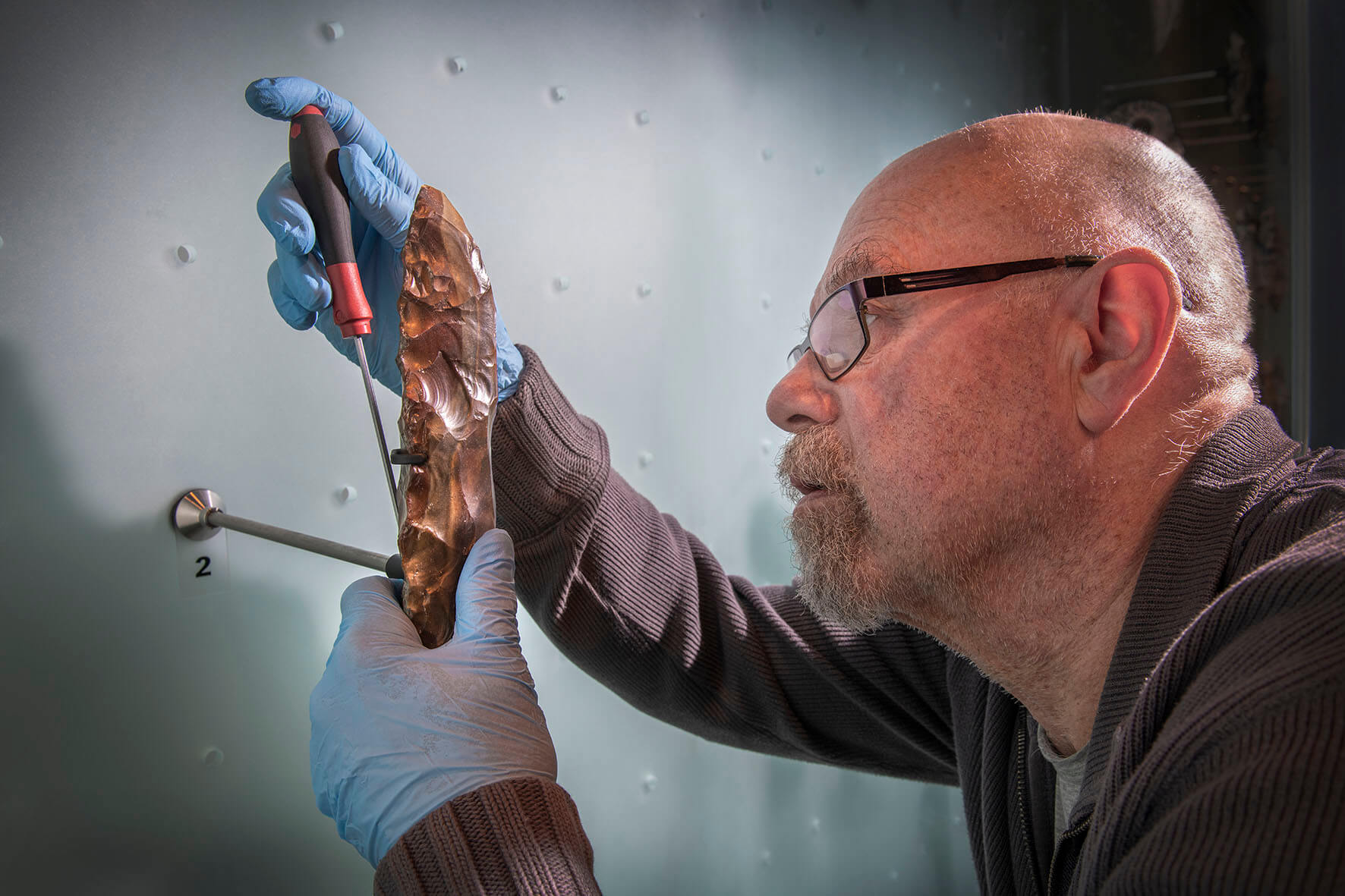 A prehistoric flint tranchet adze has become the first item to be removed from display at the Museum of London, following the closure of its London Wall site in December 2022.
It marks the beginning of a 2 year process to remove 10,000 objects from its galleries as the museum prepares to move to a new home in West Smithfield.
In use 10,000 years ago, the Mesolithic adze is a wood-working tool used to fell trees and shape wood to make tools, shelters and boats. A long-term loan from the Layton Collection, it dates back to a time when Greater London was covered in woodlands and a landbridge connected Britain with Europe.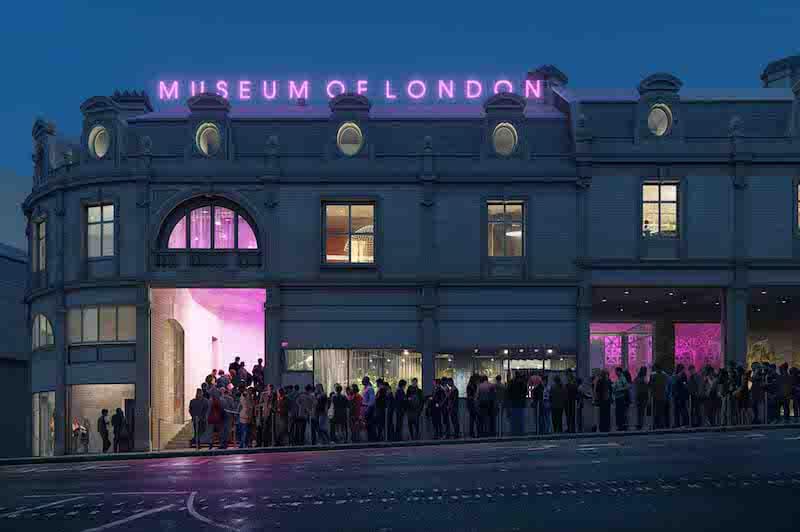 The process of de-installing items began in January and will see the museum barcode, audit, digitize and pack up each object individually. Items range from small, delicate archaeological glass to the large-scale objects like the 2012 Olympic Cauldron, Selfridges lift, and Victorian Walk.    
The Museum of London in West Smithfield will host a festival curated by Londoners in 2025 ahead of opening under a new name: The London Museum in 2026. The Museum of London Docklands remains open to visitors and celebrates its 20th anniversary in 2023.