Sherlock Holmes is a London icon so it is fitting that this exhibition is at the Museum of London.
'The man who lived and will never die' is based on a similar observation made by Orson Welles in 1938.
© Museum of London
This is the most comprehensive exhibition about the world's most famous fictional consulting detective in over 60 years. (There was a public display about Sherlock Holmes during the 1951 Festival of Britain.)
Sherlock Holmes was created by Scottish author and physician Sir Arthur Conan Doyle in 1887 and the London locations are an important characteristic of the stories. For many, Sherlock Holmes is both real and imaginary. He has a fictional address at 221B Baker Street but it is on a real London street.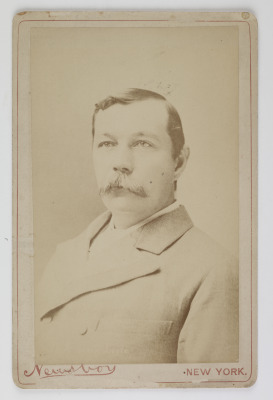 Sherlock Holmes was based on Dr Joseph Bell, one of Conan Doyle's tutors at Edinburgh University, who had remarkable observational skills.
The Exhibition
This well-designed exhibition has the coolest entrance. As you go through the bookcase there are film posters and screens showing old scenes of London.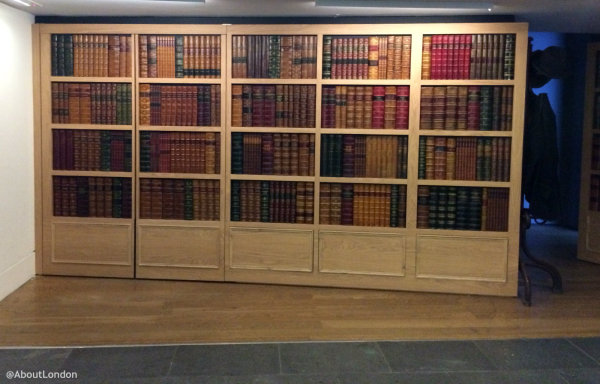 There are five main traits dealt with throughout the exhibition:
Holmes the mastermind
the forensic scientist
the Bohemian soul
the model Englishman
the master of disguise
In the Genesis section there are restored Sidney Paget drawings and Edgar Allan Poe manuscripts as he developed this genre of detective stories in 1841 with The Murders in the Rue Morgue.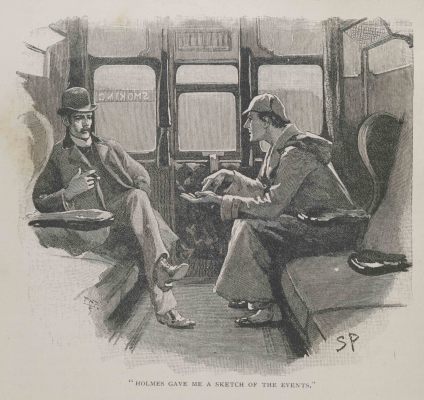 There are some listening posts where you can hear a 1930 interview with Sir Arthur Conan Doyle, and his original notebook where he sketched out story ideas. He used this notebook between 1885 and 1889 and refers to "Sherrinford Holmes" and "Ormond Sacker" the original names for Sherlock Holmes and John Watson.
London features highly in this exhibition, as expected. There are some wonderful old maps on display as Conan Doyle used the Post Office Directory and its maps to locate Holmes around London. There are pins and string on some maps to show the routes, with new speeded-up video footage along the same journeys.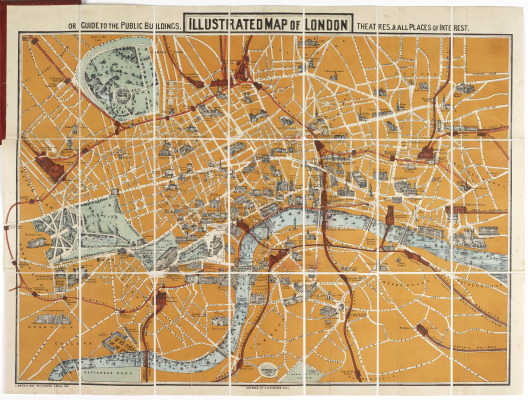 There are walls of old photographs and prints of the London locations mentioned in the books. And a section about the London fog/smog that has influenced artists including James McNeill Whistler and Claude Monet – both artists have work on display here.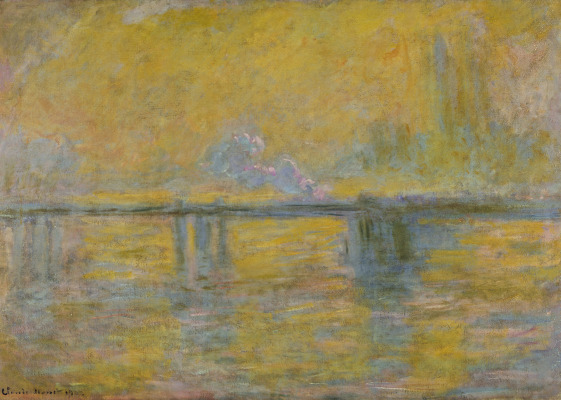 Holmes describes his mind as a 'racing engine tearing itself to pieces' and a section on Trains and Suburbs look at more locations from the stories. A display of postcards from 1902-10 show communication at the time. One, apparently, has a Sherlockian relevance but I couldn't work it out.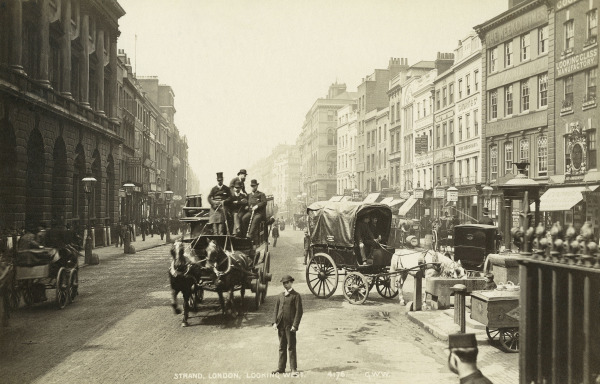 The final room looks at today's fascination with Sherlock Holmes and the longevity of Conan Doyle's creation. Do note, Sherlock does not grow older in any of the 56 stories.
Conan Doyle didn't want Sherlock to become immortal. He killed him off on 1893 but felt he had to bring him back in 1901 for his most famous story: The Hound of the Baskervilles.
There are plenty of references to the BBC Sherlock TV series and lots of props and clues to the analytical mind of Holmes.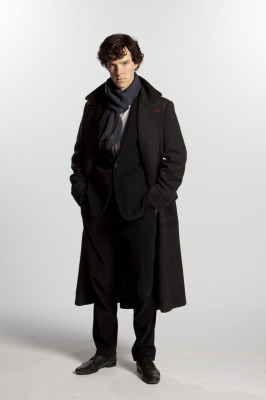 As The Telegraph reported "this is a show which proves: "The world is full of obvious things which nobody by any chance ever observes." This is a chance to observe them."
There is huge international interest in Sherlock Holmes so this exhibition is bound to do well. Conan Doyle created a pair of true English gentlemen that feel so real to us all.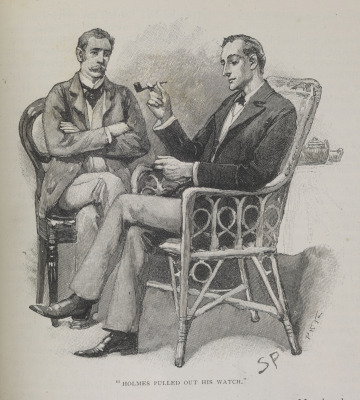 And Also
The main exhibition is part of a 'Sherlock Holmes season' so there are displays and installations in the Museum of London foyer and rotunda of fashion photography and puzzles.
The museum has been part of creating a new tweed which is being launched as a Christys' Hats deerstalker.
The one I want to see is at The Barbican Centre as it is screening Sherlock Holmes films and The Hound of the Baskervilles (1921) is on in February accompanied by a live orchestra.
And there's a Paddington Trail in London next month for the Paddington movie with each Paddington statue designed by a famous person so the Museum of London is getting Benedict Cumberbatch's Paddington Bear statue and they have 'A Bear Called Paddington' exhibition too (14 November 2014 to 4 January 2015).
Exhibition Details
Sherlock Holmes: The Man Who Never Lived and Will Never Die
Dates: 17 October 2014 – 12 April 2015
Address: Museum of London, 150 London Wall, London EC2Y 5HN
Official Website: www.museumoflondon.org.uk/sherlock