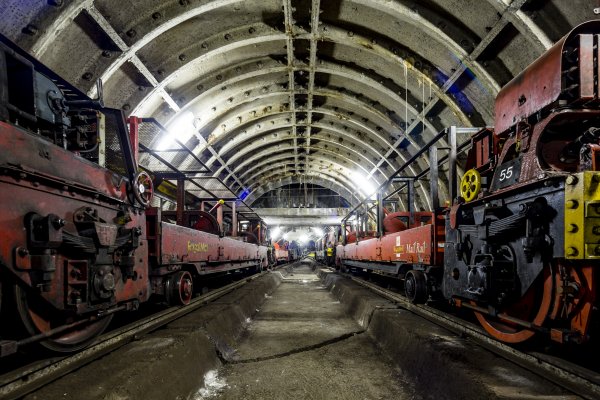 Did you know that there is a secret Tube line running underneath London? Well, it's not so secret anymore and it's going to be opening to the public. The Mail Rail was used by the Royal Mail to transport mail across London and was in use until 2003. Since then it has been dis-used but somewhat still functional.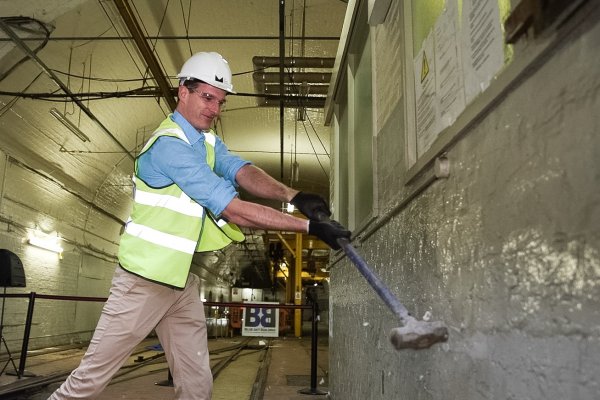 Now, in a big launch today, it was announced that it will be turned into London's latest tourist attraction. The Postal Museum will become a new museum dedicated to the history of the Royal Mail and also allow people to go on rides through the Mail Rail Tube Line and learn about Postal History through the thousands of artifacts collected by the museum.
I'll let them explain it:
Opening in early 2017, the museum in Clerkenwell, London, will reveal stories from five centuries of Britain's remarkable, and often curious, social and communications history through the eyes of one of its most iconic services.

The Postal Museum will be the home of Mail Rail – a brand new, and truly unique attraction transporting visitors back in time through the disused miniature tunnels of the world's first driverless, electric railway. Through an immersive ride and interactive exhibitions, Mail Rail will take visitors on a journey deep under London's streets to explore this engineering marvel and the innovation of the postal service as it strove to keep us all in touch.

The Postal Museum itself will deliver five interactive zones, leading visitors through five centuries of world-class curiosities, treasures and artefacts that provide a different viewpoint, and an additional piece in the jigsaw of many famous historical periods and events.

Walking through the zones, visitors will explore how the postal service's innovation and ingenuity changed the way we communicate forever, and paved the way for the instant, digital communications of today. At the heart of this are the people who worked for, and whose lives were changed by, this indispensable service since its introduction in the 1500s.

At a total cost of £26 million, raised through fundraising, the Museum is expecting 186,000 visitors and 10,000 school visits in its first full year alone.

Adrian Steel, Director of The Postal Museum, comments: "We've existed as The British Postal Museum & Archive since 2004, with a vision to bring our curious and extraordinary stories to a mass audience. Our new site, new name and the opening up of Mail Rail marks a new chapter in our history."
This is fantastic news and I can't wait to check it out for myself. As both a Londonphile and a stamp collector this attraction will be a lot of fun for me personally. And to ride on a Tube line that until now has never been open to the public. Very cool!
Here's a look at the design images of what the attraction will look like:
We'll be keeping an eye on this project and hopefully be able to attend the opening in Spring 2017 – stay tuned!