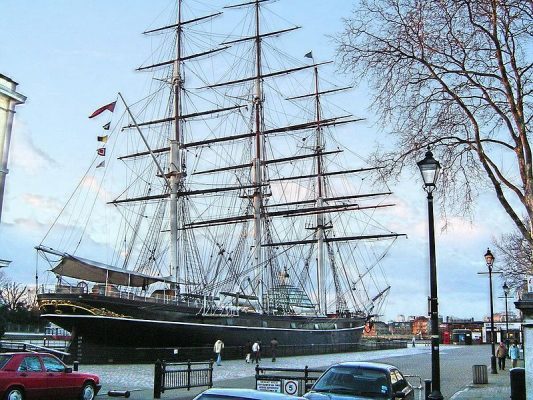 The Cutty Sark – an old Tea Clipper that has long been on display in Greenwich – has set it's reopening date.
The famous ship has been closed for almost 5 years now as crews worked to save the ship from disintegrating. Restoration work was delayed by a fire that damaged the ship further (and added £10million to the final bill of almost £50million to restore the ship).
It has been a herculean task to bring the ship back to life. When it reopens there will be a new visitors centre and guests will be able to actually walk around underneath the ship as it's been raised to float in the air.
The Cutty Sark will re-open to tourists on April 26th, just in time for the Diamond Jubilee and the Olympics.