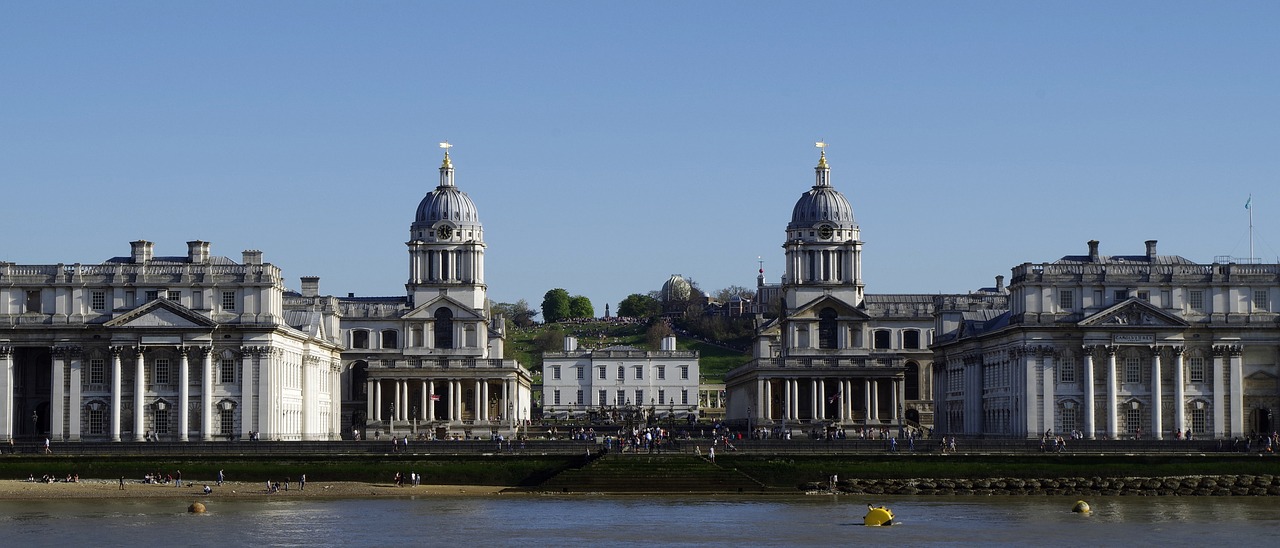 Britain is certainly known for its period drama films, which is no surprise considering how much history the country has.  Of course, this also extends to London, with its oldest intact building being the White Tower of the Tower of London, which is nearly a millennium old.  With such a rich past, many of the UK's period dramas have taken place here, and films have featured nearly every era of London.  If you want to visit the places you've seen in London's movie history, we've outlined ten of these locations below.  You can let us know some of your own favorite spots and period films in the comments.
Ham House – The Young Victoria
Starring Emily Blunt as Queen Victoria at the start of her reign and relationship with Prince Albert, The Young Victoria features a number of places important to her early life.  Amongst these is Kensington Palace, but as the real Kensington Palace is not as available to film, Ham House stands in its place.
Old Royal Naval College – Mrs Brown
The Old Royal Naval College is no stranger to filming, particularly its Painted Hall, which is done in the baroque style and was completed in 1726.  It's so beautiful that it's referred to as "Britain's Sistine Chapel", which might explain why it was used as a filming location for a handbell concert in Mrs. Brown, featuring Judi Dench as Queen Victoria after the loss of Prince Albert.
Eltham Palace – Brideshead Revisited
The 2012 adaptation of Evelyn Waugh's novel featured Matthew Goode as Charles Ryder, whose interactions with the Flyte family are shown from the 1920s through the end of World War II.  When Charles and Lady Julia Flyte are reunited on an ocean liner from the United States to the United Kingdom, the interiors are actually Eltham Palace, which was given the art deco treatment in the 1930s.
Royal Exchange – Scrooge
Alastair Sim's 1951 adaptation of A Christmas Carol is considered by many to be the superior version of Dickens's work.  And while a good bit of the film relies on traditional studio sets, location shooting helped give it an air of authenticity.  Scrooge's encounter with the two men collecting for the poor outside the London Exchange was filmed outside of the Royal Exchange.
St. Paul's Cathedral – The Madness of King George
Depicting a time when King George III suffered from a temporary mental illness (which either had a chemical or hereditary cause), The Madness of King George was based upon a play by screenwriter Alan Bennett.  After George returns to health and defeats an attempt by Parliament to convey Regency on the Prince of Wales, the king celebrates his victory outside of St. Paul's Cathedral's West Portico steps.
Church of St. Bartholomew the Great – Amazing Grace
The 2006 film that details the fight for the abolition of slavery by MP William Wilberforce.  The Church of St. Bartholomew the Great has seen quite a lot of movie filming during its time.  While one scene of Amazing Grace takes place here, the church also features in Elizabeth: The Golden Age, Shakespeare in Love, and many more films.
Hampton Court Palace – The Favourite
2018's The Favourite sees two cousins who compete to be the Court favorite of Queen Anne.  Every location featured in the movie had an association with Queen Anne, and Hampton Court Palace was a significant residence during much of her reign.  If you want to journey a bit further north of London, Hatfield House was also an important film location.
Hackney Empire – Stan & Ollie
Detailing the lives and careers of Stan Laurel and Oliver Hardy during their last years, this also 2018 film sees the pair dealing with contract disputes and trying to do one last tour and one more film.  Filmed largely in Britain, where they were immensely popular well into the 1950s, locations such as the Savoy Hotel and Aldwych Underground Station feature in the movie.  One of their sold-out shows was actually filmed at the Hackney Empire, which doubled for the Lyceum Theater.
18 Stafford Terrace – A Room with a View
The 1985 adaptation of E.M. Forster's novel featured Helena Bonham Carter as Lucy Honeychurch, who falls in love with George Emerson, played by Julian Sands.  However, at one point in the story, Lucy becomes engaged to Cecil Vyse (Daniel Day-Lewis).  Cecil's home can be found at 18 Stafford Terrace, which was formerly the home of Punch illustrator Edward Linley Sambourne.
Landmark Arts Center – Elizabeth
1998's Elizabeth sees Cate Blanchett as Queen Elizabeth I on her rise to power and early struggles to maintain the throne.  The final scene in which Elizabeth fully comes into her power, an iconic "Virgin Queen" image was filmed in the Landmark Arts Center in Teddington, part of the London borough of Richmond-upon-Thames.