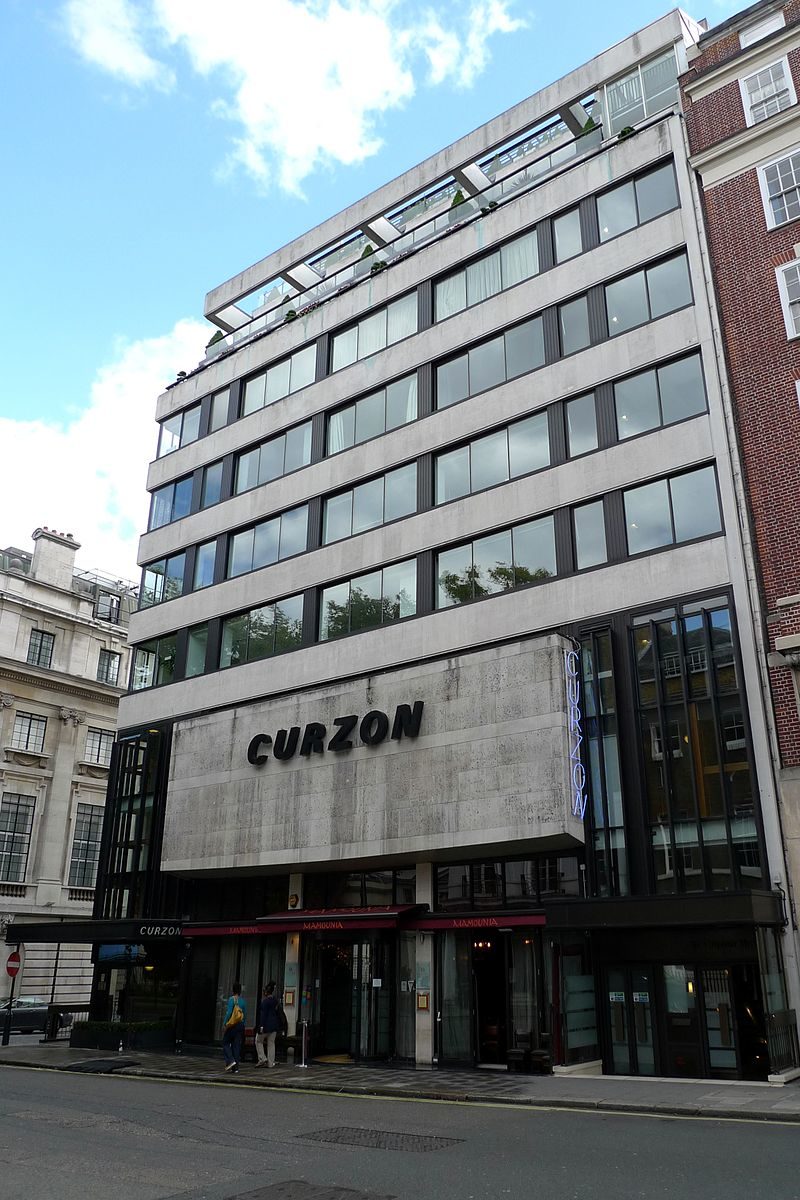 Cinemas, or movie theaters as we call them in the states, are some of the greatest places to spend time.  Watching documentaries, comedies, foreign films, and more, we open ourselves up to whole other worlds.  While there are plenty of big-name movie palaces such as Odeon and Empire, there are plenty of small chains and independent cinemas throughout the city that are worth your time, showing both small arthouse films as well as the big blockbusters.  We've outlined our ten favorites below, but you can let us know your own in the comments.
Rio
A not-for-profit theater located in Dalston isn't going to charge you an exorbitant ticket price to see some of the best independent and big-budget movies in the world.  Weekends include late-night shows, double-features, and even special screenings for children and those over 50 years old.  If you've got a Hackney library card, you can get a discount for Tuesday movie screenings.
Lexi
If you're looking to feel good while watching a feel-good movie, Lexi Cinemas is your kind of place.  100% of the cinema's ticket sales go to the charity The Sustainability Institute, which helps villages in South Africa better support themselves.  The theater shows many independent films, broadcast of cultural events, big tentpole movies, and classics such as Labyrinth.  There's also a performance space and art gallery.
Electric Cinema
Electric Cinema definitely makes the list for its gorgeous and lavish interior, being one of the city's original movie picture houses refurbished with big comfy armchairs (and even double beds so you can lay down).  The Portobello location is the best, and you can take in a meal before or after the show courtesy of the attached Electric Diner.
Curzon Mayfair
Feeling more like an opera house than a movie theater, Curzon Mayfair is where you go for the most high-end, classiest arthouse pictures the world has to offer.  Curzon has the armchairs of Electric Cinema along with private boxes.  It's no wonder that the cinema is often used for prestigious film premieres as well as independent movies and live cultural broadcasts.
BFI Southbank
The home of British film, the British Film Institute in Southbank has four screens and an extensive library of films, costumes, and props to experience.  The BFI also puts on its own film festival every year that is the largest of its kind in the UK.  Of course, if you just want to pop in to look through the library, you can also grab a quick bite at the Riverfront Bar and Kitchen.
Phoenix
Another of London's old picture houses, Phoenix has been around since 1910 and has preserved its glorious interior to add an air of class to your moviegoing experience.  Beyond the usual showings of big-studio films, independent arthouse pictures, and live performances, Phoenix also has special screenings for children, film studies classes, and discussion groups.
Regent Street
Regent Street Cinema is literally the birthplace of the city's moviehouses as it was here that the Lumiere Brothers presented their Cinematographe to a paying audience in 1896.  Must of the interior is as it was in the cinema's heyday, but the technology has been updated so it can show 16 mm, 32 mm, and even the latest blockbusters interchangeably.  Whether you want to catch an original showing of Metropolis or up-and-coming short films, Regent Street continues to be an important place in movie history.
Arthouse
Arthouse Cinemas in Crouch's End is exactly what it says on the tin—a cinema showing mostly straight up independent films along with art, live music, and theater.  Converted out of an old Salvation Army hall, Arthouse now acts as a community arts center and even hosts a film-themed book club.  There's hardly anything Arthouse doesn't do, so it's always worth checking out what's on.
Prince Charles
The last remaining independent cinema in the West End, Prince Charles Cinema tends to show anything and everything such as classic schlock films, independent arthouse pictures, summer tentpole movies, and films that just grab a particular audience.  Even if you don't go inside, it's worth walking by just to check out what they put on the marquee, which can range from humorous sayings to some of film's greatest lines.
Genesis
Many theaters were converted to cinemas in the 20th Century, and Genesis Cinema is a perfect example.  It played host to Charlie Chaplin on stage as well as screen and continues to show some of the biggest films of yesterday and today.  The theater also has a great snack bar where the offerings are unlike anything you'll find in the cinemas above.