It's one thing to simply walk through an old building, see a play, or have dinner in a great restaurant, but it's another event entirely when you find yourself immersed in the experience. Today, many patrons want to feel like a part of something rather than just being a spectator, and the city of London has many immersive opportunities that throw visitors into the deep end. Whether it's a ride, a show, a movie, or a mystery, you can do more than watch what happens—you can be a player. Have a look at these five immersive experiences and let us know in the comments which ones are your favourites.
Shrek's Adventure! (Lates)
Everyone enjoys the movie Shrek, and Shrek's Adventure is an immersive experience for the whole family that takes you to the land of Far Far Away to experience an adventure featuring everyone's favourite Ogre. However, if you don't have any kids or want to experience a more adult version of the ride, the Lates version includes two drinks for £29. After your first shot at the Poison Apple Pub from barmaid Doris, the ride includes ten interactive experiences featuring some of your favourite characters from the Dreamworks. It's a good thing Donkey takes the wheel, since you won't want to be driving after a bit.
Whitechapel: Suspects, Lunatics, and a Leather Apron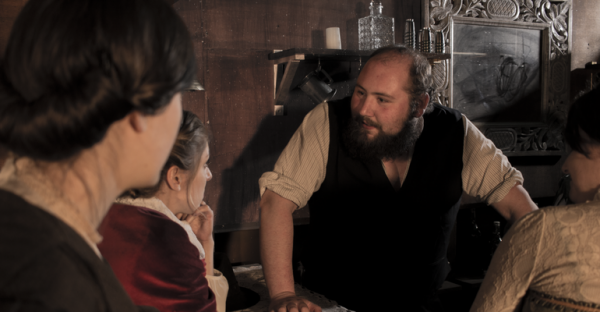 Jack the Ripper was a murder mystery that gripped London with terror in the late-19th Century, and Whitechapel is an immersive theatre experience that gives you an opportunity to solve the slayings of Mary Ann Nichols, Annie Chapman, Elizabeth Stride, Catherine Eddowes, and Mary Jane Kelly. Guests have one of three options to help solve the mystery. As a member of the Whitechapel Vigilance Committee, you are charged by your overzealous leader with protecting the streets of Whitechapel and finding the killer at all costs. As a member of the Metropolitan Police's H-Division, you take a more methodical approach while the press pokes fun at you, the people distrust you, and the Ripper taunts you. If neither of those appeals to you, you can take on the role of a Whitechapel resident and use the chaos to rule the town.
Underground Supper Club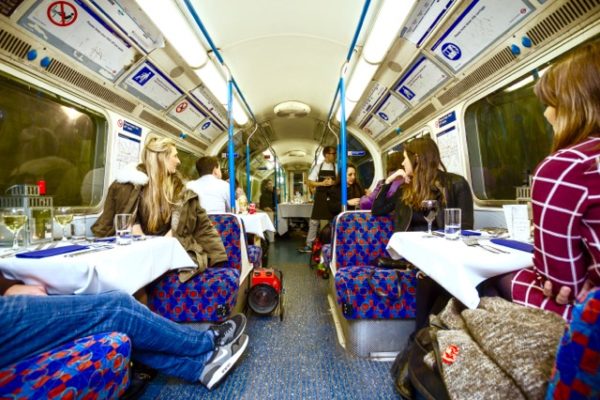 There are plenty of immersive dining experiences in London, most of them with some theme or secret location, but the Underground Supper Club is basically what it says on the tin. Basement Gallery offers a dining experience unlike any you'll have in London, using the city's own transport system as a dinner locale. Most people don't really chat on the Tube, but the Underground Supper Club encourages people to engage with one another on the trains as they dine on some of most gourmet dishes. The chefs, as well as their menus, tend to rotate appropriately, so no two dining experiences may be alike. If you're not down for dinner, the Supper Club also offers a brunch option.
Website
Secret Cinema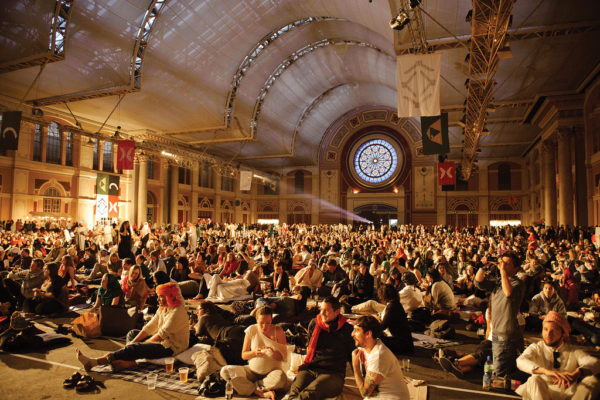 If you ever wanted to see the movie come alive around you, Secret Cinema is your best option. As the name might imply, many of the details of the cinema's showing, including the location, time, and even the film itself, can be a surprise, so you have to purchase your ticket not even sure of what you're going to get. Those who attend will see the world of the film come alive around them, from Back to the Future to Moulin Rouge. One can simply wait around to see what the next film is and if it's one of your favourites or can jump right in and fully experience a new universe.
Alice's Adventures Underground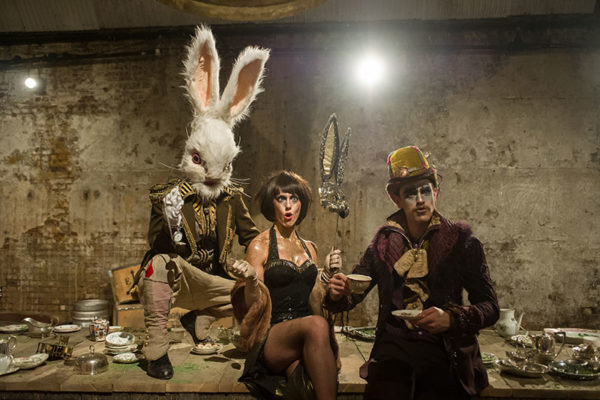 Bringing Lewis Carroll's world to life, Alice's Adventures Underground is another immersive theatre experience, though based on classic literature and the topsy-turvy world of Wonderland. As with Shrek's Adventure! and Whitechapel, this experience offers the opportunity to interact with some of your favourite characters and experience their world. Les Enfants Terribles offers a world just as mad as the one Carroll envisioned in his works, living everything from the Mad Hatter's Tea Party to the Queen of Hearts' executions. If you want to wander down into the bowels of Waterloo Station, you may find a literary experience unlike any you've attempted before.