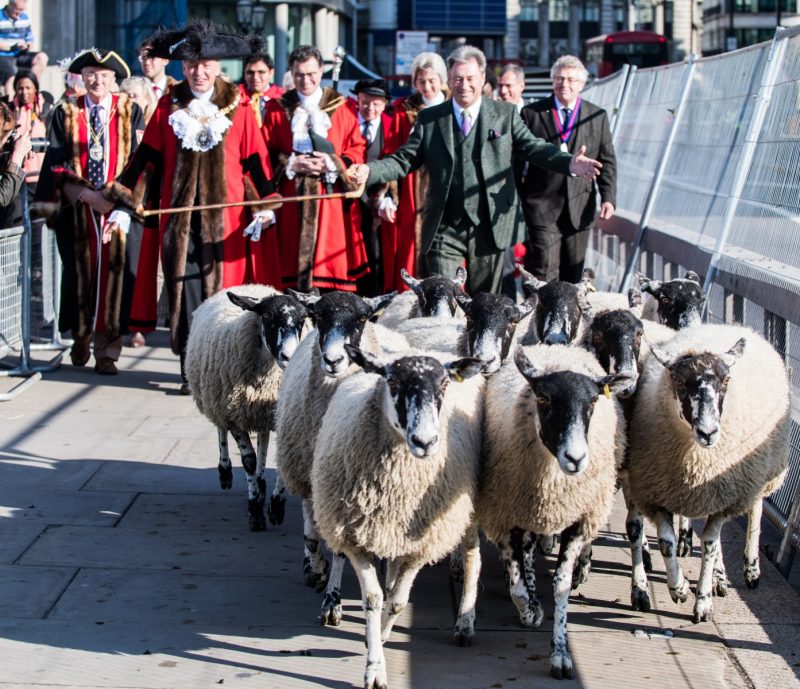 London certainly sees its share of annual parades, festivals, and events from its Carnival to the Lord Mayor's Show.  Many of them highlight the history and cultural heritage of the city, though some are a little on the weird side.  Certain events in London might seem odd to observers at first, but they can be just as fun.  From annual traditions with a long history to races with a holiday link, we have outlined five of what we believe are the strangest yearly events in London below.  If there's any you think we missed, let us know in the comments.
Peter Pan Cup
The Peter Pan Cup takes place on Christmas Day but isn't necessarily related to the holiday itself.  Members of the Serpentine Swimming Club line up on the shore in Hyde Park to go for the chilliest of races as they plunge into the Serpentine's cold waters.  The races have been going on since 1864, and the club also holds races on Saturdays with the distance depending on the water's temperature.  On December 25, the Serpentine's temperature sits at about 40 degrees Fahrenheit, but that doesn't stop the club members from finishing their hundred-yard competition.  Keep in mind that you have to be a member of the Serpentine Swimming Club to participate, but anyone is welcome to watch.
Chap Olympiad
Being a chap means harkening back to bygone days of fun and frivolity, all the while looking rather impeccably dressed. Each summer, The Chap magazine gets together the best-dressed gentlemen (and finely-dressed ladies) from around to engage in a variety of games such as the Tea Pursuit bicycle relay, French Connection (contestants attempt to knock French cheese off a pole with a baguette), Butler Baiting (a chap take on a three-legged race) and Riding Crop Rumpus (best to let you look that up for yourselves).
SantaCon
Another Christmas event, it's not strange to see groups on a hen or stag night out drinking in fancy dress, but this takes it up to eleven.  Decked out in the finest red and white fake furs and hats, dozens of Santas descend on London's bars and pubs oftentimes joined by fellow drinkers dressed as reindeer, elves, and Mrs Claus.  Of course, on this long drinking night, there are plenty of carols sung, and good cheer spread, and organizers endeavor to make sure that no one has too jolly a time if you know what we mean.  Last year's SantaCon was skipped due to a lack of volunteers, so you might want to pitch in to help make the event happen for 2020.
Spitalfields Pancake Race
One more excuse to get dressed up on costume, the Spitalfields Pancake Race sees a number of teams of four in fancy dress show up every year.  The goal of the race is to sprint from one end of the course to the other while flipping a pancake in a pan—and not spilling the pancake.  While this may seem like the silliest event on this list, it's all for a good cause as the proceeds go to support London Air Ambulance.  No matter whether you win or lose, you'll be rewarded with pancakes.
London Bridge Sheep Drive
You might guess that the London Bridge Sheep Drive has a long tradition, and you'd be right.  The sheep drive goes all the way back to 1180 AD, when the Worshipful Company of Woolmen, one of the oldest livery companies in the city, would serve as overseers for wool packers and wool merchants.  Freemen of the city would often drive their sheep over London Bridge to market where their goods would be overseen by the livery company.  Today, the drive serves as a way to promote wool as an environmentally-friendly textile and to continue to promote the industry.