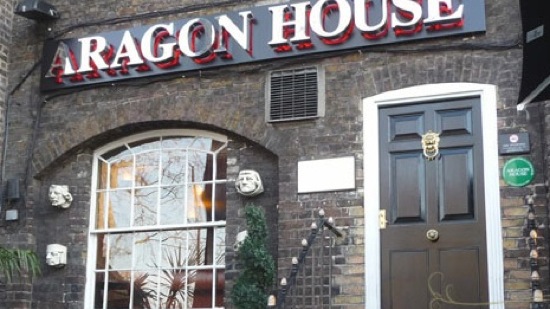 The British summer has always been a fickle thing; so when we get a few days of sunshine, people across the country head straight outside and take advantage of a rare hot spell to kick back in a beer garden. If you're working in the City, you'll want to cool off after a hot day in the office, so here's a round up of the top five London beer gardens, to help you find a watering hole where you can enjoy the warmer weather!
1. Aragon House, New King's Road, Fulham, SW6
Aragon House feels like it was made for summer – with a beautiful beer garden and plenty of outdoor seating, this South West London establishment is the perfect place to hang out with friends. Set in leafy Fulham, Aragon House does delicious food and has an impressive wine list, making it a great place for a lazy lunch, or a post-work pick-me-up.
2. Faltering Fullback, Perth Road, Finsbury Park, N4
The Faltering Fullback is a favourite with Finsbury Park locals, who love this pub for its numerous indoor and outdoor seating areas, as well as for its fabulous food. With three levels of wooden terrace, there's plenty of room to hang out with a cool drink, though the pub can still get very busy on a sunny summer evening. The Faltering Fullback caters for sun-worshippers and shade-dwellers alike, with a selection of covered and open areas on the decking.
3. The Flask, Highgate West Hill, N6
Famed for its fabulous food, the Flask is perfect for a post-work drink and a bite to eat. The pub also has a long cultural heritage, having been frequented by a number of famous authors, poets and playwrights, including Byron, Shelley and Keats. With a large outdoor seating area, The Flask is an ideal location to while away your summer evenings.
4. Pub on the Park, Martello St., Hackney E8
Backing on to London Fields, The Pub on the Park does exactly what it says on the tin. This Hackney haunt has patio heaters so you can enjoy the large gardens all year round; in the summer when you don't need to huddle close to the heaters, you can spread out and enjoy your pint in the park. With three large plasma TV screens showing all the major sporting events, including one in the garden area, at the Pub in the Park you can sit out in the sunshine and still catch the match.
5. The Grand Union, Acre Lane, Brixton, SW2
Part of a group of bars and restaurants under the Grand Union umbrella, this outlet in Brixton is famed for its outdoor space. Not just a beer garden, the management of the Grand Union actually calls this area a 'pleasure garden' on account of its fantastic facilities. Boasting one of the biggest beer gardens in the capital, the Brixton branch of The Grand Union has four tree houses which are available for private hire, making this a top choice for a summer celebration.
Alternatively if you aren't able to make it out to one of our favourite London pubs, why travel further than your own garden? Stock up at your local supermarket on Foster's Radler cut with lemon, an ideal refreshing, summer drink and our current easy-drinking favourite. If the sun is out you fancy something a bit sweeter, this summery take on the classic Foster's offers a light, refreshing alternative to beer. Cheers!