Now, when we say underground, we're not talking about bars you've never heard of before, but bars that are literally underground.  London is full of places to drink that exist below the city's streets.  They're in building basements, under railway arches, disguised behind more conventional establishments, or even converted from long-abandoned uses.  They have atmospheres that are eclectic, classic, and hip where the bartenders know what you want before you open your mouth to order.  We've identified ten of these lovely places where you can go down on a pint, glass of wine, or your favorite cocktail.  Let us know some of your own favorite below-ground watering holes in the comments.
WC/Ladies & Gentlemen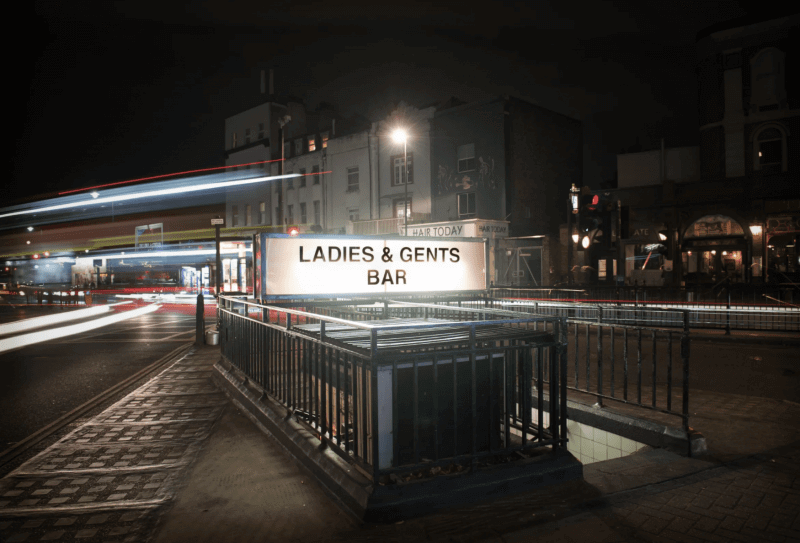 There's a saying that you don't purchase alcohol, you only rent it.  These bars were combined for this entry because they have one thing in common—they're both constructed out of old public lavatories.  WC also stands for Wine & Charcuterie in this case.  It can be found in Clapham and is a perfect spot for wine lovers looking for an unusual spot.  Ladies & Gentlemen in Kentish Town was crafted from a Victorian loo and has a great menu of bespoke cocktails to perk up your night as well as some of the original facilities.
Gordon's Wine Bar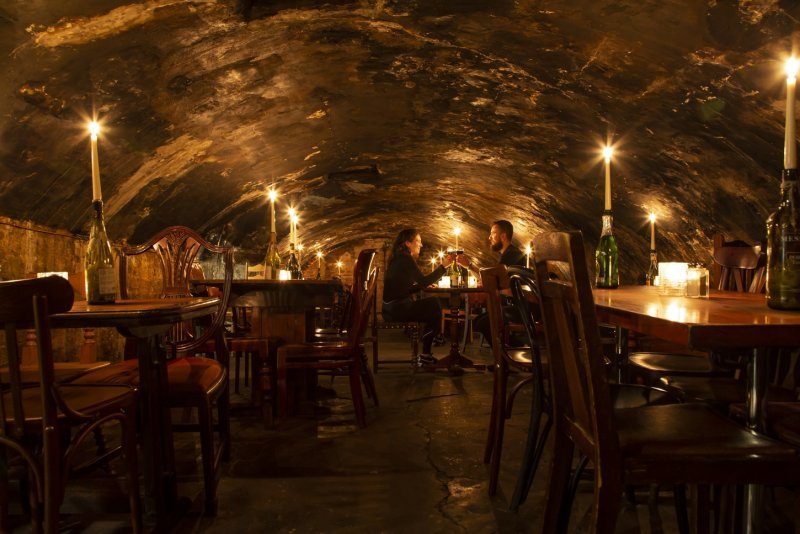 This really is a top place for the lovers of the grape, as Gordon's is London's oldest wine bar.  Opened in 1890, its underground location with walls carved out of bedrock not only make it a perfect spot for aging wines but provides an intimate atmosphere.  This atmosphere brings the young and old alike to enjoy a bottle and the company of their friends and loved ones under the candlelight.  It may not have a wide selection of drinks beyond wine, but you don't come here for anything else (except a good time).
https://www.gordonswinebar.com/
Basement Sate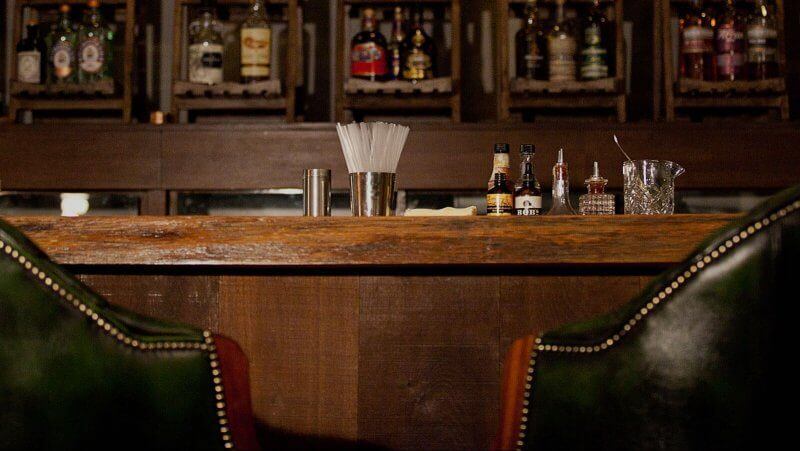 Basement Sate in Soho has classic wood fixtures and bare brick walls that immediately let you know you're in a classy establishment.  Of course, the atmosphere isn't the only reason to go.  There are high-class cocktails and snacks as well as great music on any given night.  You might spend a little more here, but you'll certainly get a memorable night for your pound.
Discount Suit Company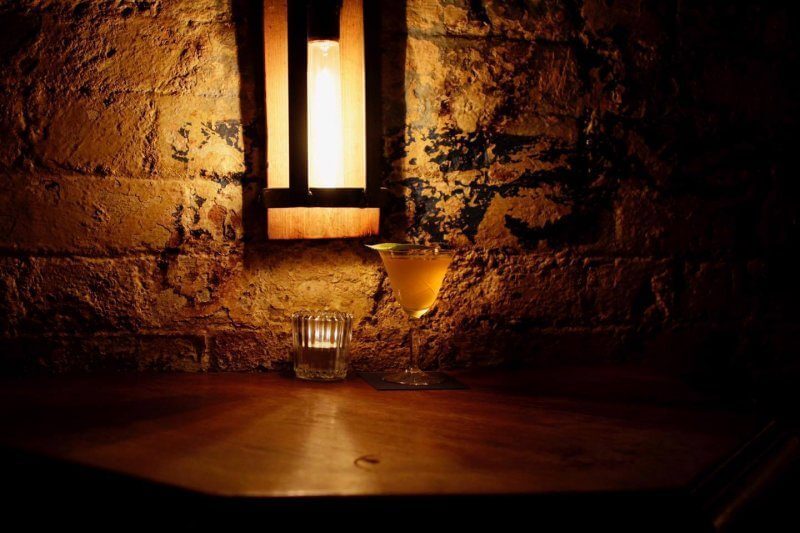 Low ceilings, low lights, and high-quality drinks are the marks of Discount Suit Company in Spitalfields.  Right beside the Citywear store is a nondescript black door that leads you down a set of stairs and into the bar itself, a cozy place where the leather chairs are comfy, and the small dimensions will make it feel truly cozy to the visitors.  Because of this, it can fill up pretty fast, so best to get their early or book a table in advance.
https://discountsuitcompany.co.uk/
Mayor of Scaredy Cat Town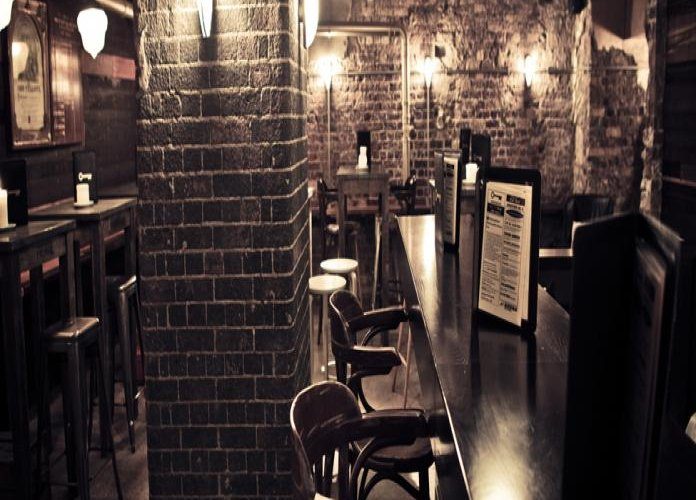 To get to this speakeasy in Spitalfields, you'll need to visit the Breakfast Club and enter through the fridge.  It's got an interesting American prohibition era feel to it, with a stag's head mounted on the wall along with American graffiti posters and neon signs.  Befittingly for a speakeasy, it's got a retro flair to it with retro cocktails to match.
https://www.themayorofscaredycattown.com/
Cahoots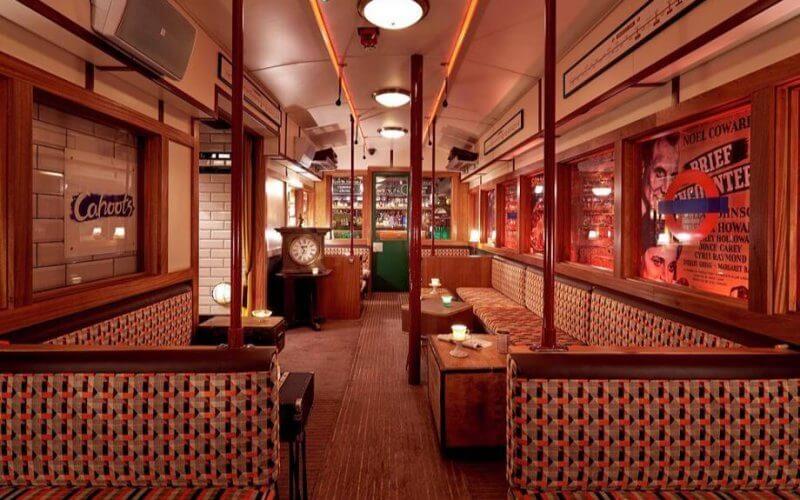 Cahoots is fantastic for its atmosphere alone.  When the bar says it's "underground", it means it as you can find this place in an abandoned Tube station.  Patrons you choose to drink in the train car or the station, but the space is relatively limited, and reservations are required.  Cahoots keeps its retro theme when it comes to the music and regularly hosts jazz and swing musicians.  Cocktails are also retro, though the snacks are a bit more modern.
https://www.cahoots-london.com/
BYOC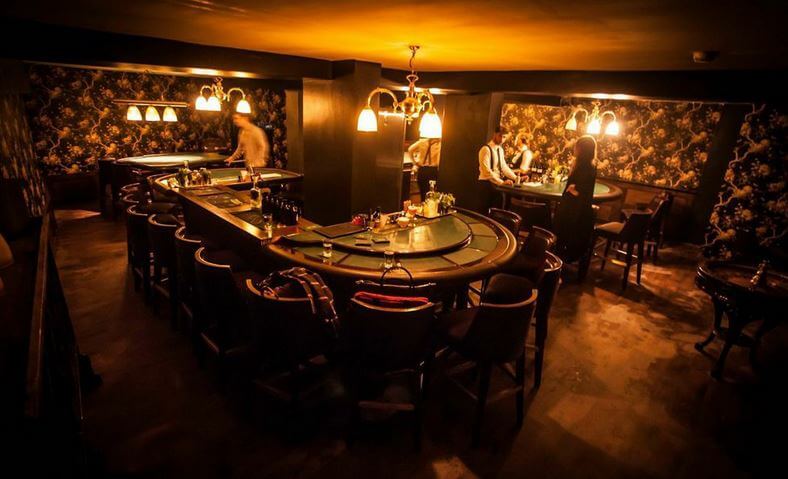 BYOC stands for Bring Your Own Cocktail and offers a pretty unique experience.  At any of its three locations in Soho, Camden, and Covent Garden, you bring the booze and the bartender's fashion cocktails of it.  If there's something sitting in your fridge that you're dying to get rid of, BYOC's expert mixologists can turn your unwanted liquor into a delicious cocktail.  Do note that BYOC asks you to bring "unopened" bottles for safety and to ensure that you and a guest have enough to drink.
Kansas Smitty's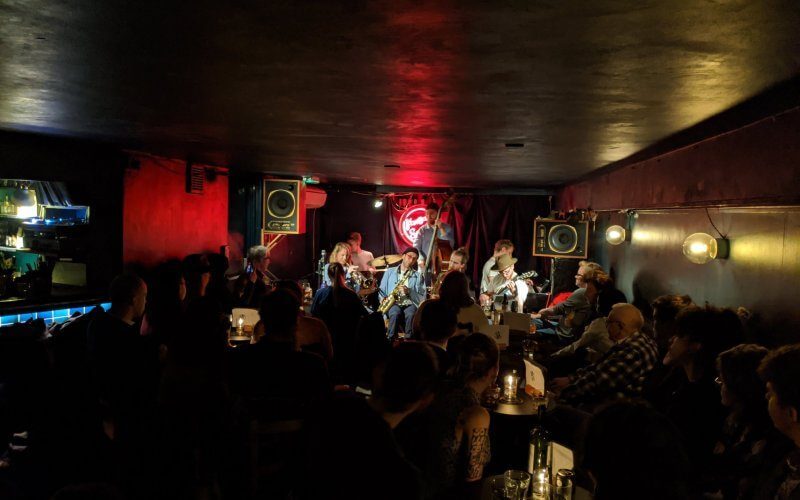 If you're looking for an underground jazz bar, Kansas Smitty's is your place.  The name doubles for both the bar and the in-house jazz band that plays there, which is perfect for a band that doesn't have to worry about booking gigs when they own the venue.  The bar holds up to 40 jazz lovers and often hosts some fantastic guest musicians.  It's the perfect place for a low-key night of music and drinks.
https://www.kansassmittys.com/
Call Me Mr. Lucky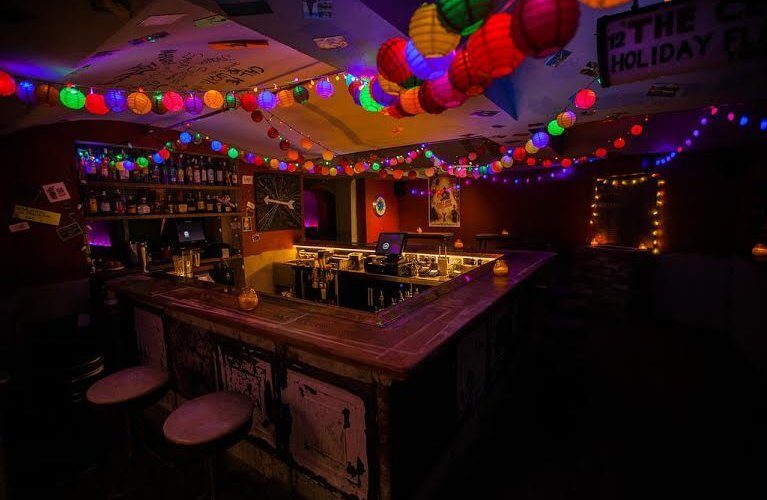 Beneath the Breakfast Club location in Southwark, Call Me Mr. Lucky requires you to get fresh with a server to enter.  After you use the passphrase "I'm here to get lucky", your accommodating server should guide you to a private door that leads past the kitchen and into the bar proper.  Good food, strong drinks, and a colorful atmosphere are only some of the reasons to visit.  One of the best is the "wheel of fortune" on the wall that could either earn the bar a round of shots or an embarrassingly entertaining time.
Reverend JW Simpson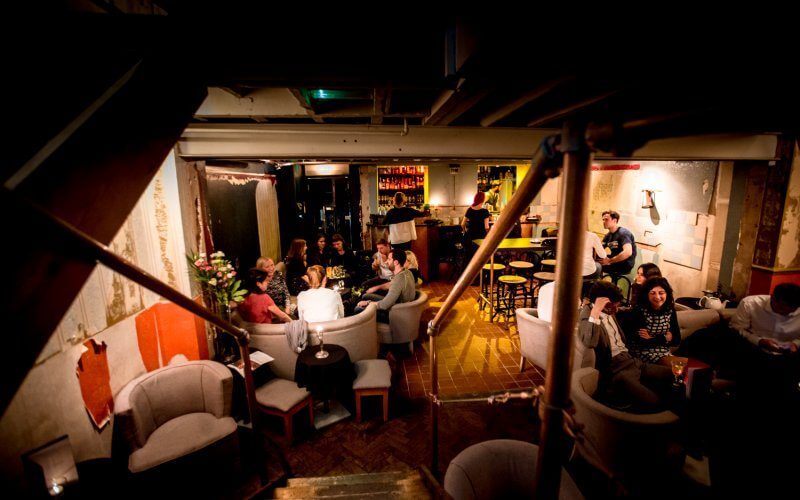 Looking like a gaudy kitchen from the 1960s, the Reverend JW Simpson is a wonderfully kitschy spot for a drink in Fitzrovia.  The bar is named for a former tenant of what used to be the flat where it is located and still contains many of his effects and the trappings of the flat as it was in the 1980s.  The bartenders like to take chances with their cocktails, experimenting with recipes and ingredients that will provide you with a truly one-of-a-kind beverage.  Be sure to raise a glass to the good reverend while you're there.
Underdog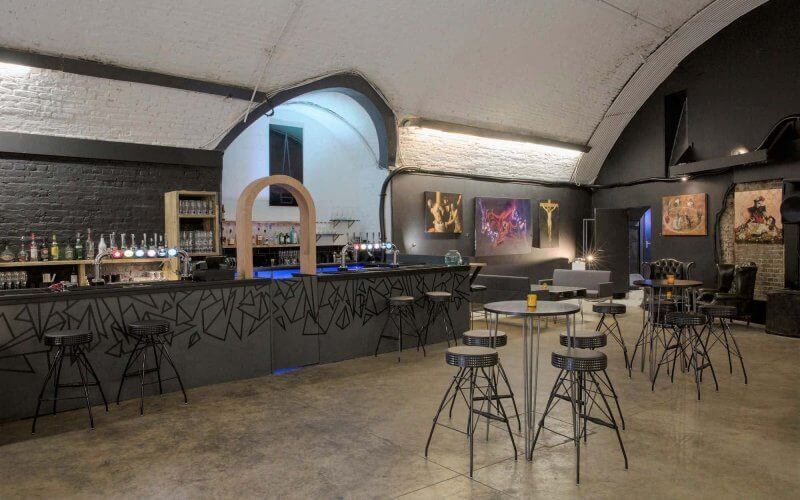 Underdog is one of the best breweries to come out of Scotland, and of all the pubs they have in the United Kingdom, the Shoreditch location has an extra special treat—its own speakeasy.  To get in, you need to ask the bartender in the Shoreditch BrewDog pub to take you "downstairs". He'll guide you to a bar filled with dark wood and a New Orleans dirty blues sound.  The drink menu includes Brewdog beers, cocktails, and even beer cocktails that make for a truly unique experience.
https://www.theunderdog.london/