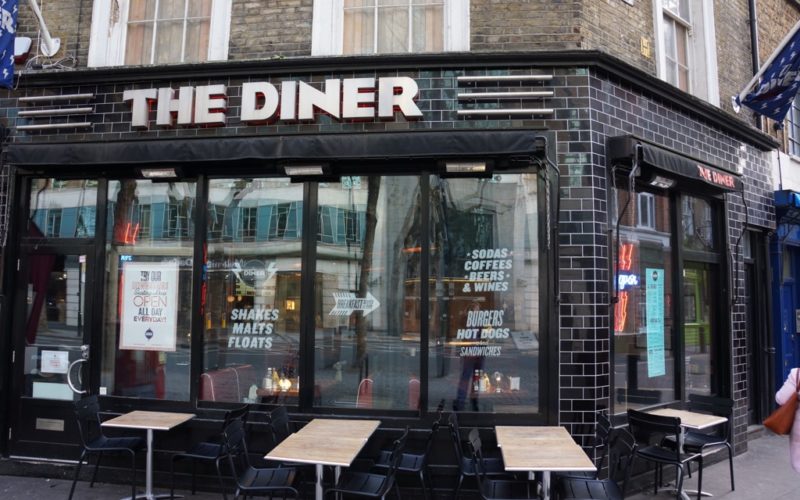 American style chains proliferated in London in the '90s and '00s, but as tourists have developed a more refined palate for good dining while traveling, the restaurant market in London has provided a series of innovative new trendy chain restaurants that focus on specific cuisine and do it well. Here are our favorites.
Flat Iron – Flat Iron is a restaurant concept that focuses on one thing: the Flat Iron cut of steak. That's all that's on the menu. They have specials that change daily, but steak & chips are all they serve. And they do it well. Though be prepared to wait as these places are popular and don't take reservations.
Burger & Lobster – Exactly what it says on the tin. This establishment sells hamburgers and lobster (or a combination of the two). They have the dinner service down to military precision and excel at both. It's a bit on the pricey side for a burger, but the lobster is surprisingly affordable.
Wagamama – This chain specializes in Asian and Japanese food, specifically noodles. Dishes vary, and patrons are expected to sit at communal tables. Their best dish is the Chili Beef Ramen.
Gourmet Burger Kitchen – One of the latest upscale burger chains that have proliferated across London these days. You'll find them in all the tourist hot spots, and they can provide a perfectly delicious burger & chips. The prices are not too eye-watering.
The Diner – These have appeared in London fairly recently. They're purportedly modeled after American diners and have the look and feel (minus the grittiness that gives Diners in American their character). The menus, however, are a little more sophisticated than typical American diner fare to appeal to a more hipster clientele. They have pancakes on the menu, but I still haven't found a restaurant in all of Britain that does them properly and the Diner is no exception.