Fortnum & Mason, the posh department store that's known as the green grocer to the Queen, has opened it's first new store in the UK in 307 years, so it's quite an occasion.
St Pancras train station is the location for the new mini store. The 200sq m store, located in what was part of the 'undercroft' previously used for storing Bass Beer from Burton on Trent in the nineteenth century, means the thousands of people visiting the area every day can enjoy an edited range of Fortnum & Mason products, as well as all-day dining in the tea salon as they pass through the railway station..
Visitors will be able to have breakfast, brunch, a light lunch or supper, and of course Fortnum & Mason's famous afternoon tea, in the salon. The menu will feature a number of classic British savory dishes such as Welsh rarebit and fish pie, as well as 'en route' dishes, inspired by Eurostar destinations, changing seasonally.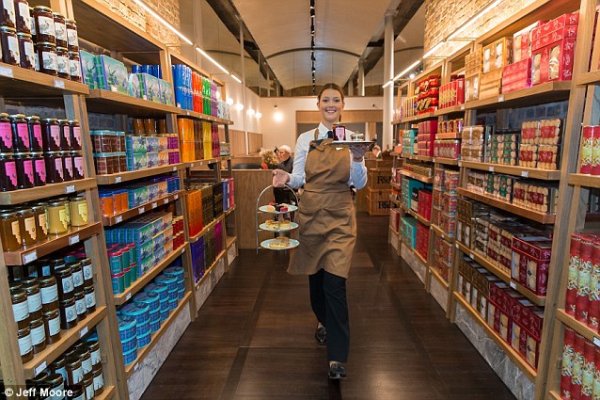 The store is pretty tiny in comparison to the Piccadilly original but will offer mini 'hamperlings' which are: two teas to go, packaged with scones and clotted cream, ideal for a train journey. Sounds lovely!
I think we'll definitely be stopping here as we travel through London in December!