It's a common misconception that all the sights and sounds of the city are located in zone 1. Some of London's most prized possessions are located in the east, and although they're not Buckingham Palace or Trafalgar Square, they're still definitely worth investigating! It's also a lot cheaper staying at hotels in the East End, allowing you to save your hard-earned pounds whilst escaping the hustle and bustle of central London. It's also one of the capital's most fashion-conscious areas, making it the perfect place to see and be seen.
A Breath of Fresh Air
Head east, and you'll be awarded with an abundance of parks. Shoreditch Park is a popular hangout on the weekends or after work during the summertime. This park is heavily geared toward sports, with both football and rugby pitches, a tennis court, beach volleyball, and rock climbing. It's also home to an adventure playground and two ping pong tables, making it suitable for children. Shoreditch Festival will also be taking place here in July (www.shoreditchfestival.org.uk).
Victoria Park is the largest of the East End and a popular choice for music festivals. This year Lovebox and Field Day are taking place in July and August, which promise to attract a large number of east end hipsters and Shoreditch scenesters.
Another classic choice is London Fields, which is home to the infamous Lido. You can bathe in these waters and then nourish your appetite with a tasty barbeque in the park.
For more information visit: http://www.gll.org/centre/london-fields-lido.asp
Bag a Bargain
Forget the traditional London shops such as Harrods and Fortnum & Masons. For something off the beaten path, explore the various boutiques, vintage shops, and market stalls that surround the Brick Lane area.
Spitalfields Market is ideal if you want to bag a bargain or two and aren't afraid to fight for it. Prime perusing time is on Sundays, with a healthy display of stalls and shops open from 9 to 5. Get there early to get the best deals. You might want to consider staying in one of the local London hotels.
One of the most renowned vintage stores in Shoreditch is Rokit, which offers a unique selection of clothes and accessories.
Boxpark — a new pop-up mini-mall created out of 60 shipping containers – is sure to transform the area when it launches in Shoreditch this August. The exact sellers are yet-to-be decided, but expect the likes of streetwear labels Carhartt and Stussy as well as young fashion brands, such as Nudie and Religion.
Nourishing Nosh
There are plenty of decent places to eat in the east too, ranging from casual cafes and bistros to more refined restaurants.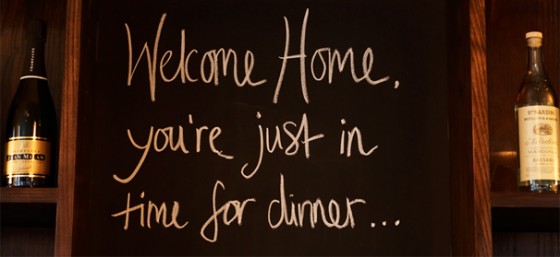 The Book Club is a cozy venue with a 1960s interior. Exposed brickwork and white tiles with mosaics gives the venue a retro feel, and the open-plan kitchen serves up mean buttermilk pancakes with crispy bacon, banana & strawberry maple syrup for a sensible £4.50.
Mien Tay is a delicious Vietnamese restaurant located in the heart of East London. Timeout has awarded the restaurant 5 stars, highlighting the success of this family-run food joint. Another scrumptious Vietnamese is Hung Viet, which offers an eclectic menu, such as succulent fresh fish with herbs and lemongrass.
The Princess of Shoreditch is a great gastropub alternative, which knocks together a brutal bangers and mash with sizzling sausages, creamy garlic mash and red onion jam. If you feel up to the challenge, splash out on a bottle of Pol Roger Cuvée Sir Winston Churchill Champaign — it's lip-smacking good.