As Anglotopia will soon be moving into new offices, this is something we were excited to see come across our web browser. A company in the UK offers up stunning murals of London in Wallpaper form.
Here's a look at their beautiful acurrent collection:
Prices seem pretty reasonable and they cut the murals to fit your wall space exactly. They also send you instructions on how to install it yourself. It works just like wallpaper. All orders are custom and prices vary based on the measurements you give them (they have a handy cost calculator on their site).
You see their collection here.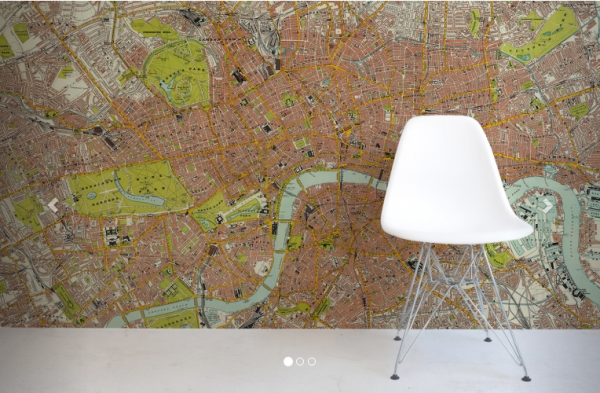 I'm definitely going to want to pick up their London Vintage Road Map Mural – exactly what I want gracing the walls in Anglotopia's new office! If we end up buying one, we'll definitely write about the experience.