The City of London is home these days to many new gleaming office towers – one infamous one – the Walkie Talkie – is notable because the angle of its windows had a tendency to melt nearby cars.
The building is done now (and its car melting superpowers mitigated) and now a new public space has opened up at the top for the people of London and its visitors.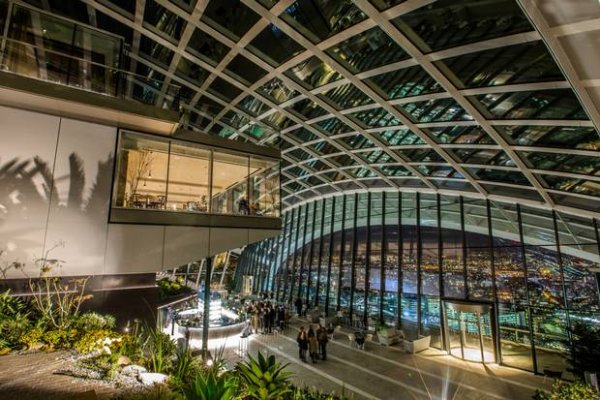 The top of the 37-Story 'Walkie Talkie' tower (so named because of its odd shape) features an enclosed garden area that is now London's highest public park.
The Sky Garden features a restaurant and the original plans called for more garden than restaurant but now it seems that the restaurant won out. There's still a bit of a garden and part of the planning agreement to build the place required public access.
While visiting the new Sky Garden is free of charge, you need to book a place in advance.
You can book here now.