Newsreader Huw Edwards has unveiled a Blue Plaque dedicated to Richard Price who he described as an "mathematical genius and forward-thinking philosopher."
BBC News At Ten presenter Edwards, 61, said the memorial to Price at his former red brick home in Newington Green, London goes "some way" to giving him the "recognition he deserves" 300 years on from his birth in the village of Llangeinor, near Bridgend in south Wales.
Edwards, who was born in Bridgend, also said: "There is no doubt that Richard Price deserves to be a household name.
"He was a mathematical genius and forward-thinking philosopher and theologian whose influence is still felt today.
"I hope English Heritage's new plaque will go some way towards getting him the recognition he deserves."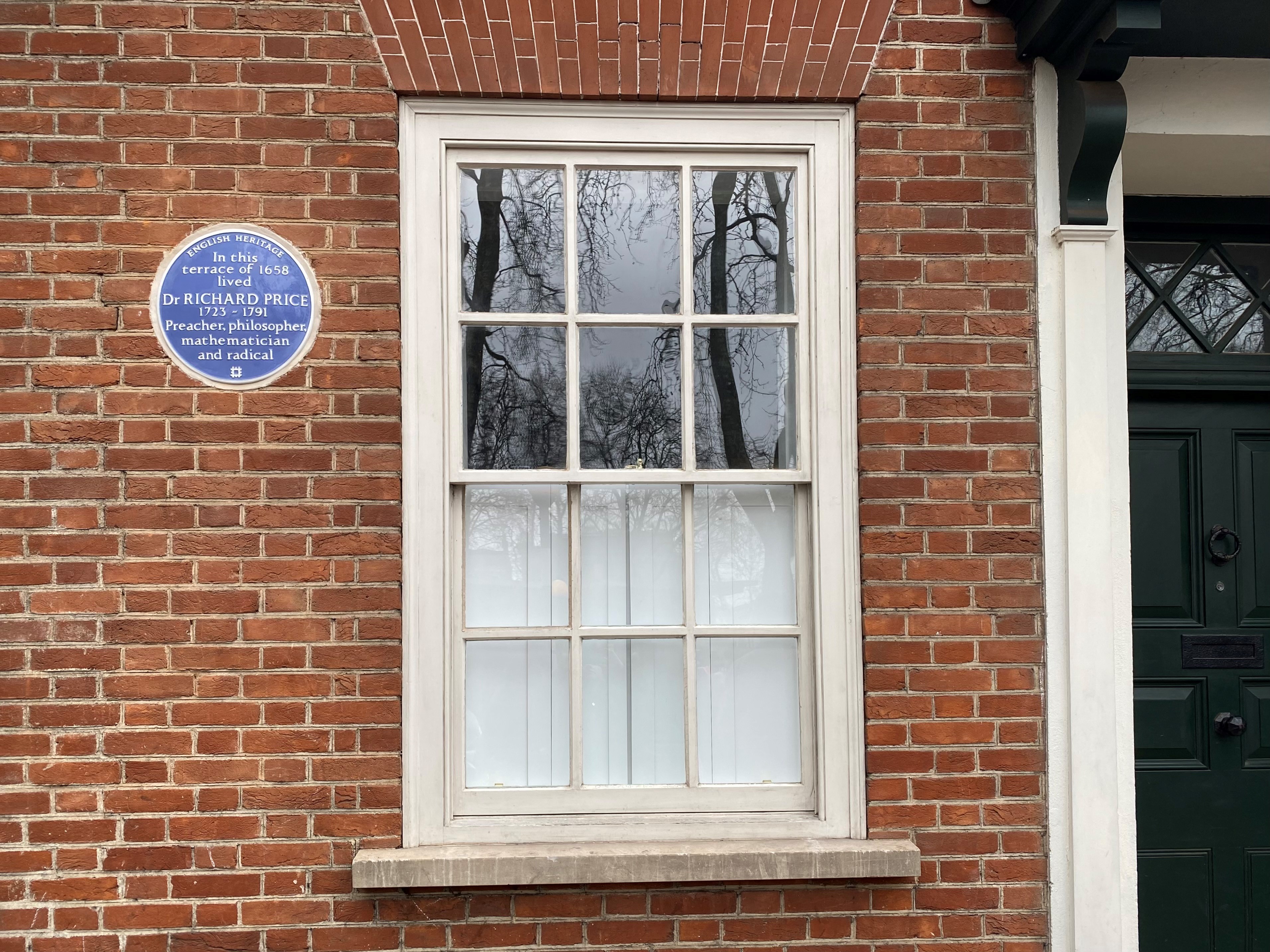 Price lived at 54 Newington Green between 1758 to 1787, where he wrote letters to his friends, the philosophers Benjamin Franklin and Thomas Jefferson, who were also instrumental in American Independence as one of the country's Founding Fathers.
It was a cause that Nonconformist minister Price supported as his sermon A Discourse On The Love Of Our Country in 1789 which advocated for the beginning of the French Revolution, and his house being searched due to his enthusiasm for the American revolution point to.
Outside his political works, he also developed probability method Bayes' theorem, actuarial science, which calculates risk, and demography, the science of populations.
Some interior and outdoor features of his house, dating from 1658, remain including an early 18th-century staircase and an arched entrance through which he would have ridden his favorite grey horse.
English Heritage's Howard Spencer said: "From economics and statistics to politics, religion and philosophy, Richard Price's achievements are incredibly varied.
"He was a true man of the age of enlightenment and it is particularly exciting to commemorate him here in Newington Green, where we know he spent many years, and on a building of such note."
Price's friends included the feminist philosopher Mary Wollstonecraft, who ran a school in Newington Green, was the mother of Frankenstein author Mary Shelley and was part of Price's congregation along with her husband William Godwin.
There is a memorial to Price in the Unitarian Chapel where he preached, a short distance from his Newington Green house.
"His eminent talents were matched by his integrity, simplicity and goodness of heart", its inscription reads.
Price was born on February 23 1723 and died on April 19 1791.