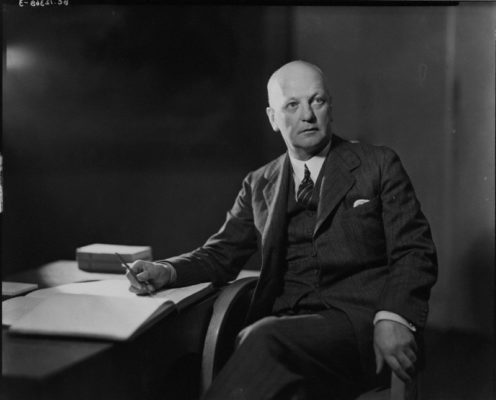 Giles Gilbert Scott may not be the first person you think of when it comes to architecture in London, but he has certainly made his mark on the city.  In fact, most people might consider his greatest design to be that of Liverpool Cathedral, but they walk past his most iconic creation every day.  He was born in 1880 in Hammersmith, and one can argue that architecture was in his blood as his grandfather, Sir George Gilbert Scott, had been a famous church builder.  Unfortunately, when Giles Scott was three years old, his father was found to be of "unsound mind" and spent a significant time in Bethlehem Hospital, otherwise known as Bedlam.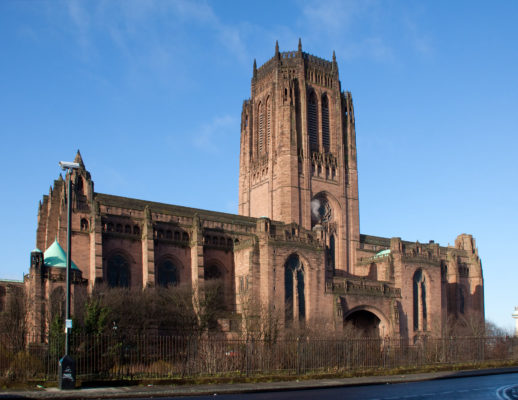 As a result, Scott spent most of his childhood in the company of his mother and brothers.  When he was nine, his uncle bequeathed him Hollis Street Farm (with a life tenancy for his mother), and the family would spend the weekends and holidays there near Ninfield, Sussex.  During the time there, Scott's mother would often take her children on bicycling trips, where Scott would often sketch the buildings he saw such as Etchingham Church, Brede Place, and Battle Abbey.  When it came time for college, Scott's father recommended Beaumont College based on its architecture.  At Beaumont, Scott came to work in the office of architect and professor Temple Moore, where he also got to know his own father's architectural work.  Buildings such as St. Agnes Church in Kennington would go on to inspire the younger Scott's designs.
Scott would come into his own as an architect when he won the competition to design the Liverpool Anglican Cathedral in 1902.  He was only twenty-two, still a student of Moore, and had no buildings to his credit at all, so the cathedral committee opted to appoint a co-architect in G.F. Bodley.  Liverpool Cathedral would prove to be a life-long project for him, as it wasn't finished until 1978, which was eighteen years after his death at aged sixty-nine.  However, like his father and grandfather, the beginnings of Liverpool Cathedral led him to design many other churches.  Some such buildings include the Church of the Annunciation in Bournemouth as well as churches in Ramsey on the Isle of Man, Northfleet in Kent, and much more.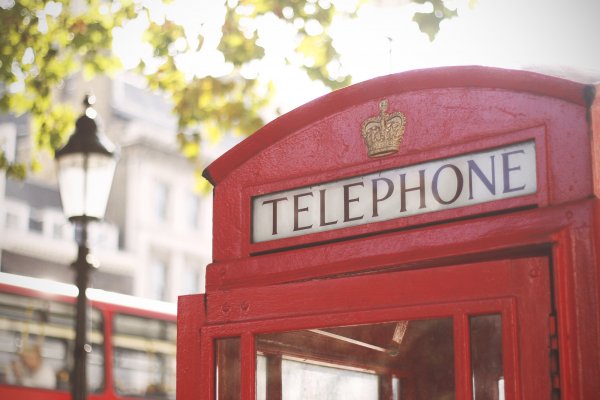 It was the work on Liverpool Anglican Cathedral that increased his opportunities elsewhere.  In 1924, his most iconic contribution to London was made when he won a competition by the General Post Office to design what would be known as the K2 Telephone Kiosk, otherwise known as the famous red telephone box.  They made their first appearance in 1926 on the streets of the city but proved to be too large to put elsewhere.  The GPO had him redesign it in 1935 to coincide with King George V's jubilee.  The new K6 boxes were 25% lighter, making them much easier to export beyond London.  By the end of the 1930s, 20,000 K6 kiosks were in place all over Britain.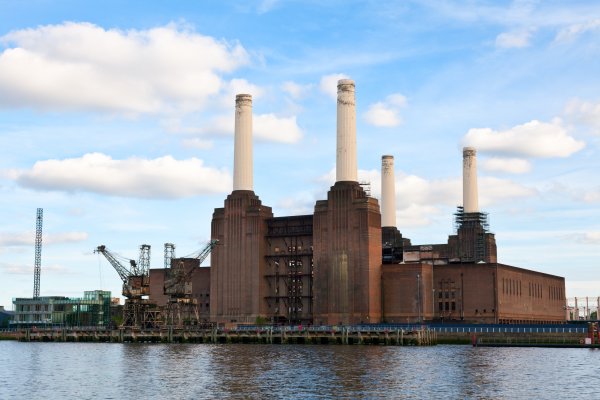 In 1930, the London Power Company hired Scott to act as a consulting designer for what would become Battersea Power Station.  Opening in 1933, it proved to be one of the city's, and the entire nation's, most well-known modern industrial buildings.  Even after it closed in 1982, it's featured as a film location in The Dark Knight, The Battle of Britain, Alfred Hitchcock's Sabotage, and Monty Python's The Meaning of Life.  Pink Floyd's 1977 album Animals features it prominently on the cover, making it a world-famous structure.  Scott would also go onto design Bankside Power Station's building B.  More than just power stations and phone boxes, Scott would also design the following:  Chapel in London Road (Harrow), Chancel of All Hallows' Church (Gospel Oak), the War Memorial Cross at Our Lady of Victories Church (Clapham), Chester House (Paddington), Phoenix Theatre, Whitelands College, Waterloo Bridge, and more.
The list of Scott's work is certainly extensive, and London has been forever changed by his designs.  From the smallest of phone boxes to the largest of power stations, Scott is one of London's greatest citizens for contributing so much of its architecture.  The next time you see a red telephone box, you can think of Sir Giles Gilbert Scott and what he did for the city.