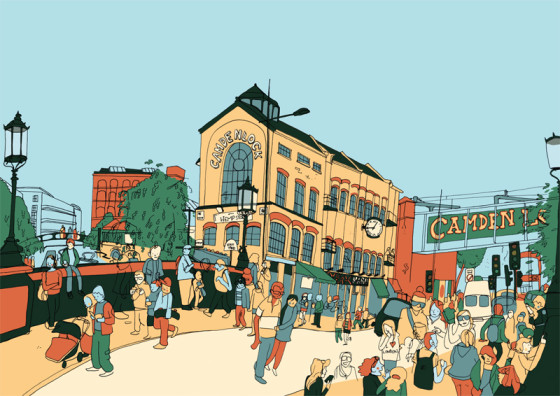 I've been meaning to write about this for quite some time. I love a good work of art with London as a theme and I love these paintings from a company called Sweetview.
Sweet View is a new company offering prints by artist Jack Noel, designed to resonate with Londoners. So rather than pictures of the London Eye with Big Ben in the background, or Big Ben with the London Eye in the background, these are views of the crossroads, markets and hidden squares that provide the true backdrop to a life in London.
For each image there is a limited print run of 200 copies, signed and numbered by the artist. The pictures are printed on high quality 235gsm paper in A2 size (594 x 420mm). They cost £28 each – which is a pretty fair price.
Check out the gallery below: