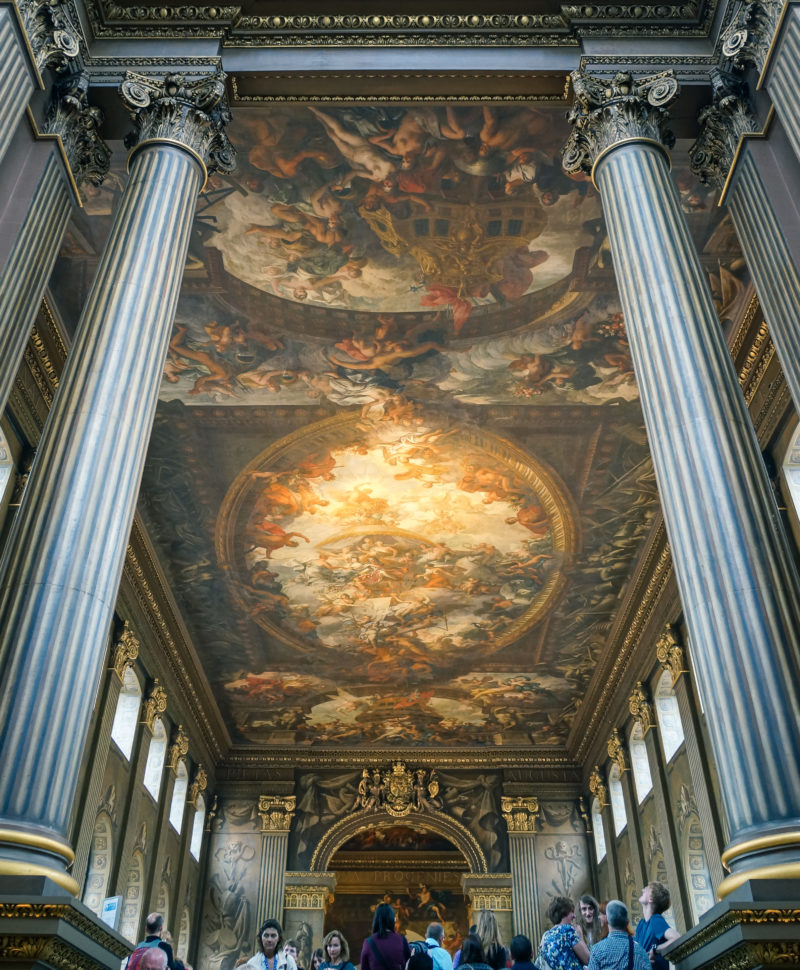 Great news! After being closed for almost two years and undergoing at £3 million restoration, The Painted Hall at the Old Royal Naval College in Greenwich will be re-opening to visitors!
This place is sometimes referred to as the UK's 'Sistine Chapel' and it's an incredible sight to see in person. If you've been the Greenwich the last few years, you may have been disappointed that you couldn't see it (though they did do special tours during the conservation work). You will want to add this to your London itineraries this year!
William Palin, Painted Hall project director, and conservation director, said this:
"This project has been an epic undertaking and represents a huge collaborative effort. The sheer scale and complexity of the project meant that we were constantly seeking innovative solutions – from the carefully developed conservation techniques to the design of the vast internal scaffolding, which had to be fully accessible for the visiting public."
The Painted Hall will re-open on March 23rd, 2019 and be open from 10am-5pm. There will be a new entrance via the King William Undercroft, which will also host a new café, shop and Sackler Gallery space. Admission used to be free but there was talk of charging admission when the place re-opens. I can't find any information on whether or not that will be the case.
Our London Correspondent Laura Porter has been invited to a special tour later this month so she'll have a long report for us on the restoration and how the new hall looks after its restoration. Stay tuned for that!